Good Saturday, everyone. After a nearly 10 year run of posting here on Kentucky.com, today marks the end of our run. Blogs are being phased out from the corporate level, so this is where we part ways.
I'm thankful for each and everyone of you who have clicked on this blog through the years. It's been a pleasure to log daily weather updates for the fine folks at Kentucky.com and the Lexington Herald Leader.
For those of you who may or may not know, I've always had another site that's fully my own and it predates the blog you're reading now. If you want to continue following my weather updates, give it a look: https://kyweathercenter.com/
As we put a close on this site, we are doing so on an appropriate note with the winds of change blowing into the region. As a matter of fact, these winds could be rather high tonight and early Sunday.
Winds will increase from west to east Saturday afternoon and evening. The initial wind direction is coming from the south and southwest, then switches to the west and northwest behind the front. Gusts of 50mph or higher will be possible and the models are in remarkable agreement with one another…
EURO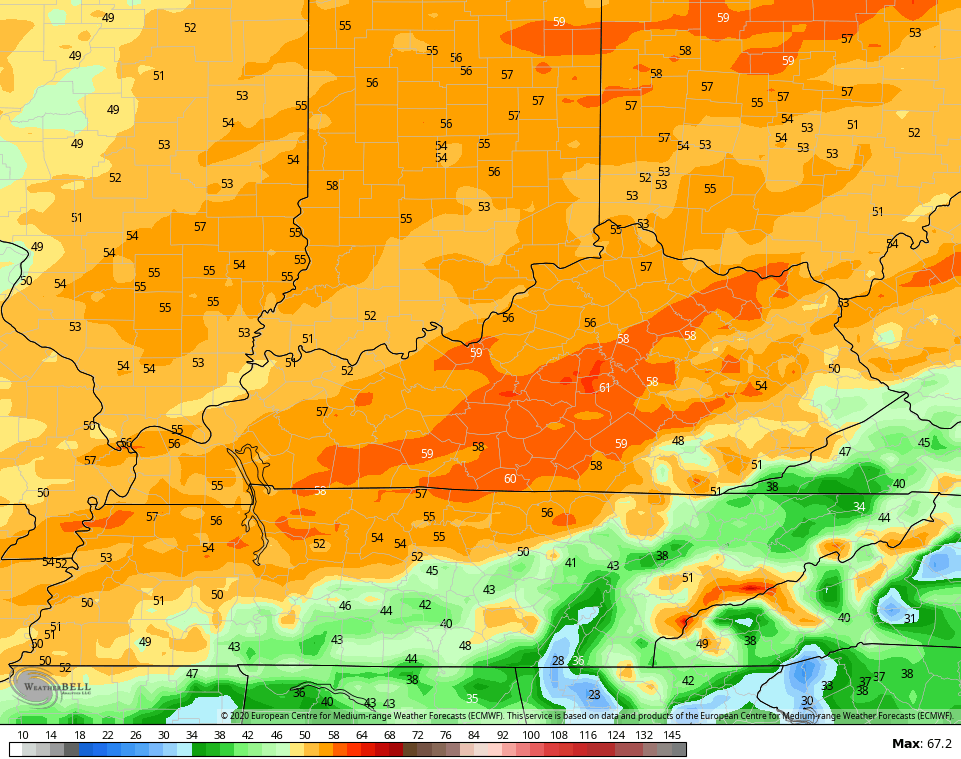 NAM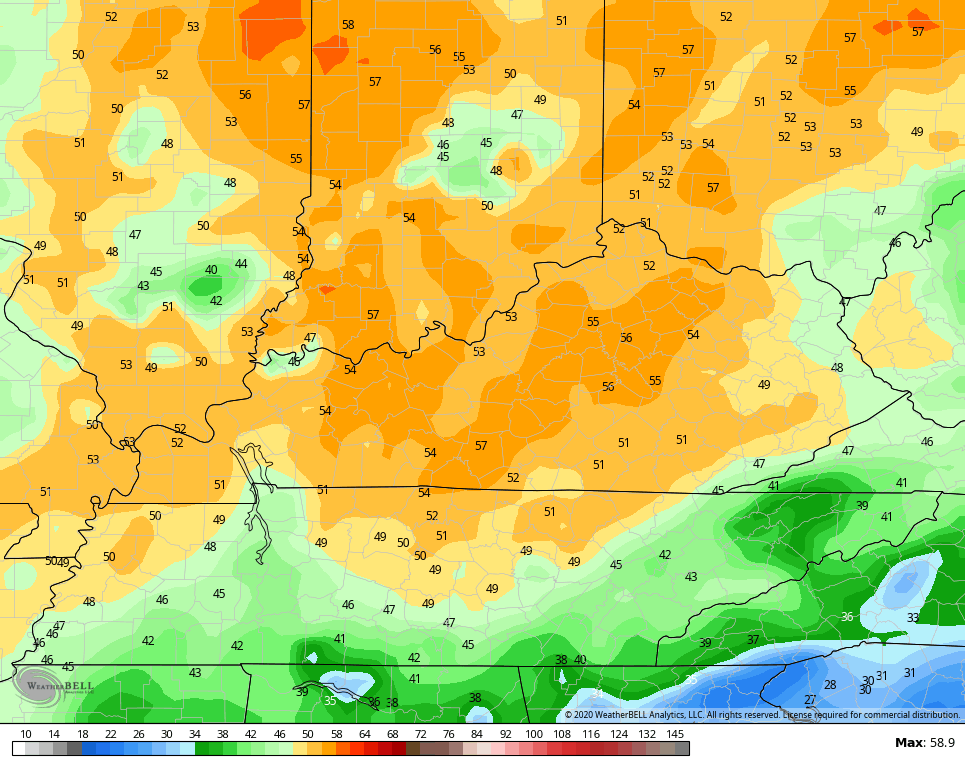 GFS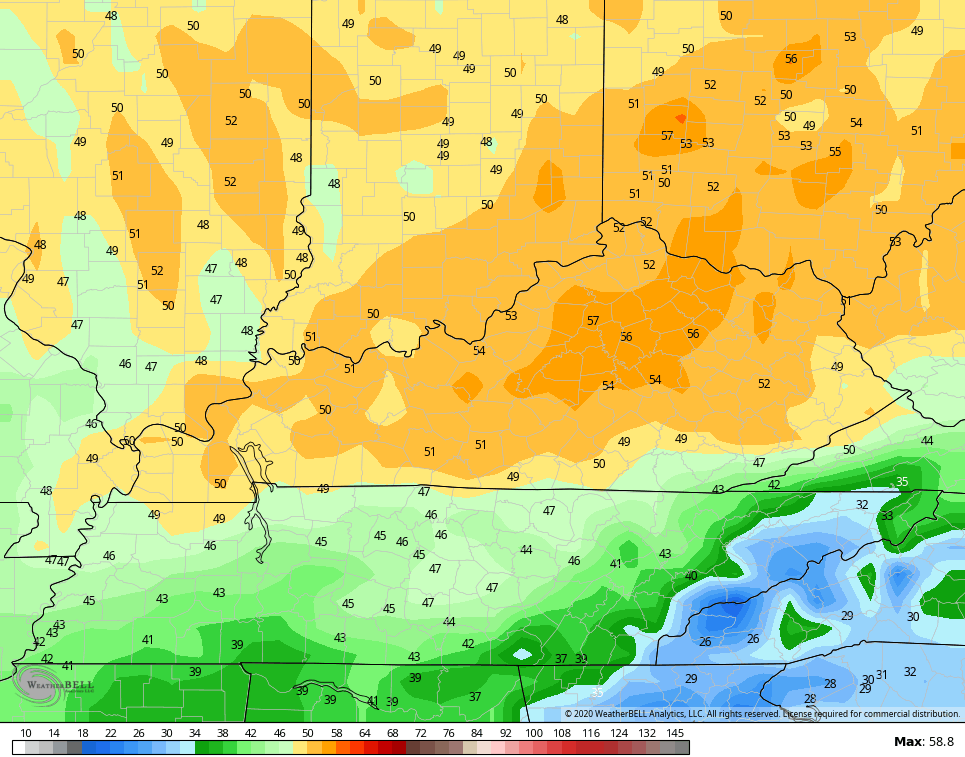 Some damage is possible with those kinds of gusts, so let's baton down the hatches… or Christmas decorations… Or lawn furniture. 🙂
A few showers will show up across the west on Saturday, but the majority of the action sweeps in along the front Saturday night and Sunday morning. This line is working through quickly with almost full sunshine behind it Sunday afternoon…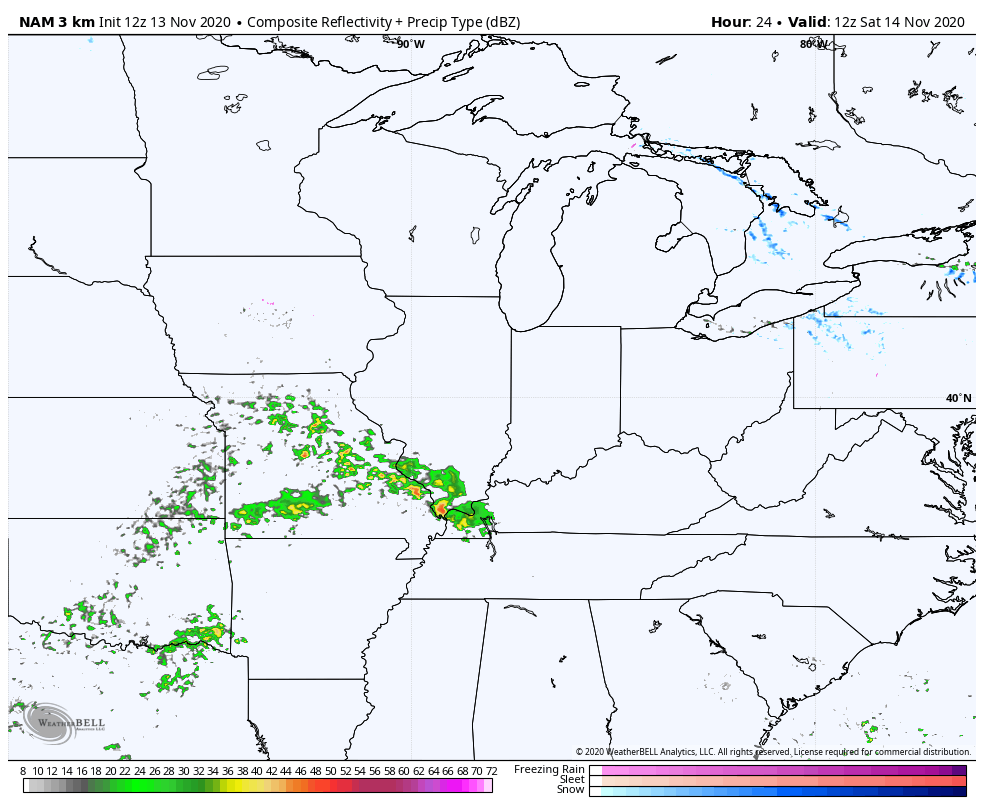 Another front slams through behind this by late Monday and early Tuesday and that brings highs in the 40s and lows in the 20s into the middle of next week. Temps should recover behind this, but the pattern looks to turn very active as we head into next weekend and through Thanksgiving week. You guys know I've been talking about this setup for days now and how I think it can bring winter weather into the eastern half of the country.
The models continue to go in this direction. If we look at the latest EURO, we find a colder look next weekend with overrunning rain and snow just to our north with a potent storm developing to the west of us…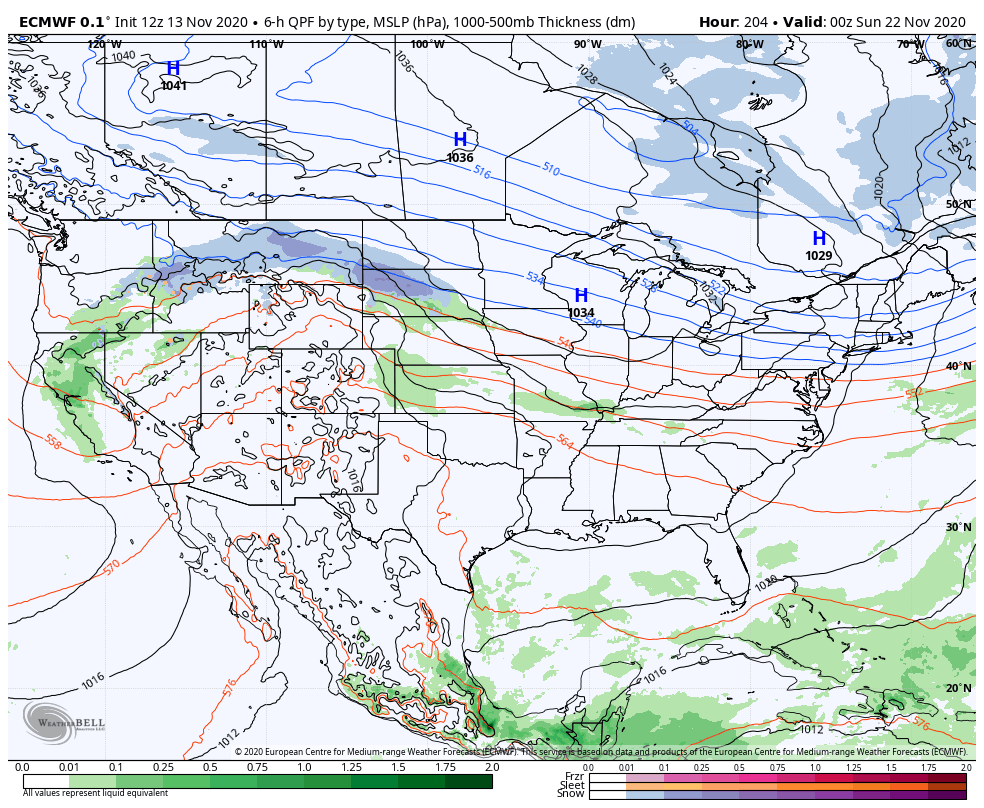 Taken verbatim, that would roll through here with crashing temps and likely rain ending as some flake action to start Thanksgiving week. That said, don't take any model verbatim… Ever. 🙂
The Canadian has a similar overall thought process, but differs in the placement and details…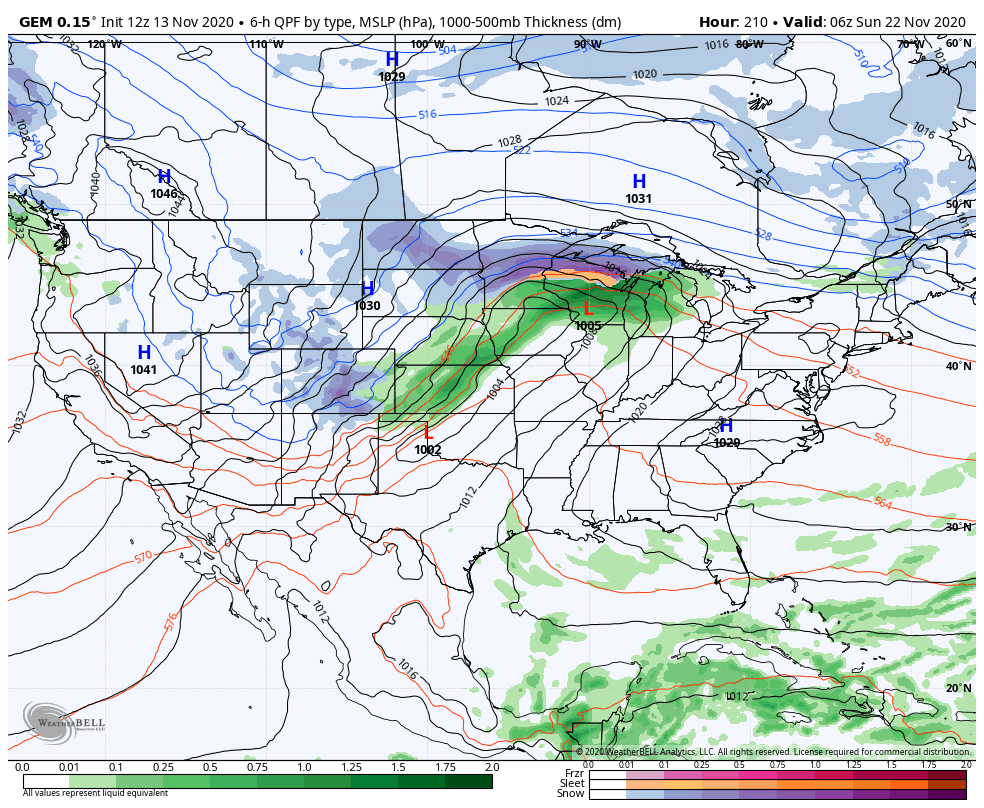 Here's the GFS into the first half of Thanksgiving week…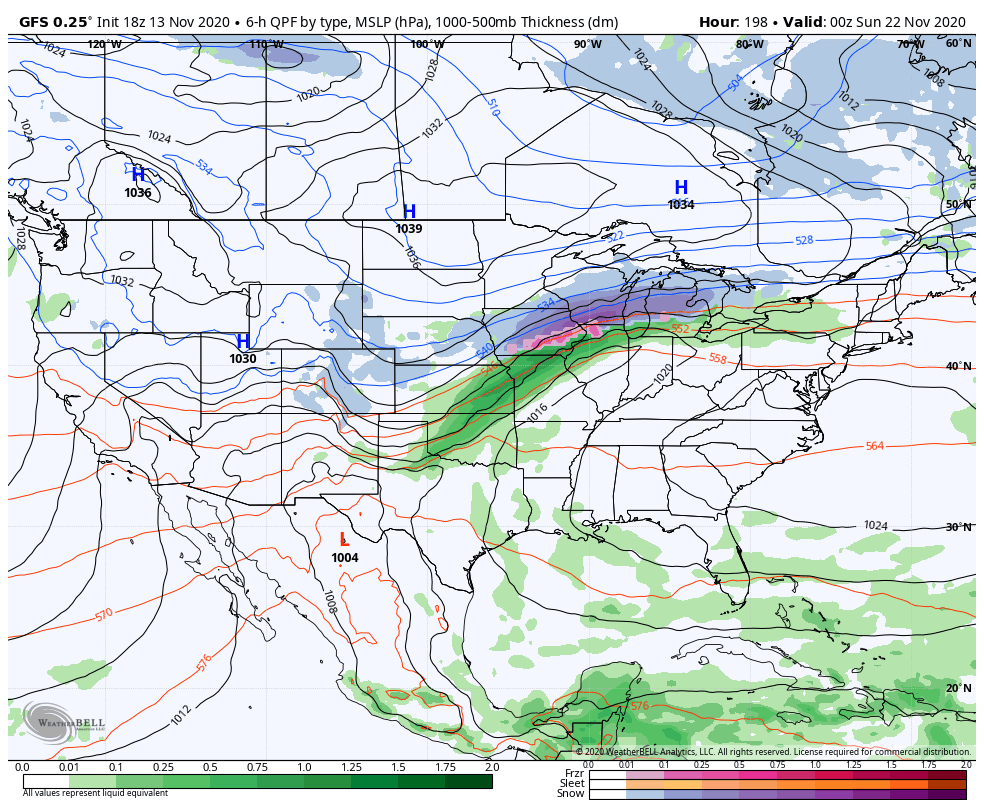 The same model runs shows another system to end the holiday weekend…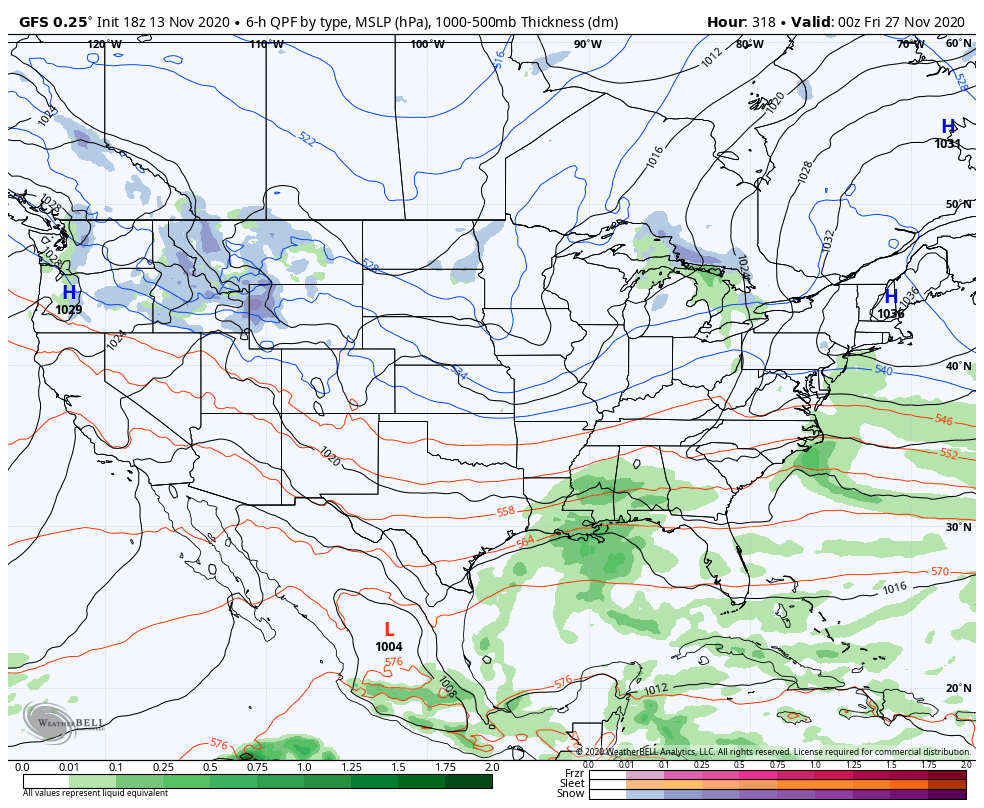 Again, folks, we are only looking at trends here and these runs aren't to be taken verbatim.
For the final time, I leave you with your rain tracking radars:
Once again, thank you for being along for this decade long ride. As always, have a great day and take care.