Good Sunday to one and all. Our Kentucky Derby weekend is wrapping up on a steamy note across the state as temps soar. Readings today may end up being the hottest we have had so far this year.
Today looks to be a day that would make July proud as highs hit the mid and upper 80s for many areas. A couple of areas may hit the low 90s with enough sunshine. Throw in high humidity levels and our sweat index will be super high.
There is a shot that we see an isolated thunderstorm or two popping up at some point today. July has the look of a proud poppa when he sees this forecast.
Monday will be another toasty day with highs back in the 80s. It should be dry muggy with a few storms going up. These storms will really ramp up late in the day into Monday night as a cold front drops in from the northwest. This will increase the threat for strong or severe storms during this time.
Heres the latest severe weather out look from the SPC for Monday…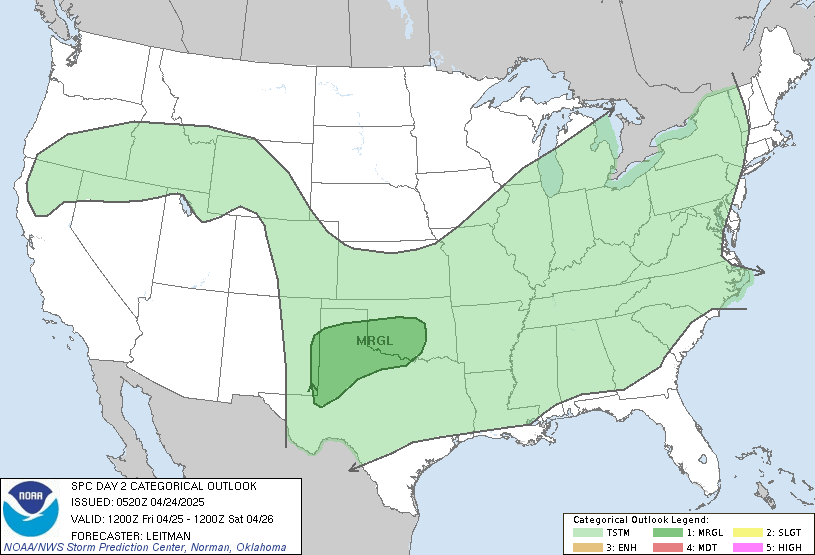 Lingering showers and storms will continue into Tuesday as the cold front works across the region. Much cooler air will then move in for the middle of the week.
Have a wonderful Sunday and stay cool. Take care.