Good Saturday and welcome to a wonderful weekend of weather. We have temps heading well into the 70s across the state today as warm breezes blow. This will set the stage for the possibility of some big boomers as we head into Sunday.
It's a very active weather pattern taking shape across the lower 48 and Kentucky appears to be in for plenty of action. A strong storm system is heading from the plains states toward the Great Lakes this weekend. This storm will drag a cold front into the state Sunday and that front may touch off strong or severe storms. Here's the latest from the Storm Prediction Center: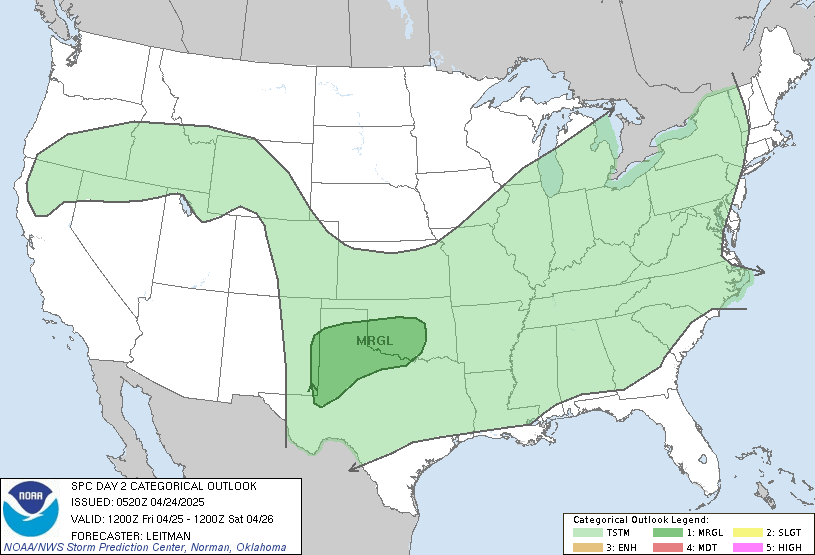 Damaging winds will be the main threat from the strongest storms with the prime time for action during the afternoon and early evening hours.
Much cooler air will then settle in for Monday with some leftover showers possible. Temps Monday may not get out of the 50s for highs.
After a break in the action for Tuesday and Wednesday, things crank back up again by the end of the week. Another big storm system is going to impact our weather by Thursday and Friday. It appears we will be seeing low pressure tracking into the Ohio Valley as a huge upper low cuts off over the region. You can see that very well on the GFS:
That could be a windy, wet and chilly system for our part of the world.
Have a great Saturday and take care.