Good Tuesday, everyone. This is a very active weather pattern we're in across central and eastern Kentucky. Rounds of showers and thunderstorms will continue to work across the region this week and the severe weather threat will gradually increase.
With the tropical air mass in place, the storms that blow up will be able to put down very heavy rainfall and contain a lot of lightning. This could lead to some local high water issues for some.
Outside of the storms, temps will hit the mid and upper 80s under partly sunny skies. The muggy factor will be off the charts, so get ready to sweat.
The threat for strong and severe storms will increase late Wednesday into Thursday as rounds of thunderstorms dive in from the northwest. These storms are on the leading edge of a retreating head ridge across the plains states:
Damaging winds would be the primary threat from those storms. The Storm Prediction Center has parts of the region in the severe weather risk zone for Tomorrow: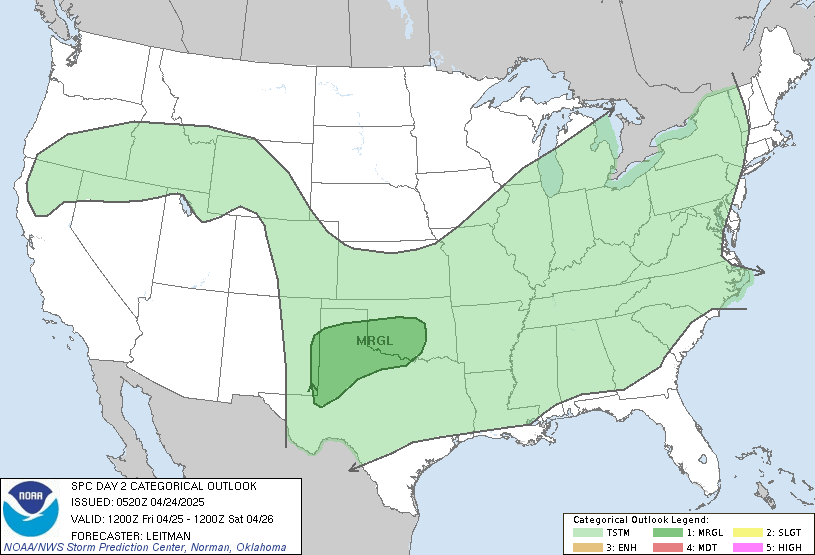 The storms will continue into Thursday and Friday as cooler air moves our way. This will really take hold this weekend into Independence Day week. Unfortunately, the threat for a shower or storm may hang around.
Have a great Tuesday and take care.