Good Wednesday to one and all. Some very nice weather is blowing back into town over the next few days. This nice stuff is about to give way to our first taste of winter weather, just in time for the weekend.
Highs Wednesday will be 60 to 65 degrees in most areas with a partly sunny sky. Winds will be a little breezy from the west and southwest.
Highs by Thursday might reach 70 in most areas as sunny skies continue.
From there, things start to get a little wild. Here's a quick breakdown:
Highs on Friday hit the low 70s with very gusty southwesterly winds. This will be a bad forest-fire day in the east.
Much-needed showers and thunderstorms will then zip in from west to east Friday evening and overnight. That should help quench the fires in the east.
Temperatures drop into the 30s for Saturday with the potential for a snow shower or snow flurry dancing around the central and eastern parts of the state. Winds will continue to be very gusty.
The threat of some more snowflakes will take us into Saturday night and Sunday as strong northwesterly winds continue. Highs Sunday stay in the 30s after starting in the 20s.
Lows by Monday morning may hit the upper teens and low 20s.
Here's a look at the system blowing in here for Saturday. The blue indicates the potential for snow showers and flurries: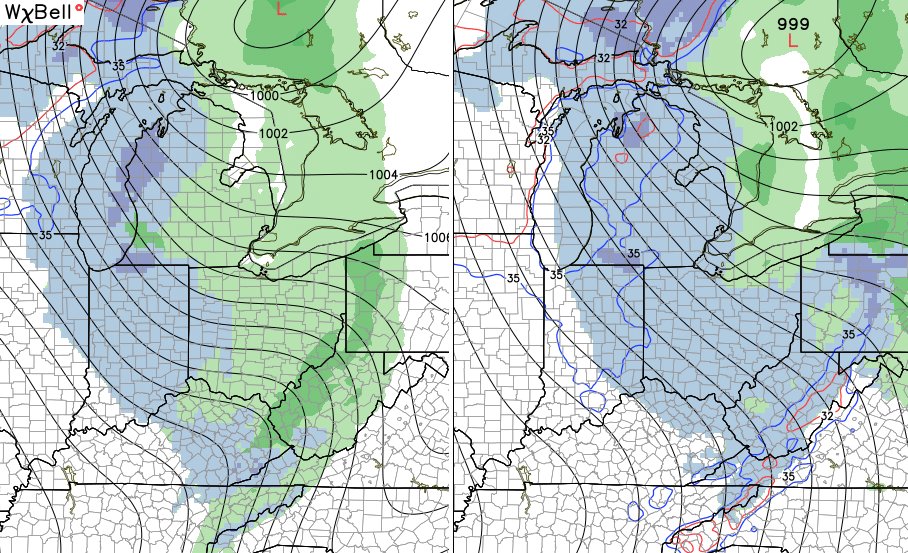 This is a strong northwesterly flow that can give us wind gusts of 30 to 40 mph Saturday:
Much of Saturday and Sunday will find daytime highs in the 30s, with wind chills in the 20s. Overnight lows by Sunday night can drop into the upper teens.
Another system makes a run at us and might affect our busy Thanksgiving travel period. This is from Tuesday night into Thanksgiving:
Make it a great Wednesday and take care.