Good Friday to one and all. It's a special day in Kentucky: The first day of the spring meet at Keeneland is upon us. The weather looks to be improving throughout the day, and it gets absolutely awesome over the weekend.
Friday will begin with a few rain or snow showers in the east:
Skies become sunny in the afternoon, with more sunshine on tap for the weekend. The temps are going to be absolutely awesome. Check out the forecast for Keeneland: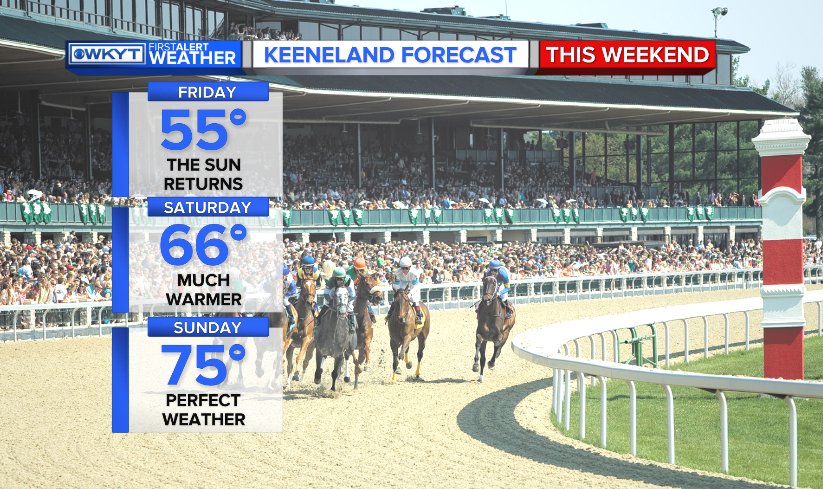 This warm weather hangs through next week. Check out the five-day temperature departures for next week:
The next threat of showers and storms will come Monday night and Tuesday. A few could be strong:
Looking toward the following week, it's a warm signal that continues to show up:
The severe weather pattern looks to start to ramp back up late next week and the following week.
Make it a great day and take care.