Good Monday, everyone. We are rolling into a new week of weather, with heavy rain starting things out. Later in the week, we will focus on a possible impact from a tropical system in the Gulf of Mexico.
Storms across our region caused problems Sunday night, with lots of trees knocked down in the Lexington metro area. Those storms also produced a lot of rain across the area, leading to local flash-flood problems.
That heavy rain will be around early Monday, especially in the east, and it could cause more local high-water problems:
The rain will diminish from northwest to southeast, with highs in the upper 70s to low 80s.
Tuesday will feel much better, with highs in the upper 70s and low 80s, and lower humidity. There will be a small shower chance around the region.
Warmer air moves in for the middle of the week, but the focus then turns toward the tropics. A system in the Gulf is likely develop later Monday. Here's the latest from the National Hurricane Center: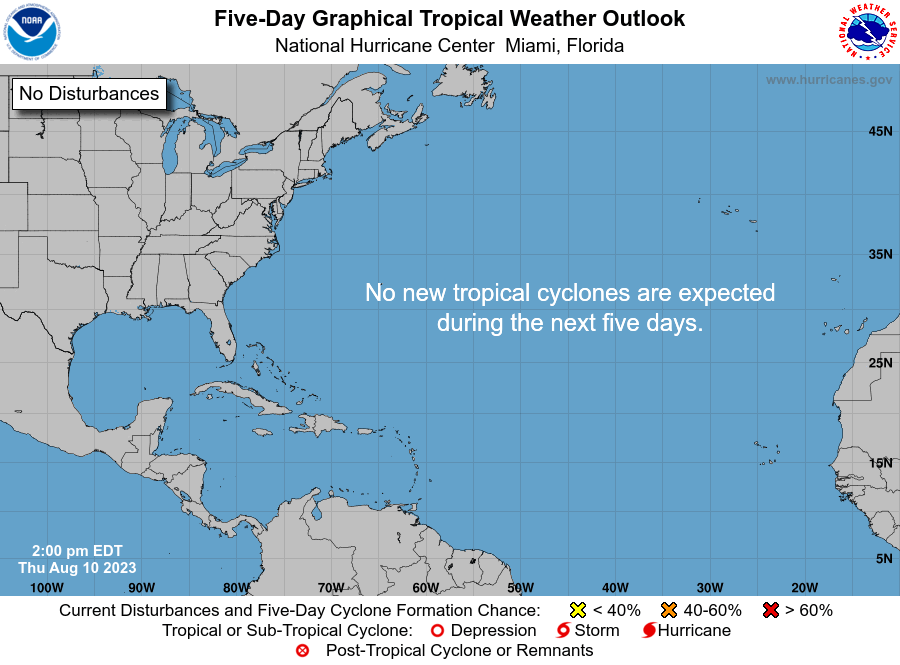 There's a chance that system could throw moisture our way by the end of the week or the start of the weekend. The GFS shows this potential:
Regardless of whether we get direct rain from that tropical system, we are likely to see a big blast of cool air coming behind it. Highs early next week might be in the 70s for a few days.
Have a great Monday and take care.