Good Saturday to one and all. As we get ready to close the door on a much cooler-than-normal summer, Mother Nature decides to make it feel like summer. A seasonal brand of warmth has arrived and should carry us through the next week and change.
Let's start with Saturday.
Highs are generally in the upper 70s to low 80s. Our sky will feature some sun and clouds doing a little dance, and I can't totally rule out isolated showers and storms:
Our weather for the week ahead will feature highs in the 80s and lows in the 60s. There is a better chance for scattered storms going up, starting Monday.
Hurricane Jose continues to churn northeast of the Bahamas:
Here's the latest track forecast from the National Hurricane Center:
The GFS takes this storm toward the northeastern states, with a decent impact:
The Canadian Model has much more of a direct hit in the northeast:
There are several other tropical systems of interest well out in the Atlantic: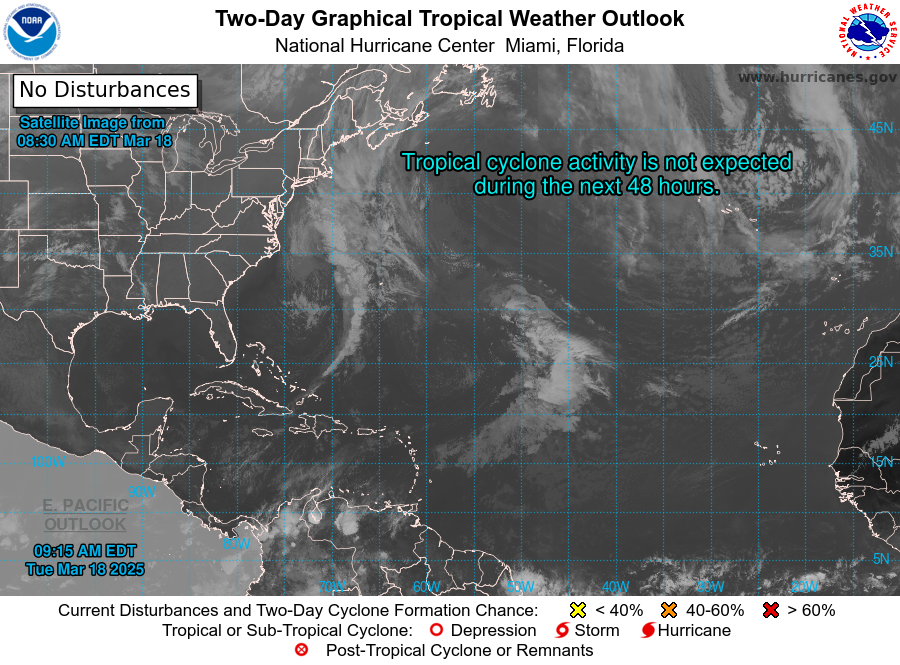 There's a chance one of those threatens the southeast in about a week from now.
Have a great Saturday and take care.