Good Sunday, everyone. Slightly warmer than normal temperatures are back in the bluegrass state, with scattered storms ready to join the end of summer party. As all this is going on, the tropics continue to be very, very active.
Let's start back here at home and expand our view to the tropics.
Highs today are generally in the low 80s with a mix of sun and clouds. Skies stay mainly dry until later Monday, when the threat for scattered storms return to the region. The threat for scattered storms will then continue on and off through the rest of the week and the GFS rainfall forecast shows this well:
Hurricane Jose continues to churn off the east coast and may brush the northeastern US in the next few days:
Two more tropical systems have formed in the Atlantic: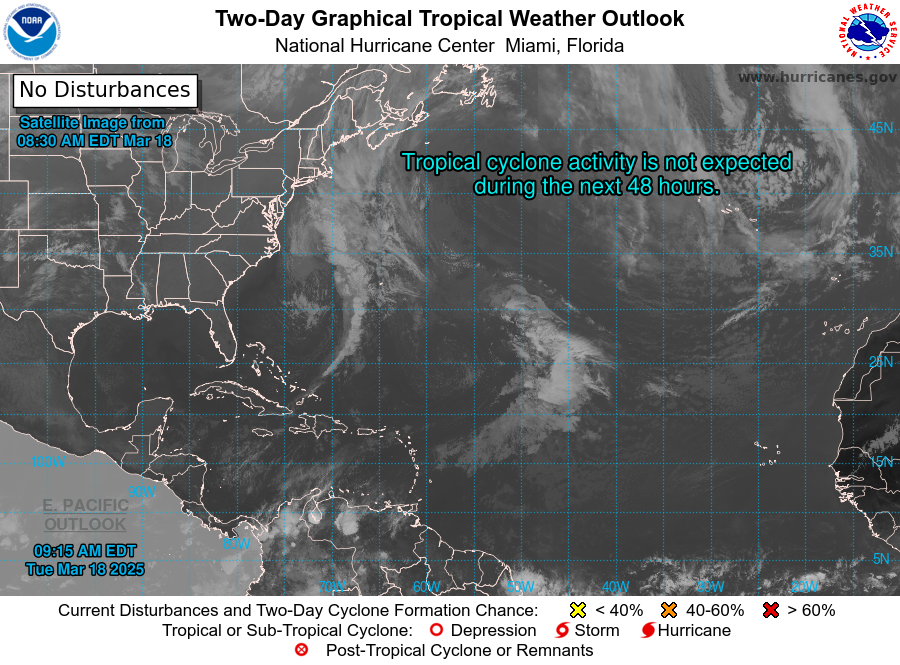 The lead system is likely to develop into a hurricane and plow into the Caribbean in the coming days:
This may very well threaten the southeastern states by next weekend or early the following week.
Make it a great Sunday and take care.