Good Friday, folks. The calendar flips from September to October this weekend, and the weather looks absolutely awesome. If you're a fan of fall, it simply does not get much better than the next few days.
Highs out there Thursday should hit the low 70s in many areas, with a few clouds on the increase. These clouds are ahead of a weak cold front dropping in from the north. There is just a small chance of isolated showers:
High school football fans will finally get a chance to show off their school-color sweatshirts as temps drop into the 50s:
Saturday looks even cooler, with lows in the 40s to start and highs in the mid- and upper 60s:
If you're heading out to Kroger Field to catch the Kentucky Wildcats against Eastern Michigan, you picked a winner of a day. Temps are upper 60s at Kickoff, with upper 50s by the end of the game.
Sunday morning will be downright chilly, with an outside shot at lows in the upper 30s:
Highs on Sunday will be in the low 70s, with mostly sunny skies. I told you this weekend was going to be awesome! 😉
What happens next week will have a lot to do with the tropics. We are likely to see a weak system form near the coast of Florida this weekend or early next week: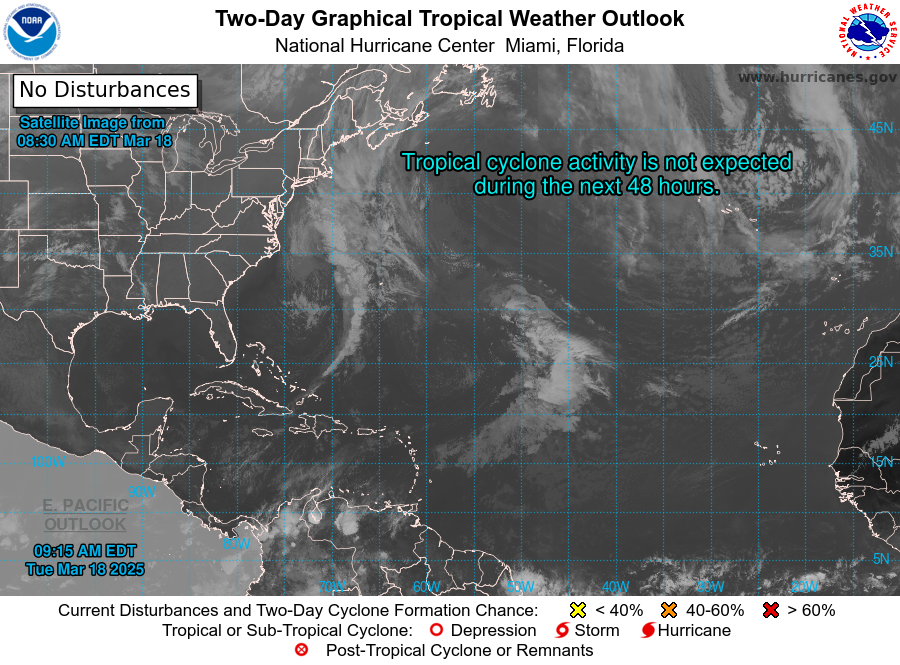 That system then works westward across Florida and into the Gulf. Does it develop or fizzle out? The European model says it fizzles letting a cold front move in by late Wednesday or Thursday:
Ahead of that front, temps could hit the low 80s.
Make it a great day and take care.