Good Wednesday to one and all. Our warm fall pattern continues for a few more days, before rain chances start to ramp up. This action might get a kick from a tropical system developing in the Gulf of Mexico this weekend.
The weather Wednesday will feature more of the same, with highs in the upper 70s and low 80s. There is just a small chance of a shower or storm across the west and north:
Isolated showers and storms continue to be possible Thursday and Friday, but much of the time, it should be dry. Temps will be in similar territory as where they are Wednesday, making for mild weather for fall break.
The tropics are ready to pulse up over the next several days, with a special emphasis on the Caribbean and the Gulf of Mexico: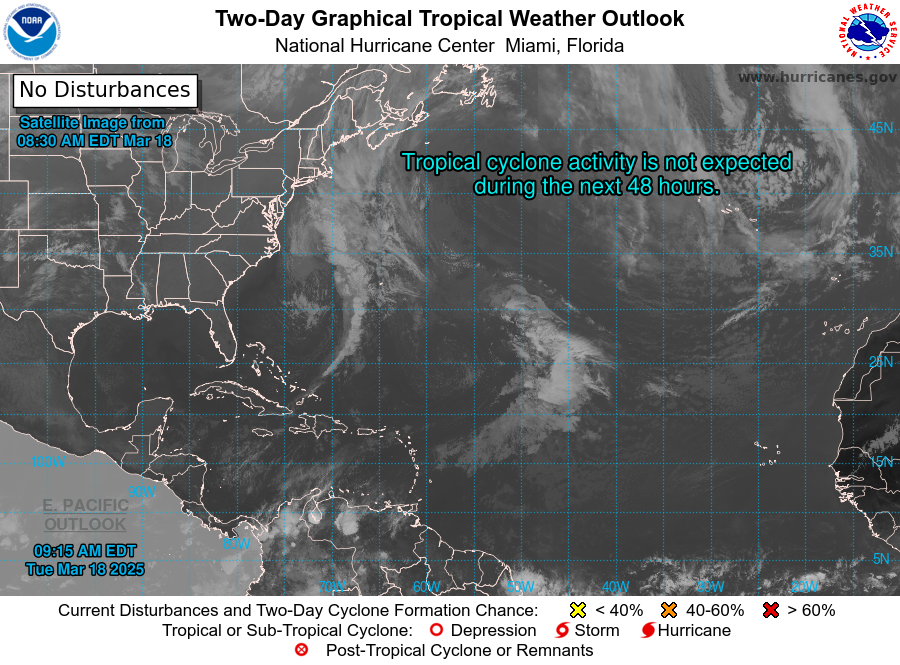 One weak system could pop off the coast of Florida over the next few days. The more important storm develops in the Caribbean and works into the Gulf of Mexico this weekend.
The setup will feature a cold front working toward the state by Saturday. At the same time, a tropical system is likely cranking in the Gulf of Mexico. That front would then pick up the named storm and bring it northward toward Kentucky.
The GFS shows this system moving right on top of Kentucky:
The Canadian looks very similar:
That is something for us to keep a very close eye on in the coming days.
Make it  a great Wednesday and take care.