Good Wednesday, folks. We have another arctic cold front barreling across Kentucky later in the day, bringing the potential for some snow showers and reinforcing our bitterly cold air mass.
Temps Wednesday morning are in the single digits in many areas, with highs hitting the 20s this afternoon. Gusty winds will make it feel much colder than that.
The arctic front is helping funnel cold air into a major winter storm/blizzard developing off the southeast coast. This will produce snow from Florida — Florida — to Maine:
As expected, we are now finding the computer models starting to see the snow showers moving in  late today into Thursday. Here are the areas seeing the best chance for snow showers:
That strong northwesterly flow will combine with arctic cold temps to squeeze out lots of snow showers and flurries. Local accumulations will be possible during this time
Here's regional radar to track whatever snow showers develop:
There could be another snow shower or flurry maker moving in on Friday.
Air temps hit the single digits again by Thursday morning, with zero or below possible by Friday and Saturday mornings. Winds are going to be gusty during this time, creating dangerous wind chills: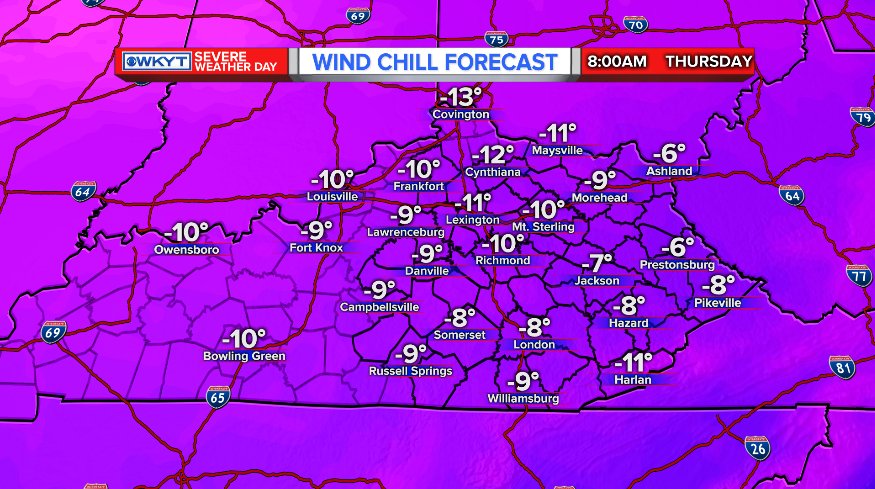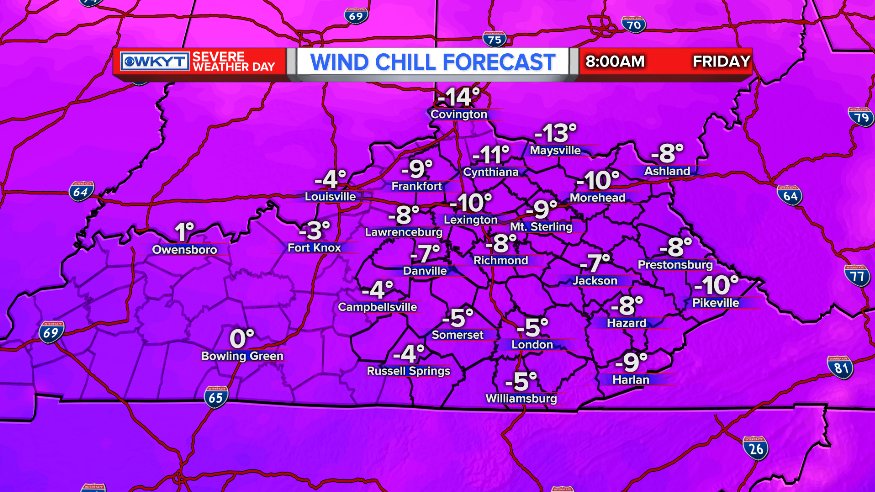 What you see for Friday, is what you're gonna see on Saturday. The dangerous wind chills are going to be more widespread than what we had this morning. Take precautions now.
The system Sunday into Monday continues to set off alarm bells in my head for the potential for icy conditions. The models are slowly coming in colder, but just cannot fully understand that low-level arctic cold does not get pushed out without a strong system.
Still, the GFS is trending toward more winter weather:
Even if temps do go above freezing, with some rain falling, the ground is frozen and road temps will be crazy cold. I have seen many, many instances of ice developing in this type of a setup.
Another shot of bitter cold comes in behind that, with some snow showers for Tuesday and Wednesday. Another winter weather maker should follow that up a few days later.
Make it a great day and take care.