Good afternoon, everyone. I wanted to drop by for an update on the icy weather moving into the region later Sunday night and Monday. It's not a major storm system, but it's going to cause some significant travel problems.
A winter weather advisory is out for all of Central and Eastern Kentucky through Monday afternoon: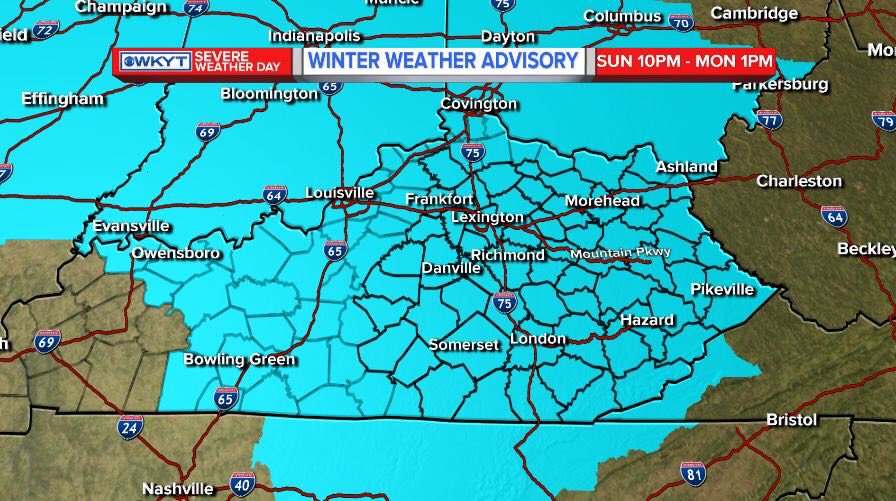 My thoughts on the setup haven't changed over the past few days:
The impacts remain the same, with icy roads being the main problem.
Here's regional radar to track the mess from the west:
I will have your full network of tracking tools with my overnight update. Enjoy your Sunday and take care.