Good Tuesday to one and all. The muggy factor is really coming into play out there today and that will lead to some storms going up. This kicks off a very active weather pattern featuring rounds of showers and storms. These boomers can put down some very heavy rains this week.
Highs today generally run in the middle 80s, but the humidity will be way up compared to recent days. Some late day showers and storms will develop, with the potential for a line of storms to drop in from the north by evening.
Here's the latest Severe Weather Outlook from the Storm Prediction Center:
Rounds of showers and storms will continue to come at us for the rest of the week and those may have a tropical influence. We continue to watch a system down in the Gulf: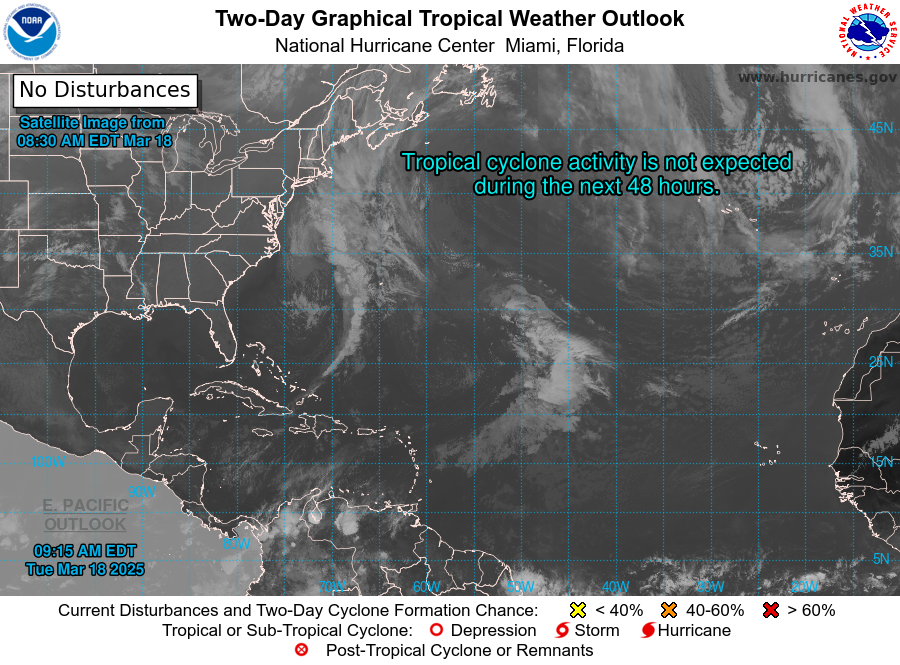 Watch how the GFS keeps the rounds of storms coming at us:
Locally heavy rains are possible, with some 'cloudbursts' possible.
My concern is that this wet pattern is locking in for the early part of summer, at least. Look at the super wet setup on the European Ensembles for the next 6 weeks:
Here are your tracking toys for this Tuesday:
Make it a great Tuesday and take care.