Good Wednesday to one and all. As a cold front works to our east today, it's bringing a much better brand of air to our region. This means a few days of nice weather, but that won't hang around into the big holiday weekend ahead of us. Rounds of showers and storms look to return.
Highs today will generally range from the upper 70s to low 80s in most areas. The day may start with a shower or storm in the east, but skies become partly sunny:
Lows by Thursday morning drop into the 50s for the first time in a long, long time. The rest of the day looks really good with temps back into the upper 70s and low 80s with a mix of sun and clouds.
Memorial Day Weekend will kick off with isolated showers and storms developing on Friday, with highs in the 80s. From there, things only look to go downhill.
The unofficial kickoff to summer is Memorial Day weekend and everyone is hoping for nice weather. Pools open, backyards fill with the smell of burgers and dogs on the grill, and lakes are generally packed. None of that may be true this weekend as our pattern looks very active.
For a while, I've talked about the potential for a tropical system in the Gulf. The National Hurricane Center is highlighting this region for potential development over the next few days: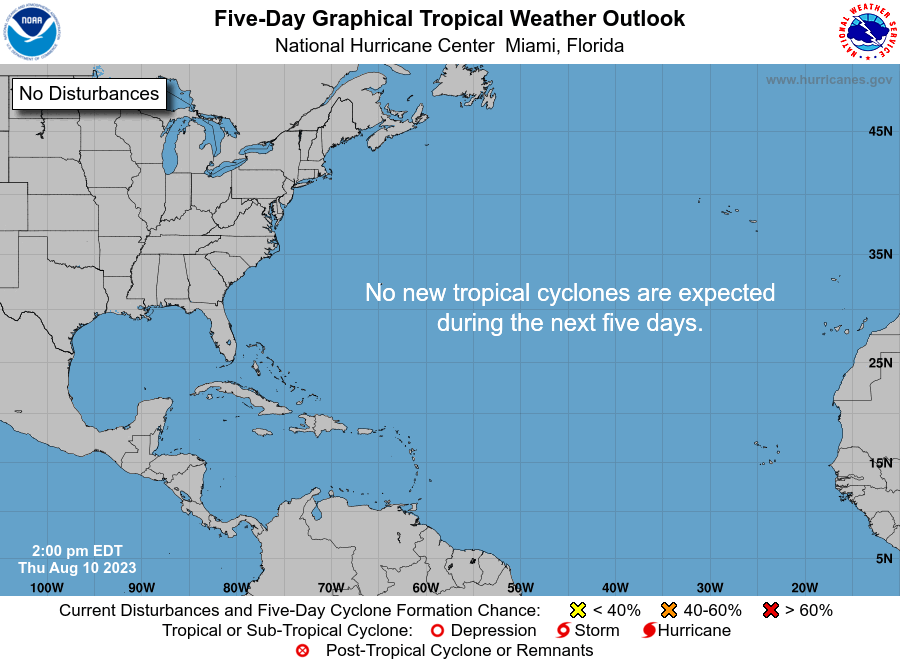 As that system works across the Gulf, we will be dealing with a front slowing down across the Ohio valley, setting up a pipeline of tropical moisture from the Gulf into Kentucky. That would lead to rounds of showers and storms starting as early as Friday and continuing into the weekend. What happens with the Gulf system? That may get drawn northward and impact our weather:
With or without the actual remnant low moving over us, plenty of tropical moisture will be around to bring rounds of showers and storms.
Have a great Wednesday and take care.