Good Thursday, everyone. We have a really, really nice day going on out there today, but bigger chances are lurking for the big weekend ahead of us. Memorial Day weekend is ahead of us, but the increasing threat for cookout crashing storms may steal the holiday show.
Let's begin with today and roll ahead. Highs will top out in the upper 70s to low 80s for much of the region, with a mainly dry sky. I can't rule out isolated storms going up across the southeast during the afternoon and evening:
As far as your cookout plans for Memorial Day weekend, a lot hinges upon what develops in the Gulf, and where it ultimately winds up. The National Hurricane Center continues to monitor the setup…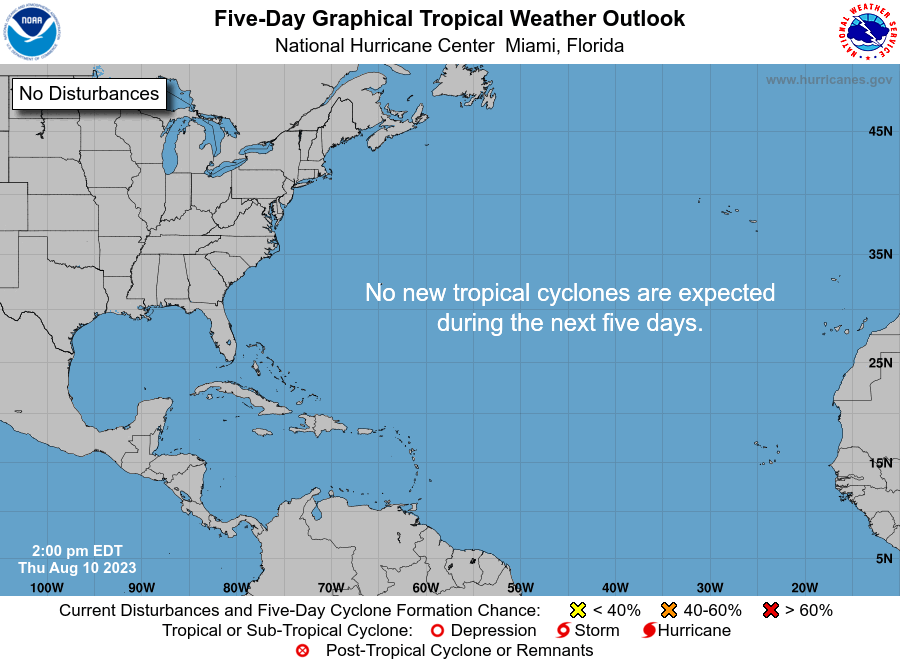 Moisture from the Gulf will get drawn northward into Kentucky, leading to scattered showers and storms going up on Saturday. A weak front settles in and slows down over the weekend, allowing for a nice conveyor belt of moisture to set up. That shows up on the NAM through Saturday night:
Here's a look at the rest of the forecast through Memorial Day:
Locally heavy rains will be likely from any storm that goes up, but it's not going to rain all the time.
Have a terrific Thursday and take care.