Good Saturday, everyone. What's left of Florence is slowly working across the Carolinas and will move into our region over the next few days. This will bring heavy rainfall and gusty winds to much of central and eastern Kentucky.
Florence is a super slow-moving Tropical Storm moving across South Carolina. Here's the latest from the National Hurricane Center:
Florence could still be a Tropical Depression when it arrives in the bluegrass state.
The Hurricane Models continue to be spot on with the same forecast they've had all week long:
The same can be said of the GFS Ensembles:
For those who have been solely relying on the European Model, you should stop. It was awful with Gordon and it's been awful with Florence. The Euro still things Gordon went to Chicago instead of Lexington.
As I mentioned earlier, the center of what's left of Florence is likely to work across the state Sunday into early Monday. Winds can be very gusty with this system. It's also been cool to actually see that center showing up on the Wind Gust Forecast map: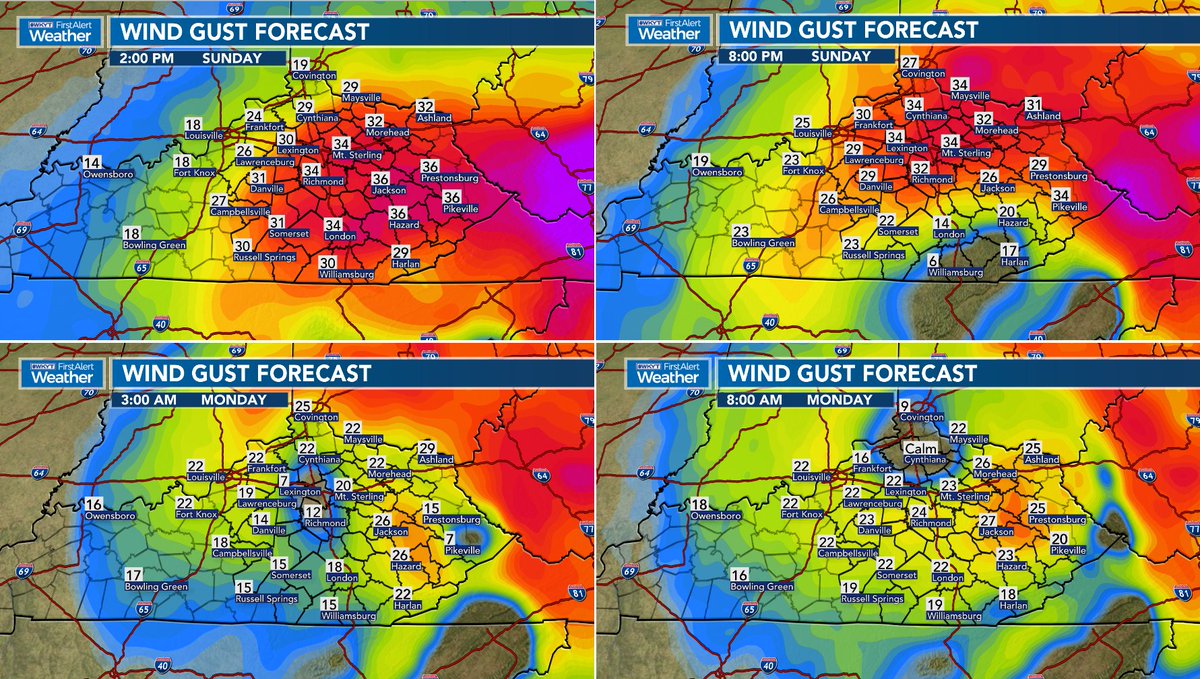 The greatest threat from Florence will come from the heavy rainfall. This is a general look at what I'm expecting:
Locally higher amounts may show up along and east of the center of circulation, and those areas will have the greatest risk for flooding issues.
Ahead of the arrival of Florence, watch for some tropical downpour producing showers and storms to go up this afternoon and evening.
I have you all set to do some tracking:
Make it a great day and take care.