Good Wednesday, everyone. We are putting the finishing touches on the month of July with temps a little below normal and a few storms going up. This is likely to continue into the first few days of August, with a bigger push of cool air waiting in the wings for next week.
As always, let us start with where we are today. Highs are generally in the low 80 with a mix of sun and clouds. Scattered showers and storms will be blossoming across central and eastern Kentucky. A few of these can put down torrential rainfall.
Here are your tracking tools for the final day of July:
The weather for Thursday and Friday looks VERY similar, with the eastern half of the state seeing the bulk of the action. The models continue to hint at more heavy rains during this time:
Remember, models don't handle thunderstorms very well, so some areas will likely come in much higher than that through Friday.
The weekend looks mainly dry, but we still can't shake a storm or two as temps are fairly pleasant for this time of year.
It's also at this point when the tropics may become more of a player in the overall pattern. One system continues to spin toward the southeastern seaboard, but the one behind it out in the Atlantic has the best chance at becoming a storm: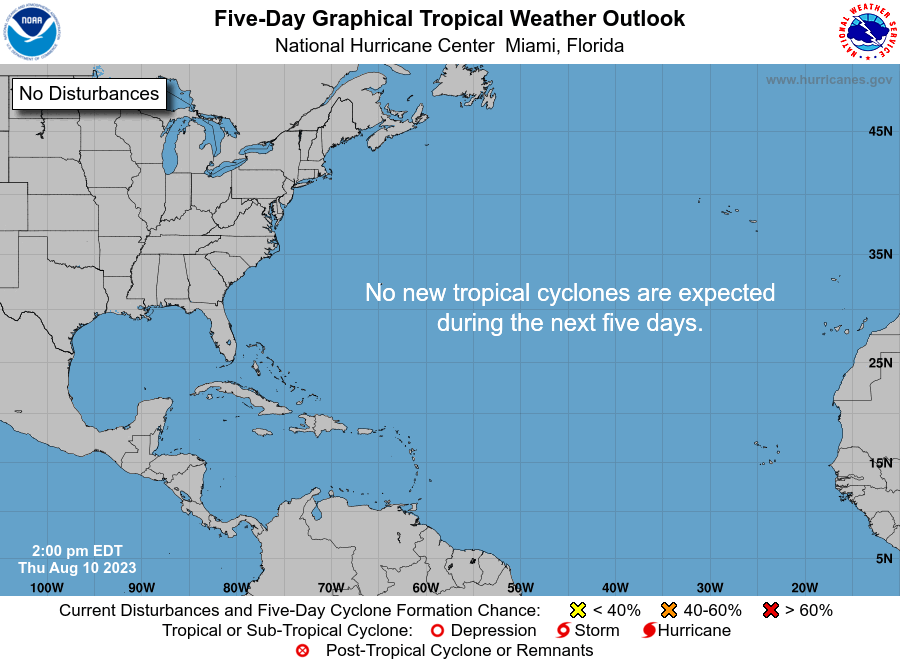 All of this is happening as a deep trough looks to dive into the eastern half of the country. How those two interact will be interesting to watch. The latest GFS shows the trough diving in here with cooler air and keeping the storm off the east coast:
Make it a good one and take care.