Good Saturday to one and all. Our weekend is off and running with pleasant temps, but with a slow-starting day. The nice temps will hang around through Sunday, but toasty changes are on the menu for next week.
I mentioned today is a slow-starer of a day because of lingering clouds and an isolated shower chance. The best threat for that happening is across the eastern half of the state. Here are your radars in case a shower pops up near you:
Skies slowly clear this afternoon as highs stay in the 70s.
Sunday is another fairly nice weather day as clouds stream back in from the west. Once again, highs may not get out of the upper 70s for several areas.
The clouds are ahead of a scattered shower or thunderstorm trying to show up by Sunday night into Monday. This action is on the leading edge of of very toasty temps surging in here for the middle of the week. Check out the ridge developing:
Temps will be in the upper 80 to around 90 with humidity levels on the rise. This should lead to a few showers and storms going up, especially ahead of a late week front working in from the west:
Overall, I continue to maintain September is likely to average warmer than normal, so we have a bit to go before true fall can settle in.
Hurricane Dorian continues to quickly work toward the northeast in the western Atlantic, but is delivering one last shot to areas of New England:
Check out how far north Dorian is expected to get:
Nothing a hurricane making landfall in Nova Scotia! The official forecast keeps this as a Tropical Storm all the way to just south of Greenland… GREENLAND!
The tropics are really just getting started as we have a few more systems brewing in the Atlantic: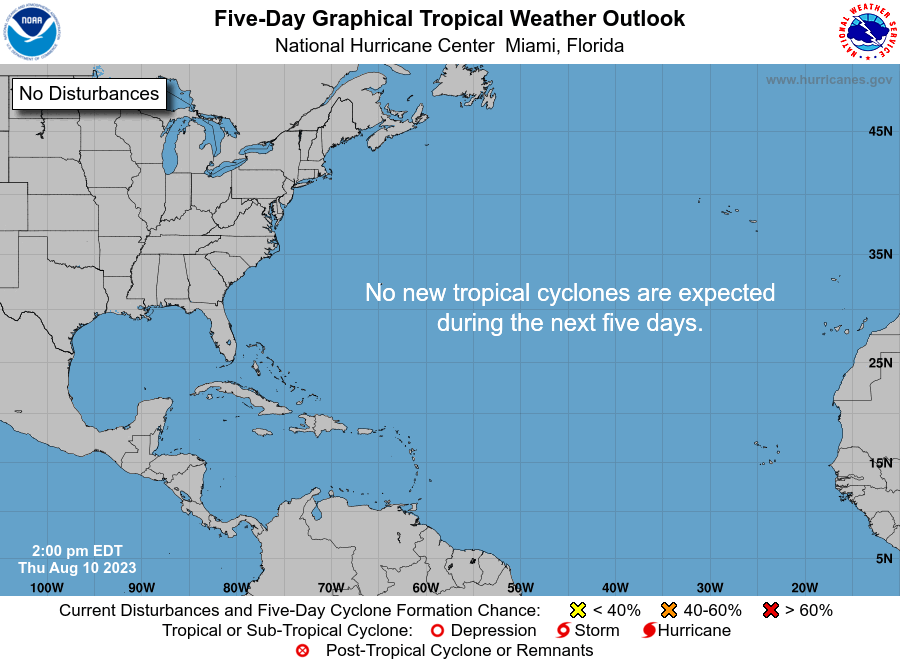 Have a happy Saturday and take care.