Good Sunday, folks. It's the time of year fall weather fans usually start getting excited, but summer is saying to cool your jets. We are rolling into a very toasty temperature week that's going to make it feel more like July than September.
Let's begin with today and roll ahead. A mix of sun and clouds will be noted as temps reach the upper 70s and low 80s. There's a small chance for a shower or thunderstorm by the evening, especially across the west.
Here are your radars to track anything that comes our way:
Temps really begin to rebound on Monday with the real steam steaming in here for Tuesday and Wednesday. Moisture will also begin to return, bringing a few showers and storms. A better threat for a few storms will be with us by late next week or early in the weekend as a cold front arrives:
GFS
Canadian
As far as the tropics are concerned, Dorian continues in the North Atlantic and is just about off the map: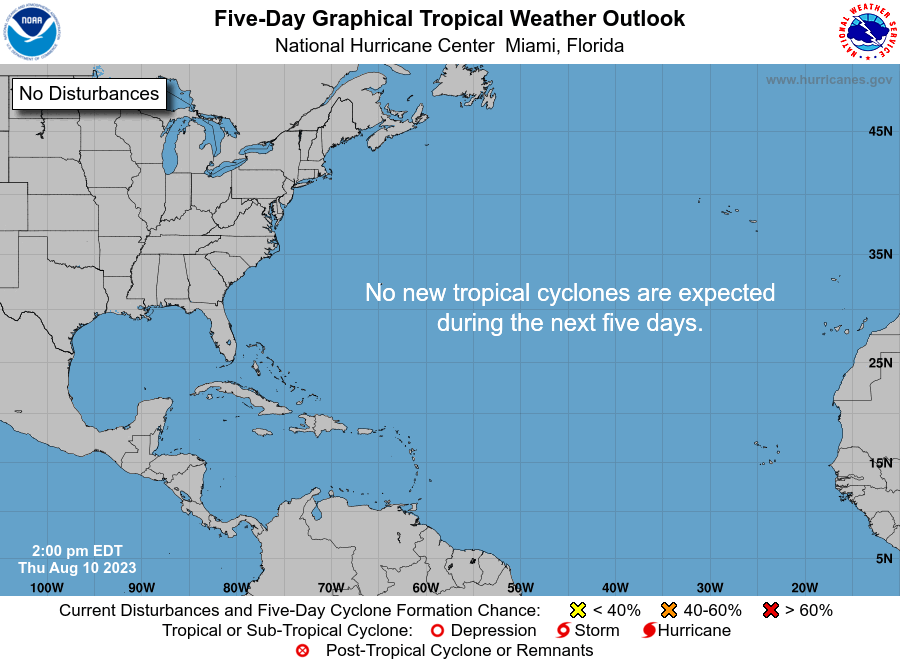 Gabrielle isn't of much concern, but the systesa trying to develop farther south in the Atlantic could be. I would expect more action to ramp up over the next week, perhaps even off the southeast coast again. Don't be surprised if another tropical system has a direct impact on our weather before the season is over.
Have a great Sunday and take care.