Good Tuesday to one and all. We are in a very toasty pattern across central and eastern Kentucky as summer temps invade the region. This steamy air will start to touch off a scattering of thunderstorms as we await the arrival of a late week cold front.
As always, we begin with the precious present. Temps today are in the upper 80s and low 90s for many with a mix of sun and clouds. With an increase in humidity levels, there is also a small risk for a shower or thunderstorm across the south. The best chance for that comes late this afternoon.
Here's regional radar:
The threat for showers and storms will then increase on Wednesday as temps stay very steamy with a similar setup for Thursday.
The setup for later this week continues to feature a cold front dropping in from the northwest with some kind of tropical system off the southeast coast. That doesn't mean this is going to become a full blown depression or named storm, but it has a chance as it crosses Florida and into the Gulf:
That front will produce showers and storms as it moves into the state. This tropical system is one of several being monitored by the National Hurricane Center: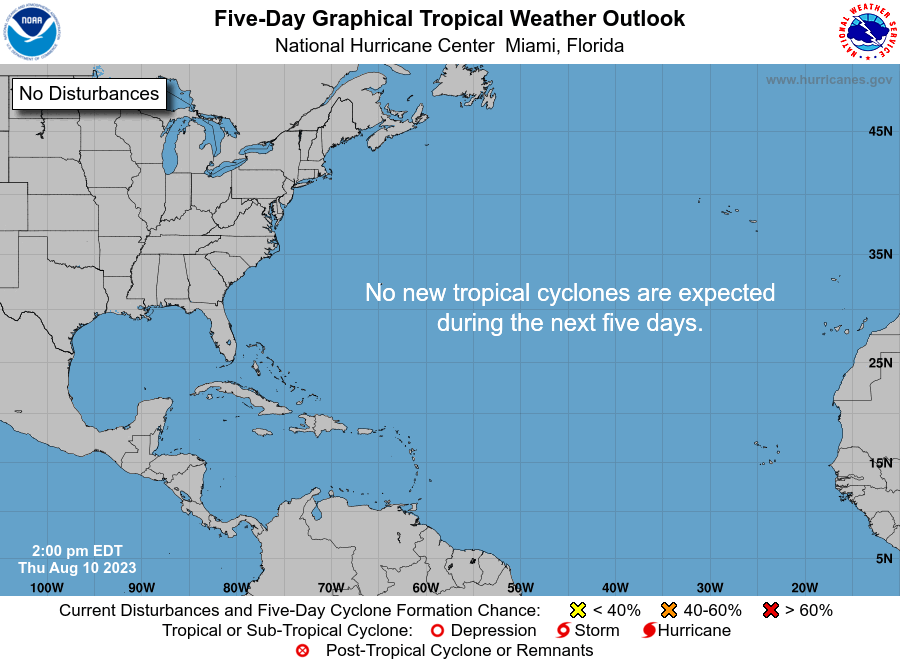 If this system gets in the Gulf, there's a good chance it brings rain into our region early next week. Here's the GFS:
Some of the other models are showing a much more organized system:
There could very well be another tropical system following that up late next week. That one could make a run at the southeast. Looking at the overall pattern, the setup is primed to try and deliver a major trough into the eastern part of the country not too long after.
Have a terrific Tuesday and take care.