Good Wednesday, everyone. Steamy temps continue to rule the week across central and eastern Kentucky. The steam is about to be joined by a few showers and storms well ahead of a late week cold front. That appears to be a cold front in name only as the air behind it is only a little cooler.
After a record setting day on Tuesday, highs out there today are back into the  90s. Humidity levels increase and that can lead to a few afternoon and evening storms going up. This isn't going to be widespread stuff, but I can't rule out a strong storm or two.
Here are your mid-week tracking tools:
Thursday looks a whole lot like today with more steam and a few storms.
By Friday, a cold front is approaching the region from the northwest. This front will bring a broken line of showers and storms in here. Temps will once again be in the 90s.
Much of what happens after this front depends on the tropics. A system is crossing Florida and getting into the Gulf and could develop into a full blown depression or storm. That's one of several systems being monitored in the Atlantic: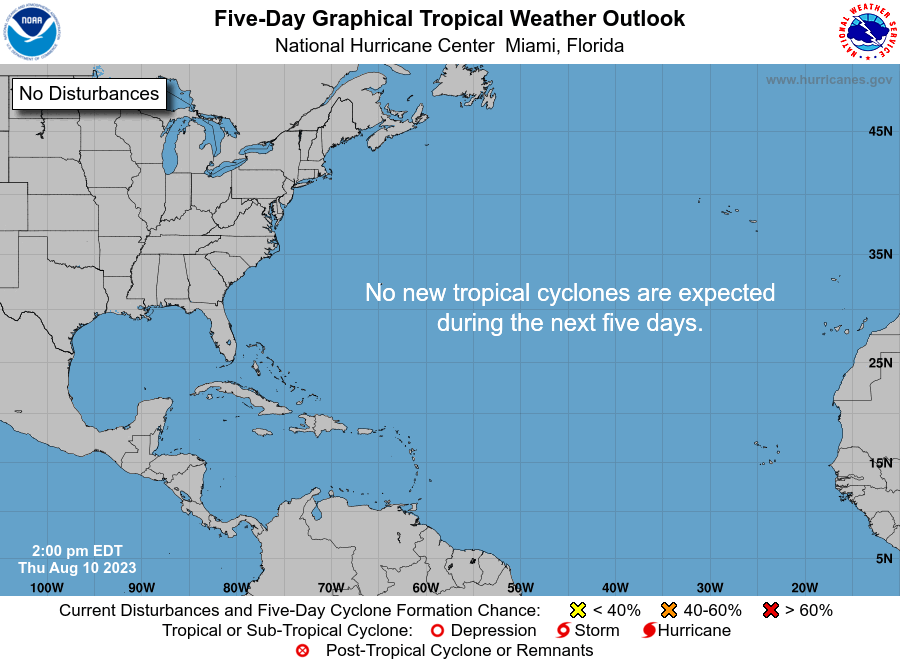 Once that gets into the Gulf, it has a chance to bring rain our way early next week. Watch how the models handle the weekend front then open the door to tropical moisture that follows:
GFS
Canadian
That system in the Gulf is certainly something to keep a close eye on.
Another tropical system may approach the southeastern seaboard late next week or into next weekend. At the same time, a deepening trough may engulf our region.
Have a great Wednesday and take care.