Good Friday, everybody. We are putting the wraps on one of the hottest September weeks on record for Kentucky. Our run of 90s looks to come to an end after today as a cold front drops in to kick off the weekend. This is all part of a major pattern change taking place over the next week or so.
This front won't arrive until tonight so that means temps hit the 90s again ahead of it. A few showers and storms may develop this afternoon, but the best chance for storms comes this evening into tonight as the front slides in. A few of the storms could even be on the strong side.
Here are your tracking tools for the day:
The front continues to press into the state overnight as showers and storms push farther south and east into the state. This still isn't a widespread rain event by any means, but some locally heavy downpours will show up.
This front sags to our south on Saturday as much cooler and drier air settles in, but a few leftover showers and storms should linger in the south and east. Temps are still a bit above normal, but nothing like what we've been seeing of late.
Sunday starts in the 50s then warms deep into the 80s. 90 degree temps are a good bet AGAIN early next week. At the same time, a tropical system is gathering steam and should get named early this weekend as it heads across the Bahamas and into Florida. This storm no longer looks like it will cross into the Gulf. Instead, it may hug the southeast coast…
With this storm no longer looking like a Gulf system, that totally changes the look around here for the rest of next week.
As this storm meanders across the southeast coast, it may have another one developing quickly behind it in the Caribbean…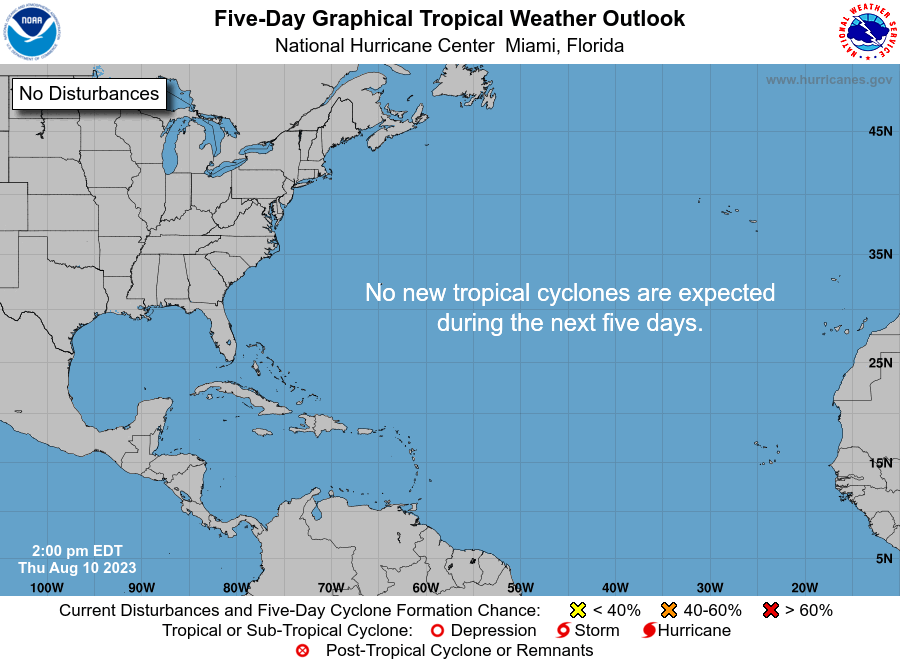 The potential of two tropical systems not far from the east coast at the same time means some wild model swings are coming. What happens with these two will obviously have a huge say in the weather across our part of the world. That's especially true with a deepening trough likely to dig into the eastern part of the country.
Have a great day and take care.