Good Saturday, folks. We've made it to the weekend and we have a much cooler air mass settling into the state. This is exactly what the weather doctor ordered, but you should enjoy it because it gets steamy again early next week.
Let's start with where we are now and roll forward.
Highs today range from the upper 70s to low 80s in most areas with MUCH lower humidity. The air is actually going to feel pretty darn awesome today as a cold front drops to our southeast. This front may still have a stray shower or storm with it across the southeast. If it does, that will show up on your tracking toys:
The weather looks awesome for folks heading out to Kroger Field this evening for the Cats and that team from the Sunshine State. Kickoff temps will be in the upper 70s then drop to the upper 60s by the end of the game.
Sunday starts in the 50s then ends with temps well into the 80s. Skies stay partly sunny, with humidity levels staying low.
Monday will feature temps closing in on 90 ahead of a weak front. That front may spit out isolated showers and storms by the evening. Behind that temps may come down a bit, but things still look much warmer than normal next week.
Much of what happens depends on the tropics and things are very active. Our system off the southeast coast continues to graze Florida and  skim the southeast coast. Here's the latest from the National Hurricane Center:
There's another system that may try to fire up behind that across the Caribbean: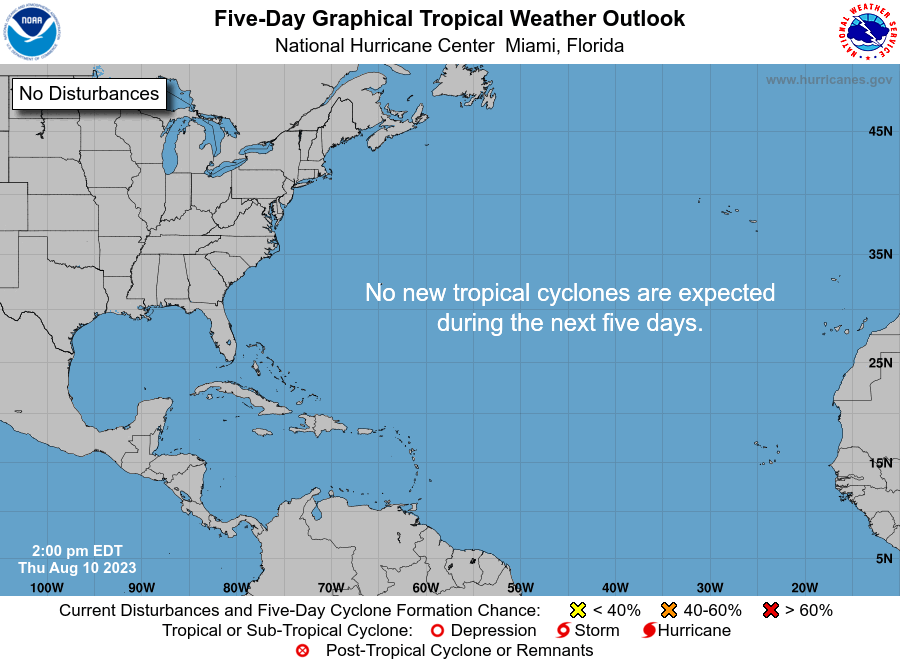 Have a great day and take care.