Good Monday, folks. Our toasty September rolls on across the bluegrass state as we head into a brand spanking new week, but this week shouldn't be anything like last week. Can a hot September give us any clues to the rest of fall or the winter ahead? I'll take a look at some numbers here in a bit in what may be one of the longest blog posts in KWC history.
Let us begin with the toasty present. Highs today are back into the 90s for much of the state, but a weak cold front could touch off a scattered shower or storm this afternoon and evening. This front is dropping in from the north and that's initially where the storms fire up. Here are your tracking toys…
That front may slow down across the state early Tuesday, keeping a shower or storm around:
This boundary will knock the numbers down from today, but we are still likely to roll on the warmer than normal side for many.
From there, things continue to run MUCH warmer than normal through the week. Timing a few fronts into the area from late week through early next week remains tough because of a stubborn pattern, due in part to the tropics. Humberto continues to look like a fish storm:
There's also a system behind Humberto that should develop into a hurricane in the coming days. Plus, a sneaky little system may try to ramp up near the Texas coast: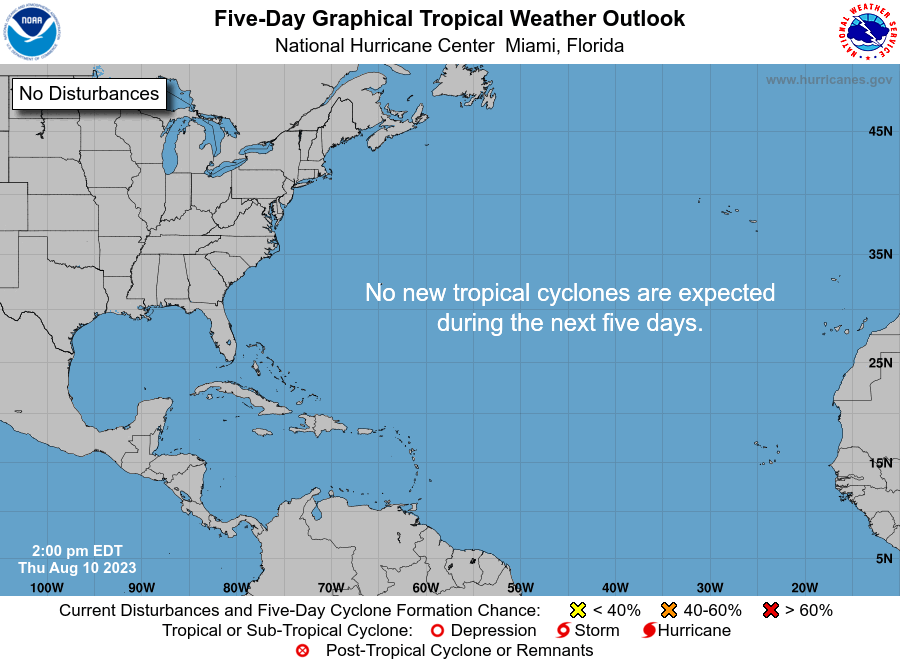 Have a great day and take care.