Good Tuesday, everyone. As we continue to roll through one of the hottest Septembers on record, many of us fall lovers are ready to throw up the surrender flag. Is there anything resembling fall in the near future? I'll help you look for it and focus on how hot Septembers of the past turned out for the rest of fall and winter.
Let us begin with today. Temps are down a bit compared to the past few days, but are still on the warm side. A weak cold front is draped across the region and could touch off a shower or storm. Here are your tracking toys:
Hurricane Humberto continues to push farther east out to sea, but the storm appears to be slowing down as it does so:
That slow movement continues to clog up the pattern behind it across North America. Notice how we do get in on more of a east to northeast flow over the next few days:
The farther east you are in Kentucky, the more pleasant it will be. The farther west, the warmer. Can we squeeze out an isolated shower or storm? Maybe.
Further complicating matters is a system near Texas and a stronger system out in the Atlantic that may develop: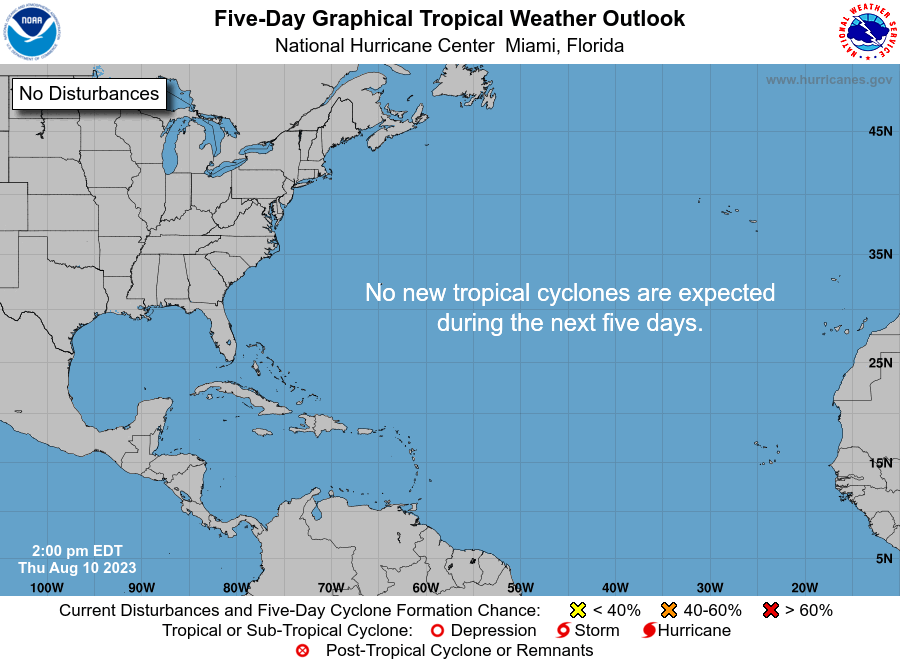 The Atlantic system is handled differently by the models and that impacts how strong a late weekend cold front would be:
GFS
Canadian
The tropics continue to be the bully on the block that's ready to take on all challengers.
Let's talk about this hot September and how it stacks up with similar years. As you are aware, we are on pace for one of the warmest Septembers on record. I'm going to use Lexington for this little trip down memory lane.
The top 5 warmest Septembers go like this:
1. 1925 2. 1939 3. 1936 4. 1998 5. 1954 & 1941 (Tie)
1925 featured 14 90+ degree days in September and was very dry. The following October turned cold after the first week and turned into the snowiest October on record with nearly 3″ late in the month. The cold kept going into November with the following winter turning even colder relative to normal and very snowy.
1939 featured a whopping 18 days of 90+ and was very dry. The rest of the fall turned much colder and the following winter turned very cold and gave us one of the snowiest winters on record with nearly 40″.
1936 gave us 14 days at or above 90 and had near normal rainfall. This was during the dust bowl era and we had just wrapped up the hottest summer on record. As we made our way into October, temps skewed much colder and we had a little snow toward the end of the month. November was very cold with an early month snowstorm and other lighter snows later in the month. The winter averaged a little warmer than normal with near normal snowfall.
1998 only gave us 9 days of 90+ and was a very dry month. This was coming off of the, at the time, strongest El Nino ever recorded and was transitioning into a potent La Nina. The fall temps were normal and with a pretty wimpy winter that turned warmer than normal with below normal snowfall.
1954 gave us 12 days at or above the 90 degree mark, but was wetter than normal thanks to a 3″ rain day later in the month. The following October produced much colder temps and it snowed on the final 3 days of the month, giving us the 4th snowiest October on record. November gave us a few inches of snow with the following winter averaging slightly colder than normal and a touch above normal snowfall.
1941 featured 16 days of 90 or better for temps and was very dry. The rest of fall was normal for temps and snow. The winter started warm then went cold for January and February with near normal snowfall.
What about more recent years that have been similar? The year that keeps jumping out at me is 2010. That September gave us 10 90 or better days and was also super dry. That warmth and dry weather lasted through October. November made a slow transition to colder and then it was on. December was one of the coldest and snowiest on record with nearly 17″. The rest of the winter followed suit with the 10th snowiest overall on record with bitter cold.
2016 gave us 13 90 degree days and was very dry. I put an asterisk beside this year because of the tainted thermometer at Blue Grass Airport. Even the NWS is finally admitting to me it is running too hot and they're trying to find a solution to it. Regardless, that was a warm fall and warm winter with very little snow. But, this was similar to 1998 in that it was coming off the strongest El Nino Ever and transitioning to a La Nina.
2018 is another year with an asterisk but "officially" gave us 8 90 degree or better days. Where it's a horrible match is it was also the wettest September on record with nearly 11″ of rain. Get this… even with all that rain, the airport thermometer still manged to give us the 7th warmest September ever. THIS is why I rail against the official thermometer in Lexington. Anyway, last winter was actually very close to becoming a big one around here, but the southeast ridge kept the core of the cold just to our north and west.
So, what can we take from all this, if anything? It's always difficult to find a direct correlation to anything with weather, but that doesn't mean we can't find clues. For instance, several of the years did feature some snow in October and that certainly stands out. The majority of the following winters were near normal snowfall or well above normal snowfall, a few even historic.
We can whittle a few years off the mix fairly quickly. 1998 and 2016 were coming off the two strongest El Ninos ever recorded.. 2018 was the wettest September and year on record, so most of it can be thrown out. 1936 could be another one to throw out because of the historic dust bowl and overall historic heat/drought of that entire year.
Have a great day and take care.