Good Thursday, everybody. A cold front is blowing across the bluegrass state, bringing a isolated showers and thunderstorms with it. Not everyone gets rain, so we will take what we can get. That's the good news. The bad news is another round of toasty temps will follow this to end the month and begin October.
The best chance for rain today is along and south of Interstate 64. This isn't a lot of rain, but we can't really be choosy at this point, can we? Here are your radar tracking toys for the day:
Temps today will be back into the 70s with a quick drop into the upper 50s by late this evening. That should set the stage for a fairly wild temp ride for Friday. The day may start with upper 40s and low 50s for some, with the mid and upper 80s pushing back in during the afternoon. 90 is possible across the west. This kicks off a very hot and humid weekend that will feature temps in the low 90s, but a few showers and storms can fire up:
This steamy air continues into the first few days of October and could break records in some cities. By the end of next week, a fairly strong cold front is going to make a run at us and that could flip the pattern in a hurry:
That should bring a fall chill in here for the first weekend of October. Yes, please!
The tropics continue to feature a couple of storms with Lorenzo well out in the Atlantic and Karen struggling mightily: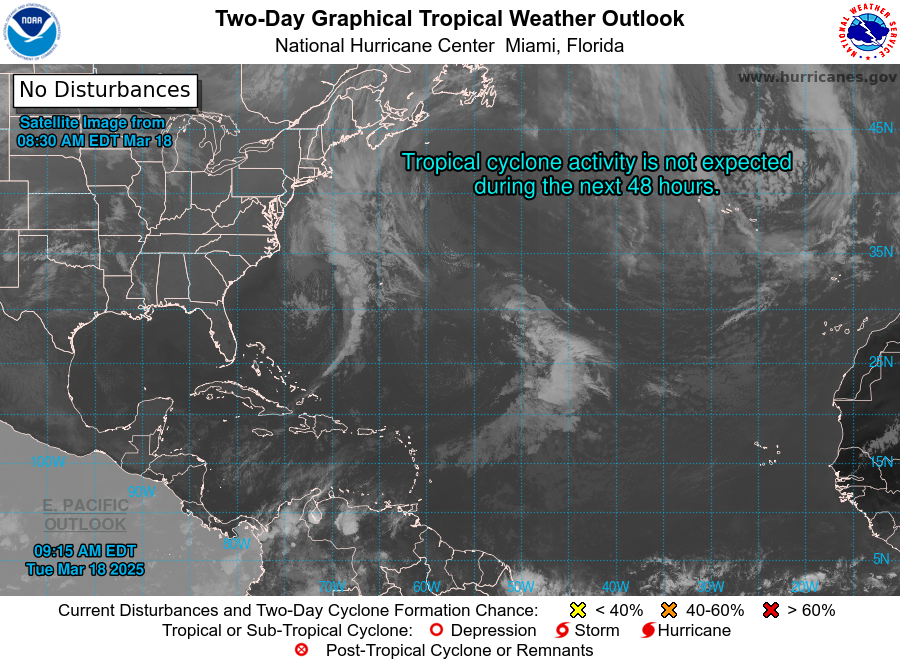 The track on Karen continues to show a weakening trend as it meanders well east of the Bahamas:
The quicker we can get this storm to weaken, the better the chance for a nice fall cold front in about a week. Until then, record heat is once again a good bet for much of the bluegrass state.
Enjoy the day and take care.