Good Friday, everybody. We are rolling into the weekend with more heat and humidity pushing back into the bluegrass state. This will set the stage for possible record highs to round out September and begin October. Yay, said no one ever.
The heat and dry conditions this month have been amazing. Lexington is on pace for the hottest and driest September on record, one year after going through the wettest September on record. In fact, this September may end up as the driest month EVER recorded for the city. Records go back to the 1870s.
Today starts on a cool note and ends warm. Highs reach the middle and upper 80s with more humidity pushing in. There is the smallest threat for a shower or storm, but don't hold your breath. Here are your tracking tools just to give you some false hope:
The heat this weekend and early next week isn't going to be as dry as what we had for much of the month. Humidity levels will be up and that's actually some good news because it can cause a shower or storm to develop, especially this weekend. The Hi Res NAM did well with the skimpy rain totals of Friday. Here's what it shows:
Near record or record highs are possible through the middle of next week, which takes us into the first few days of October. Once into Thursday, a fall cold front looks to charge in from the northwest. That can bring the next chance for showers and storms with much cooler air filtering in for the first weekend of the month:
That certainly looks to FINALLY change the overall pattern, but it's likely to be a process that averages above normal, just nothing like the insane stuff we are seeing.
The tropics are calming down just a bit with Karen continuing to weaken well east of the Bahamas.  Hurricane Lorenzo became the strongest storm on record for this far east in the Atlantic, but looks to stay away from land: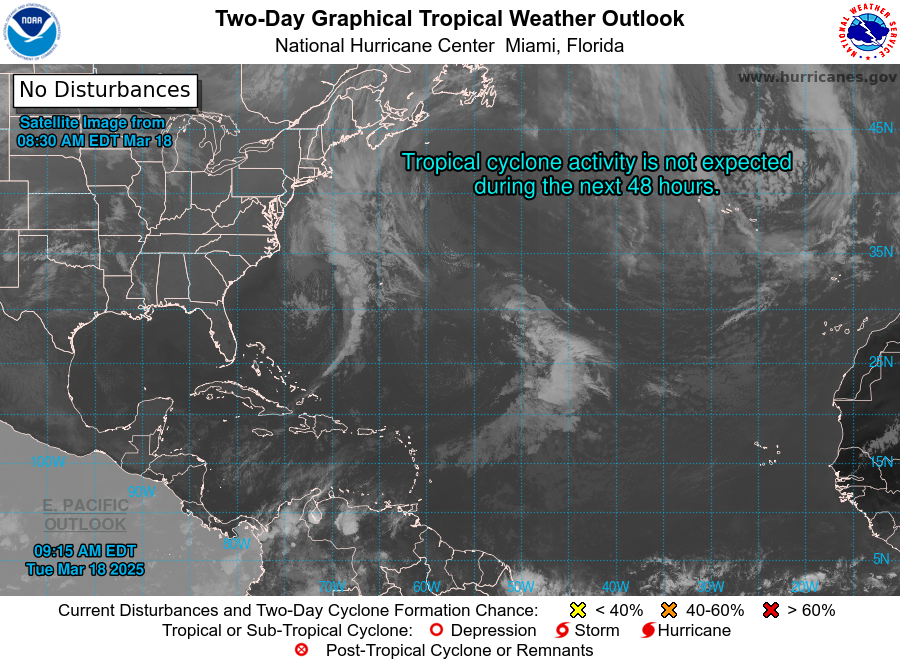 I will still be surprised if we make it through October without another threat or two on the US.
Enjoy your Friday and take care.