Good Friday to one and all. We've made it to the end of the week and have the final weekend of July about ready to kick off, and it's doing so with more of the same. That means a few storms will be on the move once again. As we look farther down the road, we find a pattern change staring at us next week.
With the front right on top of us today, we are seeing more in the way of scattered showers and storms. The greatest risk is along and south of the Interstate 64 corridor and a few storms can put down a lot of rain in a short amount of time. I will have your tracking tools in a bit.
There will still be a storm or two going up over the weekend as the front starts to wash out. High temps will steam up again, but we may see a fairly wide range because of any clouds or storm action.
A strong cold front arrives late Monday into Tuesday and could bring some potent storms in here. It also unleashes some much better feeling air which could be accompanied by a few systems dropping in on a northwest flow into the start of August:
You can see how this trough tries to get established across the eastern half of the country during this time:
If you look at the tail end of that loop, you will see a hurricane heading into the Bahamas. Which brings me to the tropics…
I've been priming you for a very active tropical setup and that is kicking into high gear with 3 current systems to track. The first is Tropical Storm Hanna down in the Gulf of Mexico. This has a date with Texas this weekend:
You can see the system coming together nicely:
The National Hurricane Center is also Tracking Gonzalo in the Atlantic and another system coming in behind it: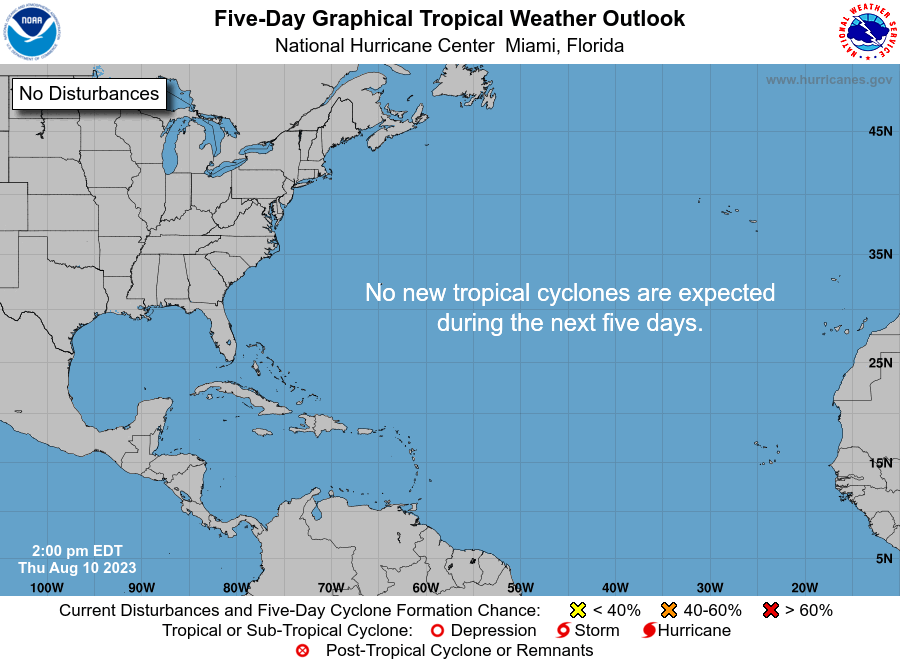 That third system is the one the EURO shows in the Bahamas in around 10 days.
Obviously, the tropics can play a major role in the overall pattern across the eastern part of the country. In looking at the general setup, I find it difficult to believe we won't see some tropical rains in the coming weeks and months.
I leave you with your Friday storm tracking toys:
Make it a great day and take care.