Good Monday, everyone. It's another steamy day in the region, but a cold front is ready to change that up for the days ahead. This front brings an increase in showers and storms, and a big decrease in temps. As a matter of fact, this front stalls across the region and keeps the rain chances around and the temps down.
It's a busy week of weather and it's kicking off with a scattering of showers and storms out there today. That action increases tonight and Tuesday as a strong cold front drops in from the northwest. Some of the storms may be strong and there's a low-end risk for a severe storm or two.
Here's the Severe Weather Outlook from the Storm Prediction Center:
I will have your storm tracking tools in a bit.
Much better air comes in behind the front for the middle and end of the week. Our front puts the breaks on just to our south as a potent system works across the Tennessee and lower Ohio Valleys. This brings rounds of showers and storms later in the week and into the weekend.
Here's the early call on the potential for heavy rainfall:
How widespread that gets depends on how long and strong that upper low is pushing into the region. The EURO likes a slow-mover and spins up a couple of systems:
Look at this deepening trough setting up right on top of the region:
That's darn impressive for the end of July and the start of August and would lead to cooler than normal temperatures during this time. All models are on board with this and we could have some decent departure from normal numbers show up:
This kind of pattern can also be a fairly wet one through the first half of August. The Ensembles are showing above normal rainfall for our entire region over the next two weeks:
EURO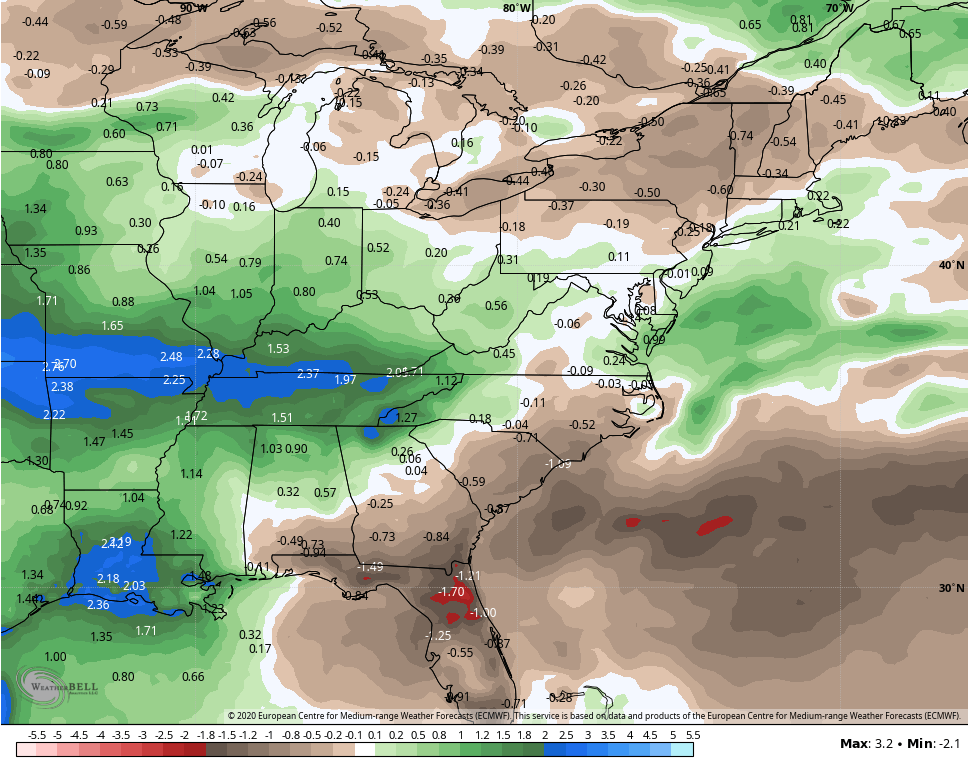 GFS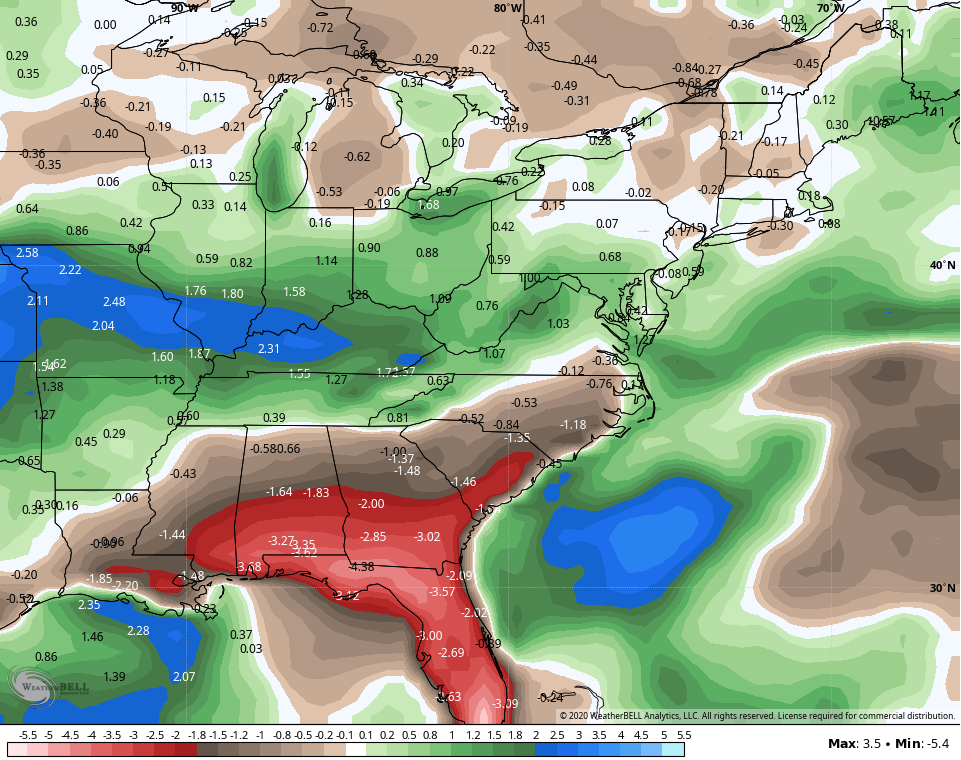 Much of this pattern will be determined by what happens with the system out in the Atlantic. Obviously, the above models aren't quite as bullish on a potential US impact as before. Here's the system to watch: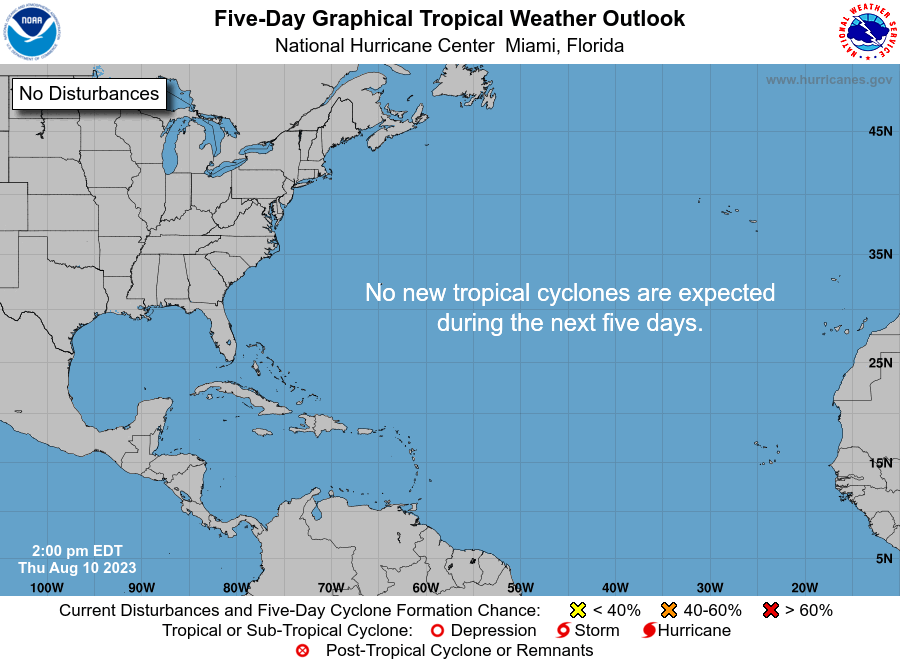 Here are your storm tracking tools and toys:
Possible Watch Areas
Make it a great day and take care.