Good Thursday to one and all. Rounds of showers and storms are kicking into high gear across the state today and this looks to continue for a while. Heavy rainfall is likely in many areas through the upcoming weekend.
Rain and storms will be showing up from west to east today and some of this stuff may be heavy at times. The best chance for showers and storms will be noted in the afternoon and evening.
Here are your tracking tools for the day:
Here's a breakdown of where we go with this:
Rounds of showers and storms will be with us from today through Monday as several different systems swing through here.
This will bring a general 1″-4″ of rain across the state. Locally higher amounts can easily show up and those are the areas who would, obviously, have the best chance for flash flooding issues.
NO… It is not going to rain all the time on any given day. You will have several dry hours to get outside.
Temps will be held in check and be much cooler than normal, especially for afternoon highs. Still, this air is going to feel pretty tropical and that's what will give us the chance for torrential rainfall at times.
All of this comes from a deep trough digging into the eastern half of the country:
The temp anomalies: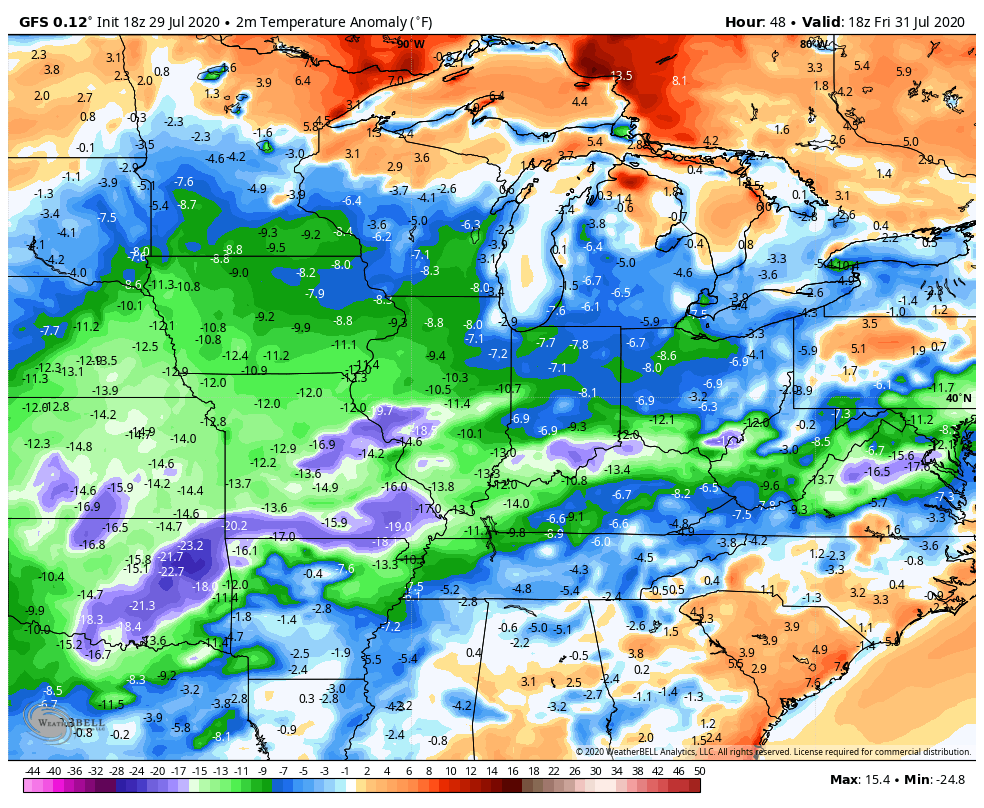 We will also continue to watch what happens with our tropical system that may impact the southeast coast this weekend and early next week. Here's the latest from the National Hurricane Center:
Have a great day and take care.