Good Saturday, everyone. August is off and running with additional rounds of showers and storms rolling across the state. These storms may also produce more local high water issues and a few could be on the strong side.
Rounds of rain and storms show up today, but it's not going to be raining all day by any means. Local high water issues will continue to be a concern through the evening. If you live in a low-lying or flood prone area, keep that in mind.
With the low wrapping up across the region, a few strong or severe storms may develop ahead of it. The best threat is across central and eastern Kentucky. Here's the current outlook from the Storm Prediction Center:
Damaging winds and a brief tornado spin up will be possible.
As the low pushes north into the Great Lakes, backlash cloud and a scattered shower or storm will show up behind it for Sunday. That's something you don't usually see this time of year. Temps will be held way down once again.
As all this is happening, Hurricane Isaias is threatening Florida today, but should turn north toward the Carolinas. That system may ride all the way up the east coast. Here's the latest from the National Hurricane Center:
That system won't have a direct impact on us, but it helps keep a big dip in the jet stream behind it that lasts through most of next week. This keeps the first week of August cooler than normal with the potential for another system or two to drop in from the northwest.
The latest August forecast from the CFS shows a large part of the country averaging below normal: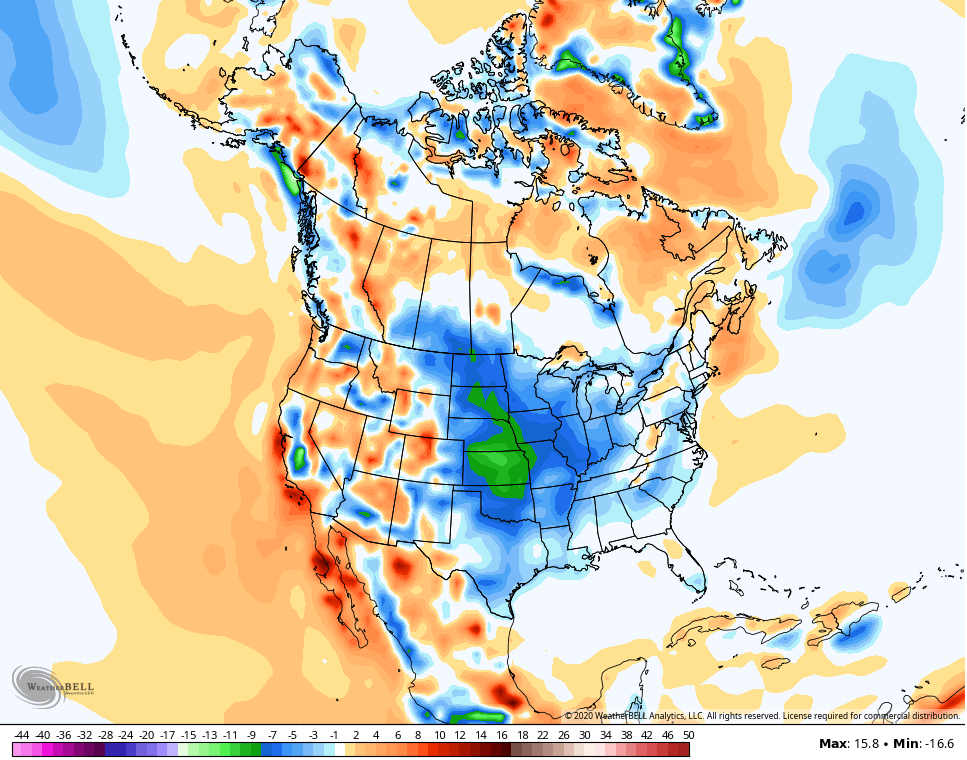 Here are the tracking toys to jump start a brand new month:
Possible Watch Areas
Make it a great day and take care.