Good Saturday, everyone. It's another pretty nice weather day across the state, but the pattern is skewing warmer in the coming days. More typical August temps are on the way and this is likely to bring along an increased risk for showers and storms for the week ahead.
Let's kick things off with what's happening out there today. Highs are generally in the low and middle 80s with comfy humidity levels. Skies stay partly sunny.
The numbers climb a bit for Sunday as a touch more humidity enters the picture. That will lead to a stray shower or storm in the afternoon and evening.
Rounds of showers and storms look to target our region starting Monday and taking us through next week, at least.
You can see what I'm talking about on the EURO:
That could send some pretty good storms into the region. The same model run is showing some pretty good rain totals in here: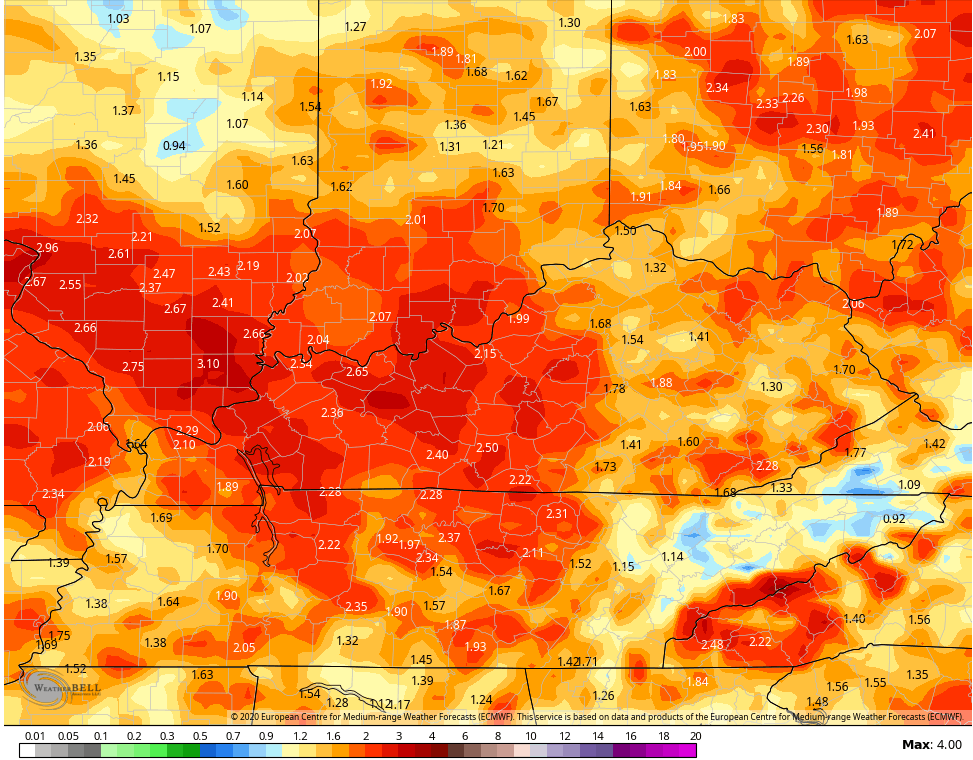 Have a great day and take care.