Good Wednesday, everybody. After a pleasant break in the storms, we are rolling back into a stormy setup for the next several days. This comes as a front stalls right on top of us. By the time we head into next week, we are likely to be dealing with another blast of September air invading the Commonwealth.
A few storms roll back into Kentucky today from the southwest.  This action will increase tonight and take us into Thursday and Friday when some downpours will be likely. This slow-moving system may take us into part of Saturday. Watch the spin showing up with this:
Those slow-moving lows can sometimes overachieve and put down enough rain to cause some issues. We need to keep a close eye on that threat in the coming days.
By later Sunday and Monday, a strong cold front drops in here from the northwest and brings another big blast of below normal temps next week: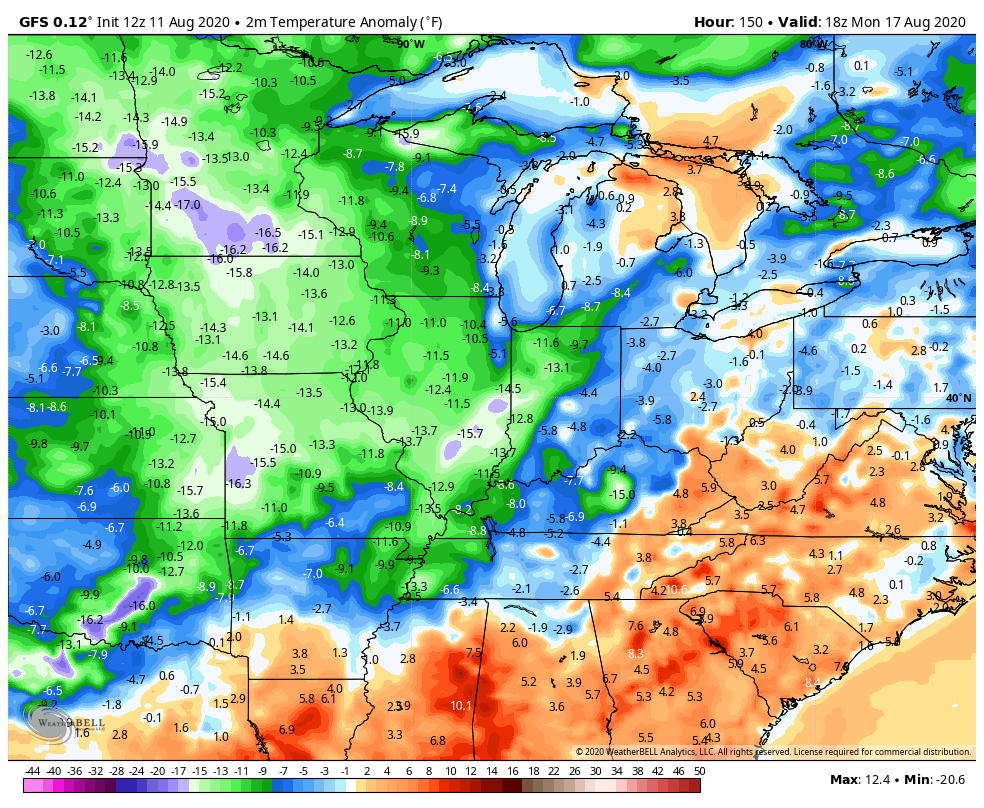 How low can we go? A few of the recent model runs have had temps nearing 50 for lows, but we would have to have clear skies for that to happen. I do think we can get a few days, at least, of highs in the 70s. One thing to watch is the potential for an upper level low to spin up near us. That could keep a few showers going if it happens.
I leave you with your tracking toys for the day:
Make it a great day and take care.