Good Tuesday and welcome to September! The 9th month of the year is here and it's kicking off with scattered showers and storms working back into the region. This is a sign of things to come as we track some big time early season fall cold fronts toward the bluegrass state.
As always, we kick things off with what's going on out there today. Highs are in the upper 70s to low 80s with a few storms going up. The best chance for that is into the afternoon and evening hours. Here are your friendly storm tracking radars to help get you through the day:
Rounds of showers and storms kick back in Wednesday through Friday morning as we wait on a slow-moving cold front to arrive. Once again, locally heavy rains will be noted and more high water issues can't be ruled out. Here's the EURO rainfall forecast through Friday: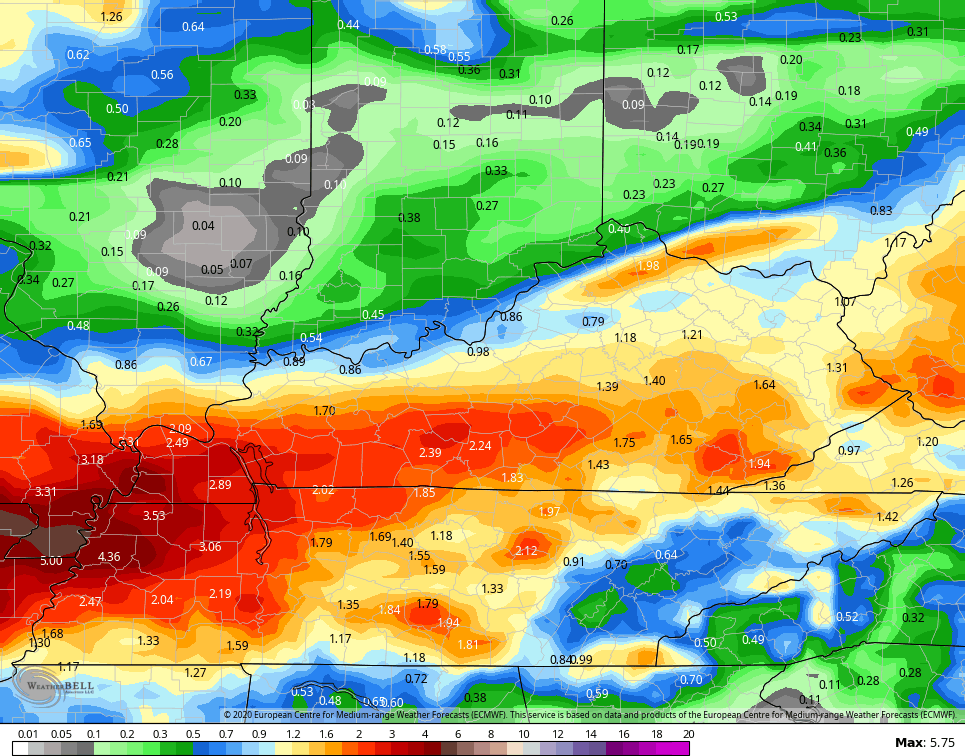 This is ahead of our first big push of cooler than normal air to start Labor Day/Kentucky Derby Weekend: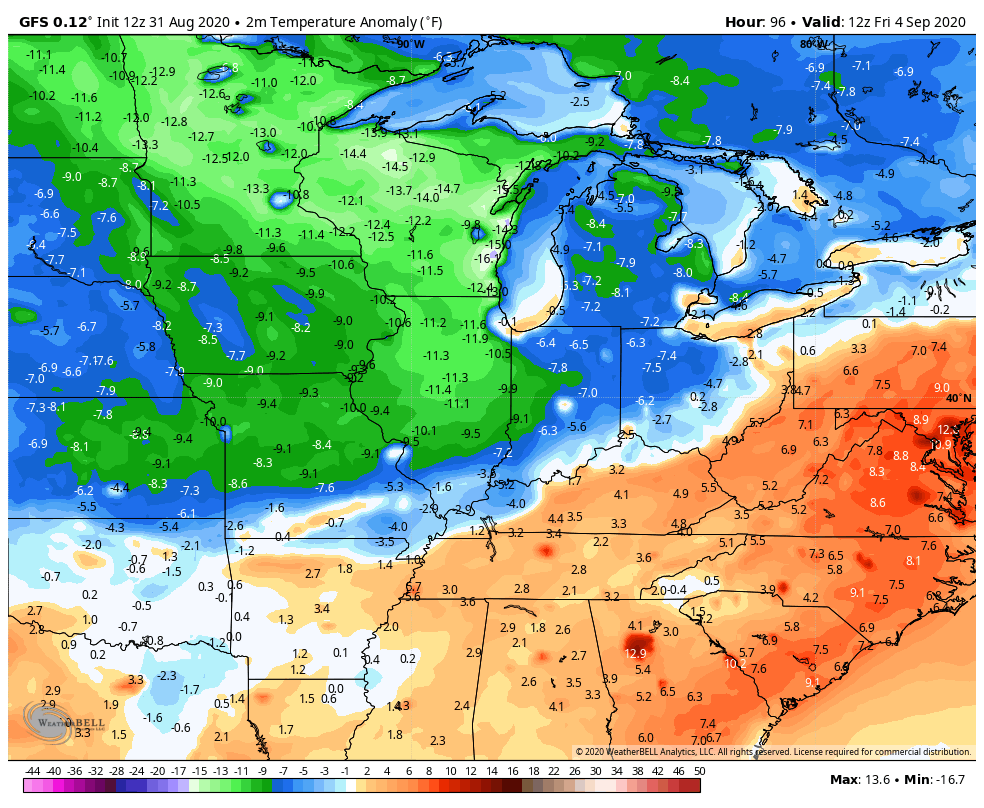 The much deeper system coming in early next week is likely to come at us in two waves. The first arrives on Monday with the second part later Wednesday. The models are still trying to figure out exactly how this evolves and that's to be expected with such a highly anomalous air mass coming in:
GFS
EURO
CANADIAN
That's one heck of a blast of fall air invading the country and our region!
Have a great day and take care.