Good Tuesday to one and all. Our long Labor Day weekend is now in the rear view mirror, so it's time to start looking toward a shortened work week. Things continue to look mainly dry for a few more days, but changes show up late week into the weekend. That's when the return of showers and storms will be noted.
Today's weather will feature a mix of sun and high clouds as temps warm deep into the 80s.
From here, let's go to the tropics. The NHC continues to give our southeastern system a greater chance at developing over the next few days. That would join Paulette and Rene out in the Atlantic: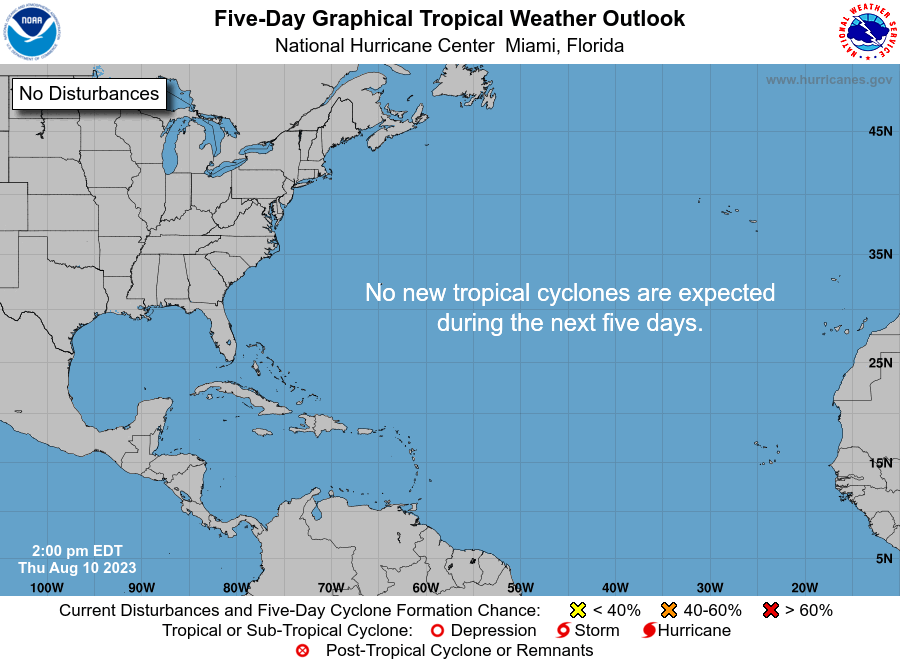 As the system off the southeast coast slowly works toward the west, it already has some tropical juice ahead of it. We may see that edge just far enough west to impact us with some scattered showers and storms late Wednesday into Thursday. The best chance appears to be in the east:
The best threat for showers and storms returns for the weekend as our western system heads toward the Great Lakes and interacts with some juice across the east:
That front may slow down on top of us and setup a pipeline of tropical moisture out of the Gulf of Mexico into next week:
Individual tropical systems can, obviously, alter the setup for any given day. Even when it looked like this week would be a cooler one, I said the tropics can alter an entire pattern… and they are.
Have a good one and take care.