Good Wednesday, folks. It's the middle of the week and we continue to feature mainly dry weather across central and eastern Kentucky. As our warm temps continue, we will be dealing an increase in the chances for showers and storms, especially by the weekend.
Temps out there today are back into the middle 80s with a mix of sun and clouds. There is actually the smallest chance for a shower or storm to creep into the southeast before the day is finished:
There's a better opportunity for showers and storms to go up Thursday into Friday. You can clearly see the action coming from the east on the models:
GFS
NAM
By the weekend, a cold front drops in from the west and meets up with some tropical juice coming up on the western slopes of the Appalachian Mountains. That leads to much more widespread rain and storms:
That can squeeze out some pretty good rain numbers across central and eastern parts of the state.
This is where we now have significant differences showing up in the models. The GFS checks this front up and brings more rain and storms with a pipeline from the Gulf. The EURO brings this through with a nice push of awesome air into the first half of next week:
Again, the tropics are likely to have the final say in how much of this plays out. I still think the area heading toward the Carolinas can get a name, but we have 3 more systems behind that: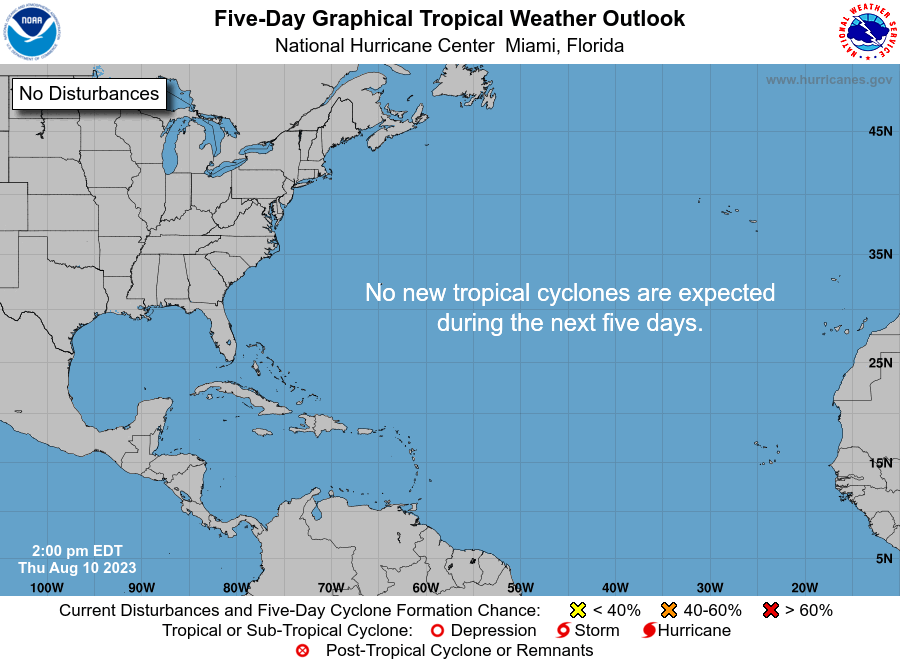 Meanwhile, it's a different story out in the Rockies as a record setting snowstorm is in progress.
Have a great day and take care.