Good Monday to one and all. We're coming off a super soaker of a weekend that brought serious flooding issues to some areas. Thankfully, the rains have ended and we have very nice weather to start the week. It's a week where a developing hurricane in the Gulf of Mexico tries to throw some rain at us later in the week.
Highs out there today are generally in the mid and upper 70s with skies becoming partly sunny. You may notice a little haze in the atmosphere and that's likely a bit of smoke from the western wildfires.
This sets the stage for temps to reach the upper 40s and low 50s for many by Tuesday morning: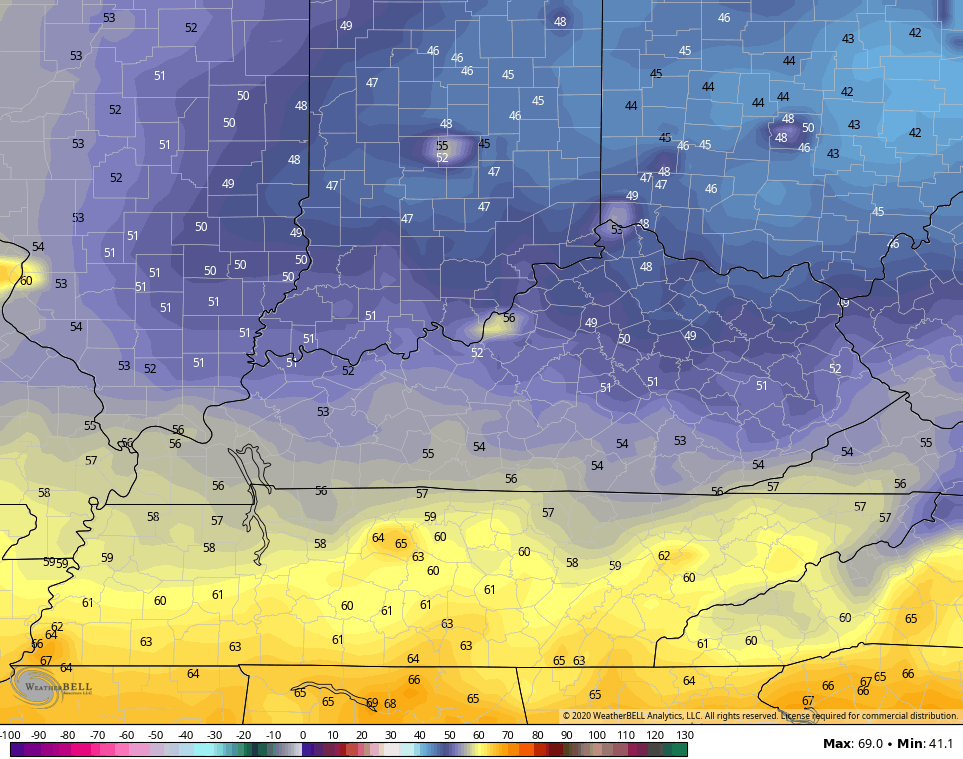 Some of the coolest valleys may push 45 degrees to start the day. The rest of the day features more nice weather with highs back into the 70s.
Once into the middle of the week, what's left of Sally has a decent chance to bring more rain into Kentucky. Tropical Storm Sally continues to strengthen in the eastern Gulf of Mexico:
Sally will become a hurricane as it heads toward a Tuesday landfall in southeastern Louisiana. Here's the latest from the National Hurricane Center:
While the center of Sally is likely to stay to our south, moisture from that may wind up being on the northern side of it and interact with a front dropping into Kentucky. Tropical moisture combining with a cold front ahead of a deep fall trough can sometimes be the recipe to put down decent rains. Here's a look at how the models handle this:
EURO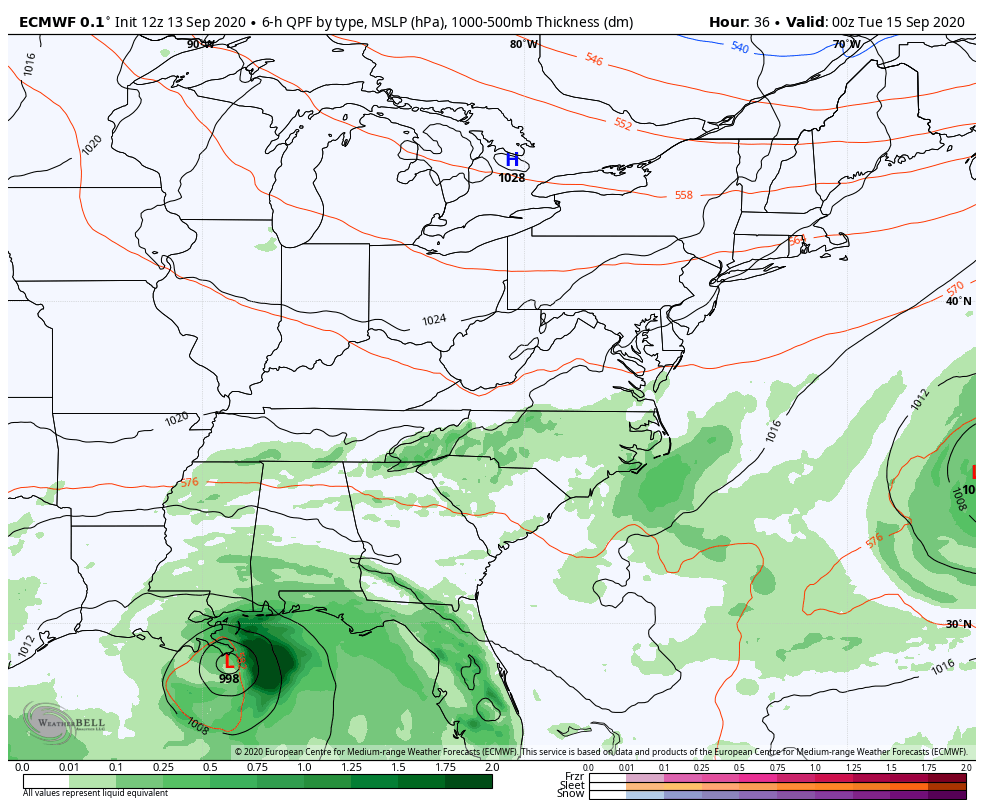 GFS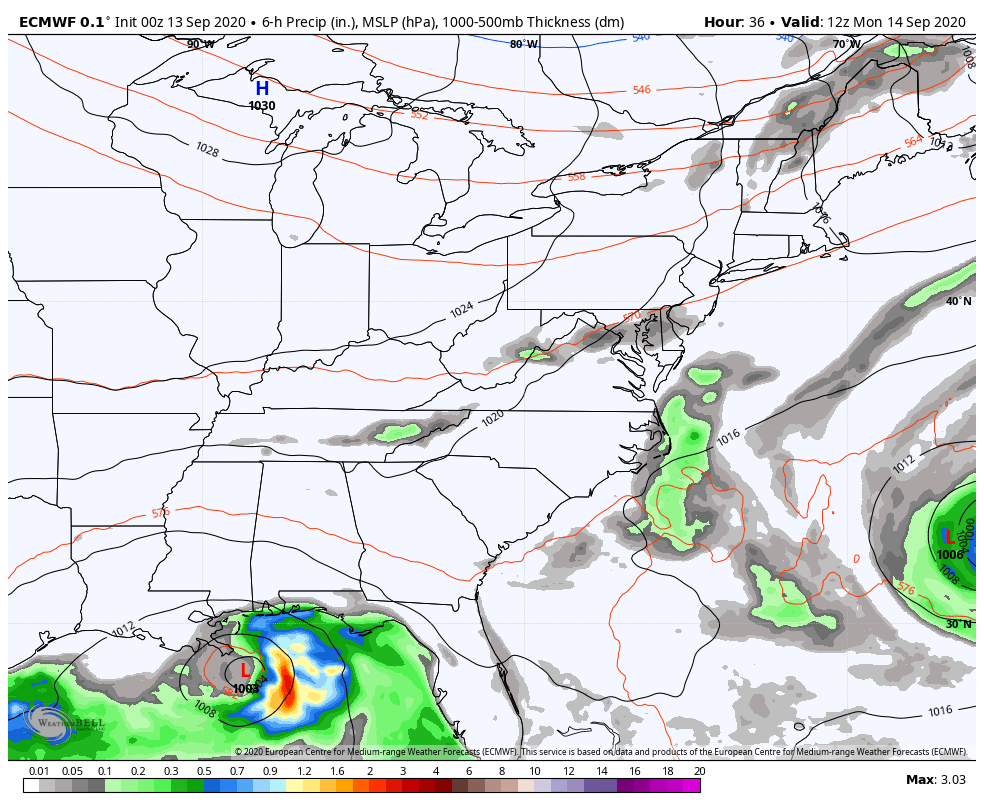 GFS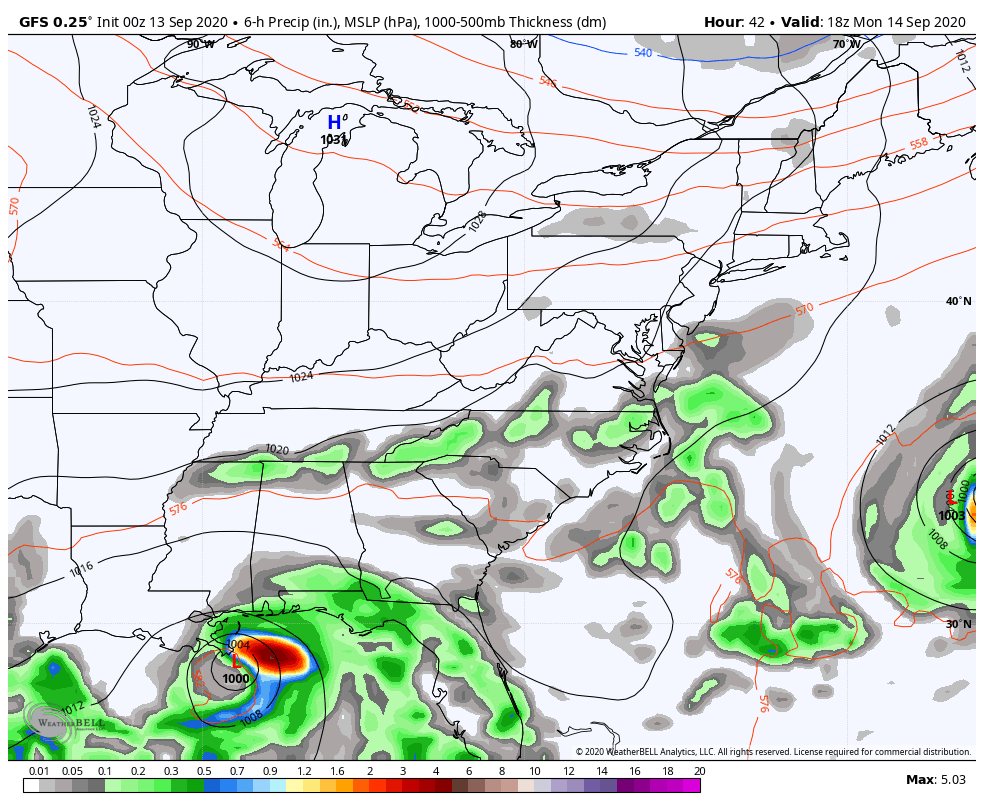 How much rain can actually make it into the region remains to be seen, but the best chance will be across the south and southeast.
Once that front blows through here, it's game on for awesome fall air as temps go below normal:
CANADIAN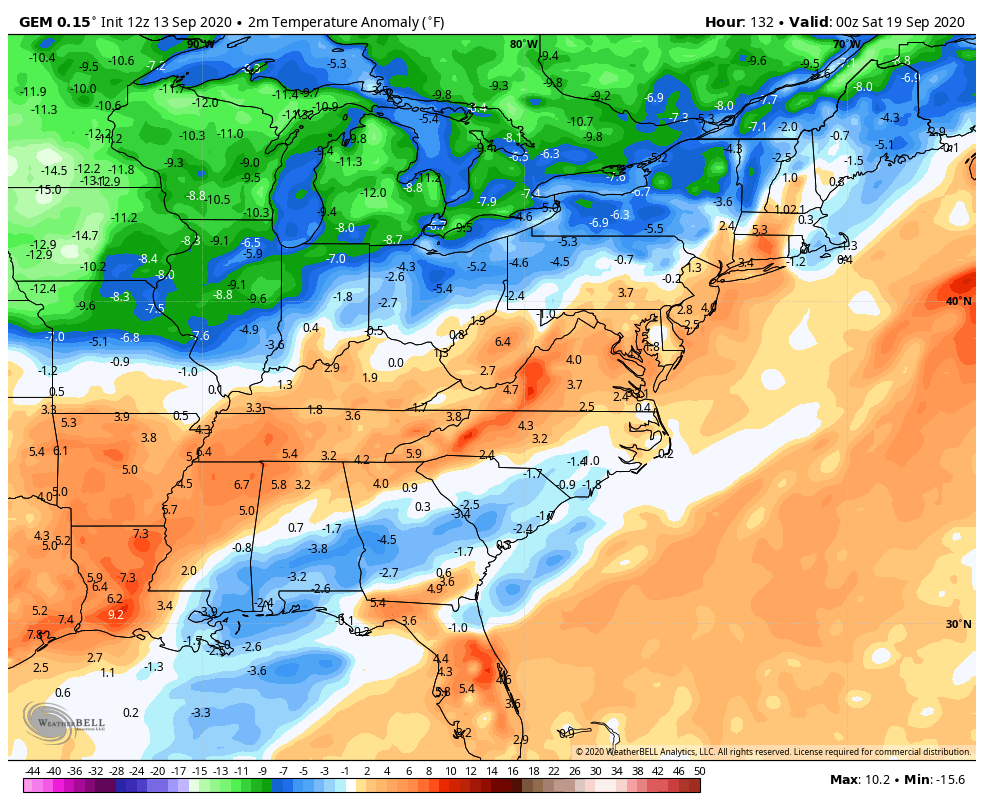 EURO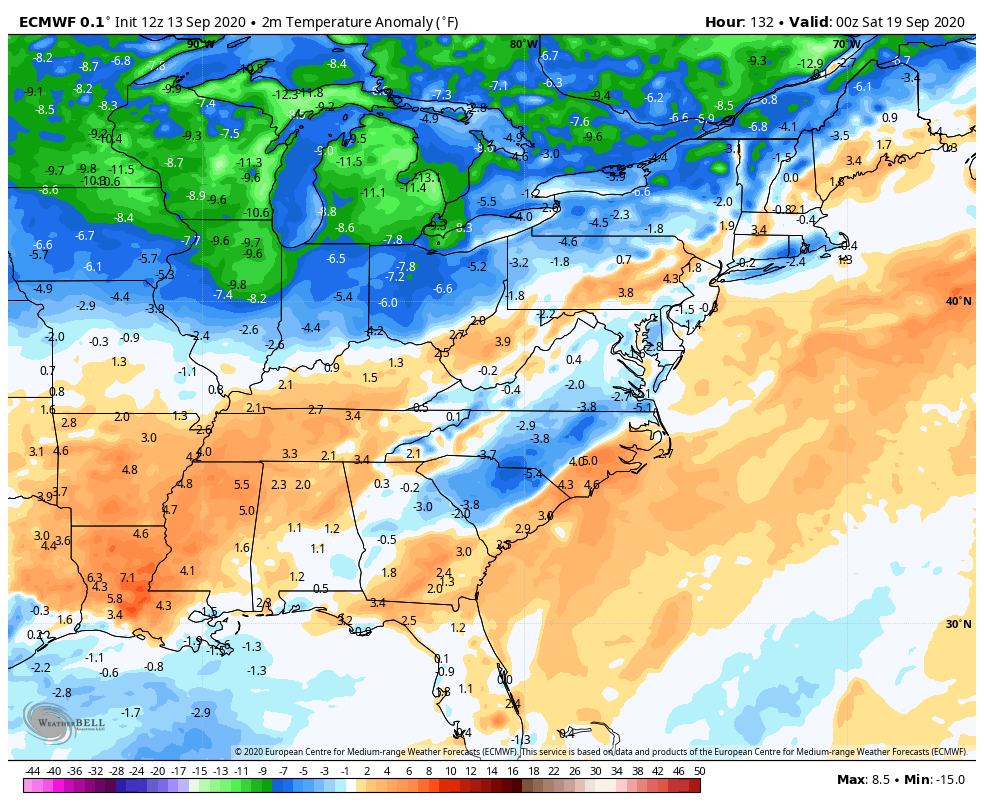 Temps should rebound a bit after that but the Ensembles continue to point toward another deep trough digging in here later in the following week: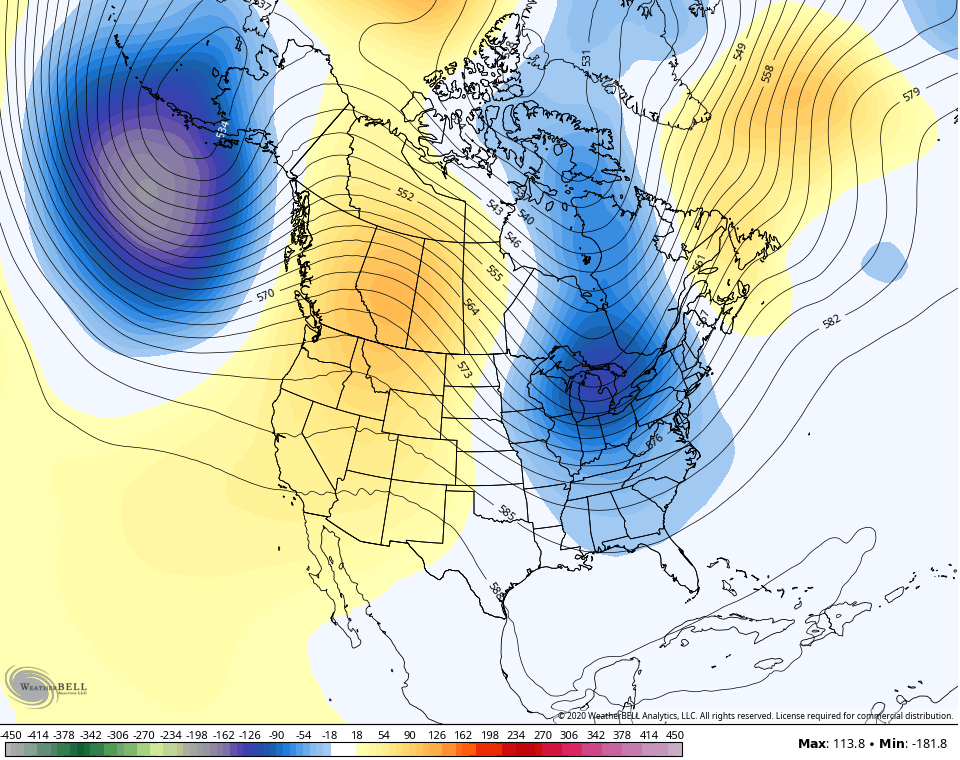 That's a terrible look for the fire ravaged areas of the west, though.
Make it a great day and take care.