Good Tuesday, folks. We continue with a gorgeous fall pattern across central and eastern Kentucky, but changes are brewing for later in the week. That's when moisture from the Gulf enters the picture, setting the stage for a much bigger system later in the weekend and early next week.
Today's weather is similar to our Monday. We start chilly and end awesome with temps from the upper 60s to mid 70s for highs. A few clouds will show up late.
Those clouds will then thicken a bit on Wednesday as moisture begins to stream north from what's left of Beta down in the Gulf of Mexico. That system is inland across Texas:
This will bring a few showers and storms into the state by Thursday and Friday.
From there, we watch two systems set to impact the region. The first comes in the form of a Sunday cold front, bringing showers and a few strong thunderstorms. That's quickly followed up by a potent fall storm system set to bring rain, wind and a blast of cold air:
EURO
GFS
Both the GFS and EURO bring the 540 thickness line into Kentucky for the final day of September and that's pretty remarkable. This setup unleashes a lot of cold air next week that may keep coming at us into early October: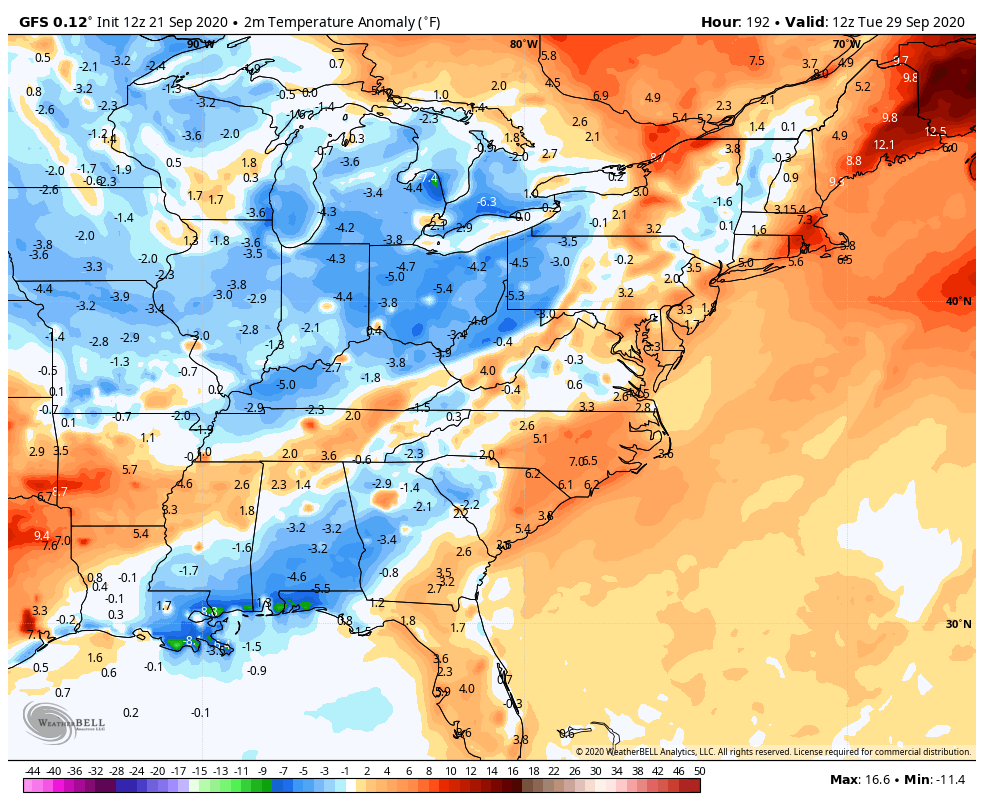 This sets the stage for a potential early season frost/freeze threat across much of the region.
Have a great day and take care.