Good Thursday, folks. We continue to see very nice fall weather across the state, but it's looking more and more like some rain will impact the region over the next couple of days. This is all ahead of a much bigger fall storm system ready to move in late this weekend and early next week.
What's left of Beta is now inland near the Texas coast. This system will lift to the northeast and interact with an upper level low. How much rain can this bring to Kentucky? That remains to be seen, but several models are increasing our odds.
The NAM fam is showing a big rain hit with this system. Here's the future radar from the Hi Res NAM into Thursday:
That's putting down a lot of rain across the south and southeast. The NAM takes us through Friday and is showing some big time rain numbers: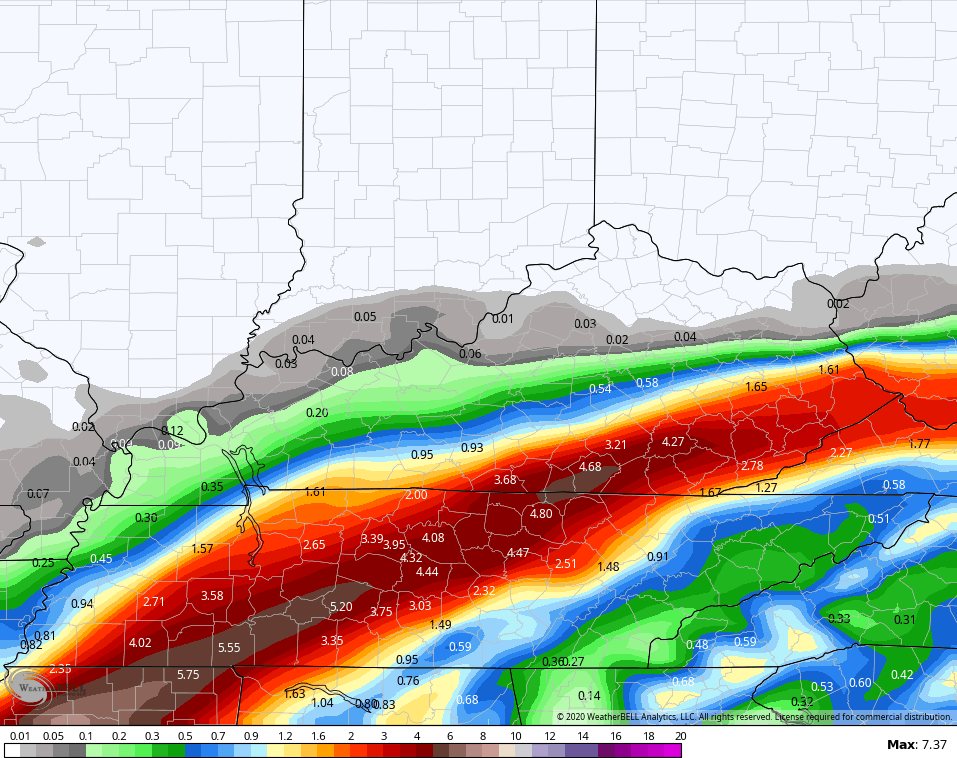 The EURO has lower totals, but has similar placement: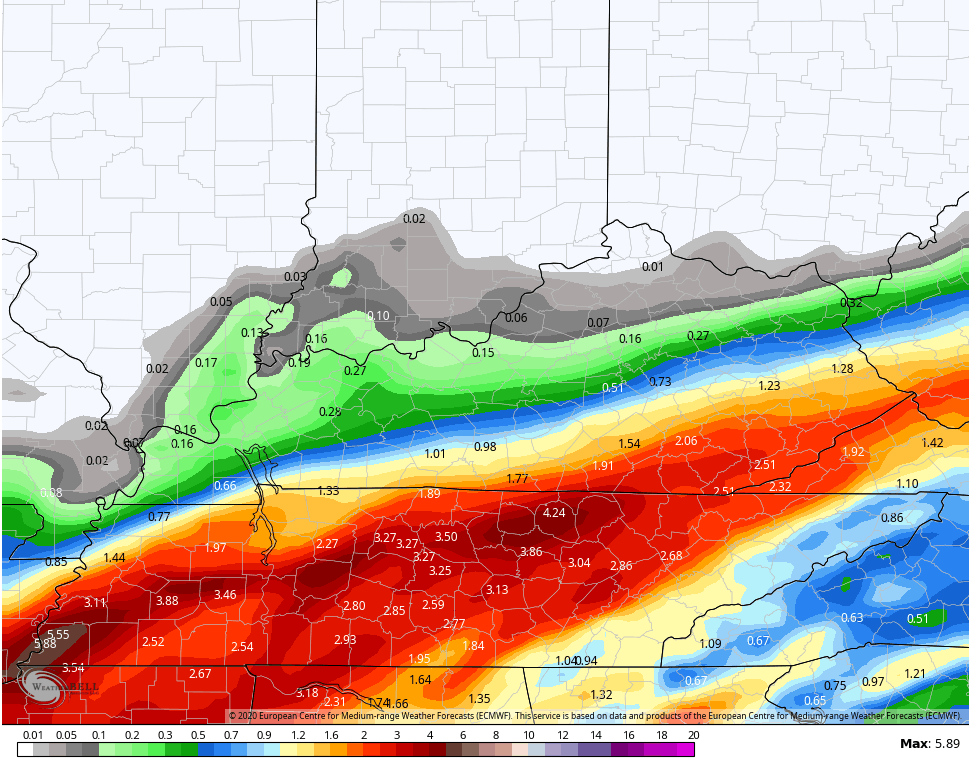 The GFS is much more disjointed with the rainfall and has substantially lower amounts: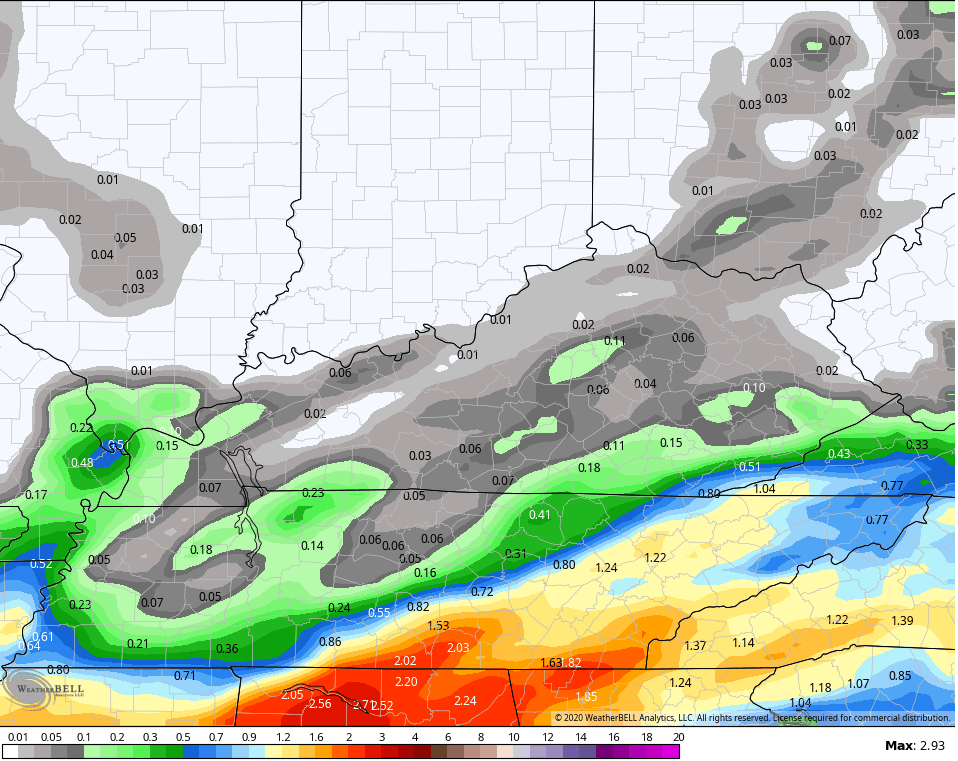 Let's give this a few more runs to see how things shake out.
The pattern after this continues to throw a cold front at us on Sunday with scattered storms. A much bigger system then works in here early next week with a blast of cold air behind it:
EURO
GFS
Additional systems should dive in behind this through early October. The 7 day average (September 29-October 6) temperature anomaly from the GFS Ensembles shows this: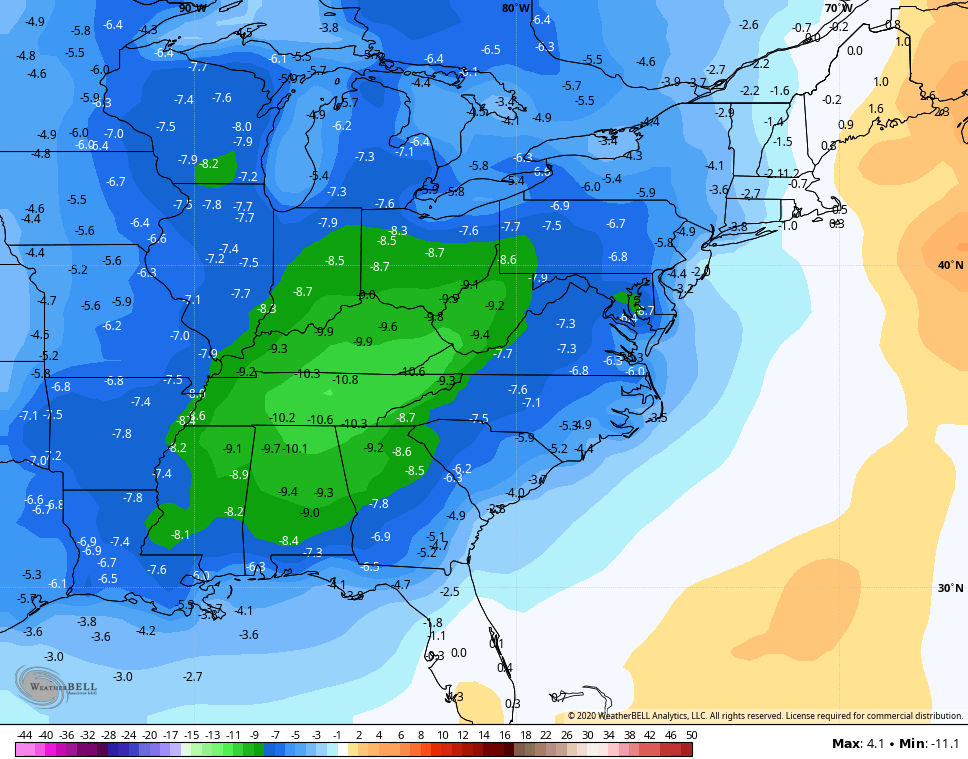 Again, that's a 7 day average from the average of 21 members.
I leave you with the radars to track the rain toward us from the southwest:
Make it a great day and take care.