Good Friday, folks. It's another day of pleasant temps as showers start to pull away from the east and southeast. Behind this comes some nice stuff for the weekend. Once into early next week, things turn very active as a big fall system works into the region from the northwest.
Leftover clouds will hang around today as showers slowly end across the southeast. Here are your radars:
That sets the stage for a pretty nice weather weekend for the region as our temps spike from where we've been and compared to where we're going. The pattern for next week continues to look very active with a HUGE dip in the jet stream taking up residence across the eastern half of the country. This will be ushered in by several systems diving into the trough from the northwest, with the first arriving Monday and Tuesday. That has our best chance for widespread rain and gusty winds:
CANADIAN
GFS
Chilly temps turn cold for this time of year as the week wears on and that continues through next weekend: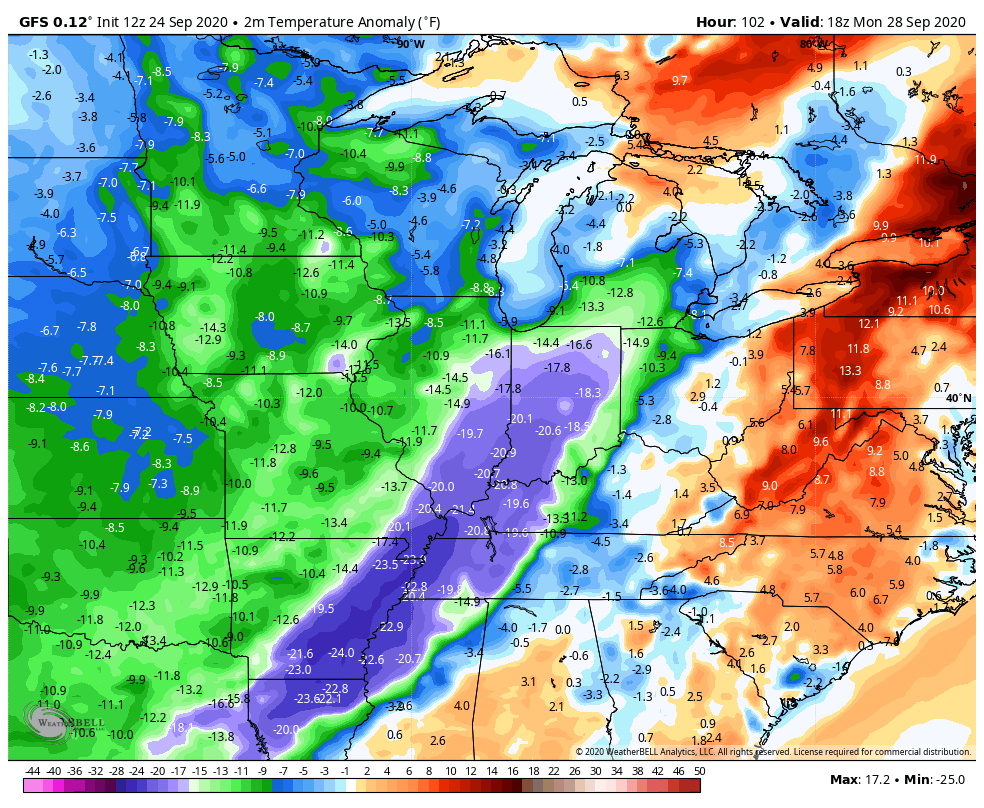 Much below normal temps will give us a few days of highs in the 50s and, on any clear night, the potential for an early season frost or light freeze. The best chance for the later to happen is by the end of next week into next weekend.
Have a fantastic Friday and take care.