Good Saturday to one and all. It's a really nice weather day across the Commonwealth and this looks to continue into much of Sunday. Once into next week, things change in a big way as a potent fall storm system rolls in here to end September and usher in October.
Let's start with today and roll forward. Temps will range from the middle 70s to the low 80s depending on where you are. This comes with more in the way of sunshine.
Sunday will find similar conditions, but there is a little better opportunity for a late day shower or storm going up. This is ahead of our storm system moving in here for Monday and Tuesday. This will bring widespread shower and storms in here from west to east. Winds will also be very gusty as temps crash behind the front and this will be followed up by additional systems from the northwest:
GFS
EURO
CANADIAN
That's some serious fall chill/cold air for this early in the season through the first weekend of October and likely into early the following week, at least.
I did find something interesting from the GFS Ensembles over the next 2 weeks: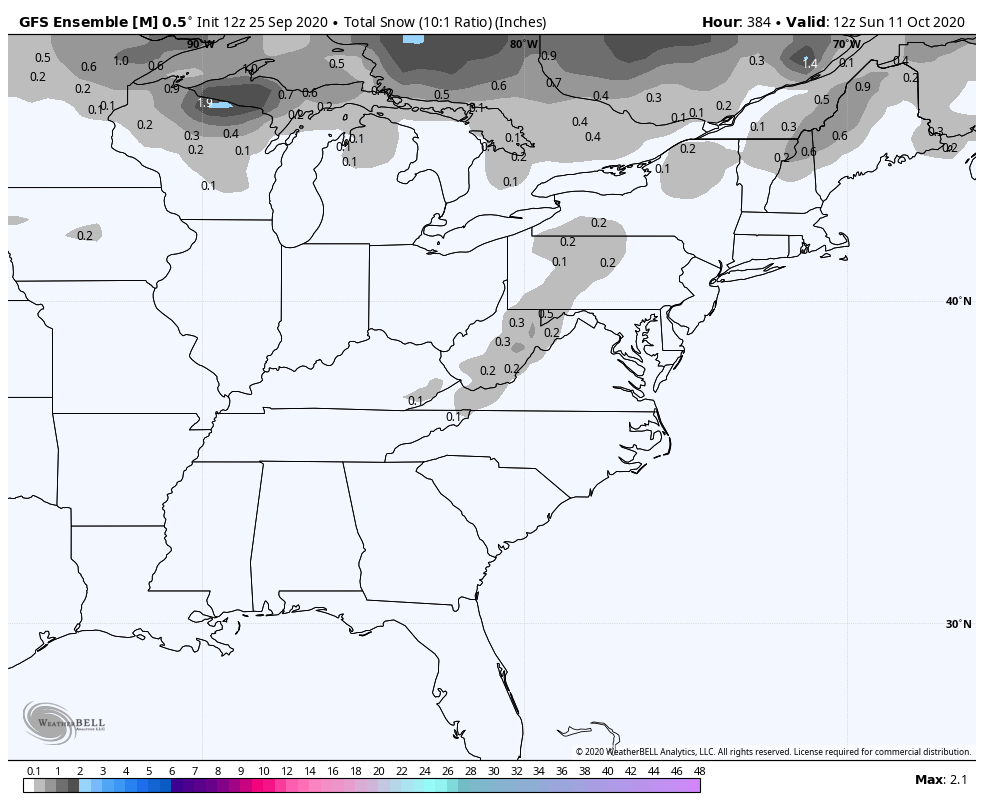 The fact the ensembles are even showing something like that is an indication of how cold this air is relative to normal.
Have a great day and take care.