Good Sunday, everyone. We continue to see pleasant temps, but a big fall system is set to take center stage over the next few days. This will bring gusty winds, showers and storms, and a big drop tin temps. Once into early October, we have an early season frost chance show up.
Let's kick things off with what's going on out there today. Highs are back in the 70s with clouds thickening. A shower or storm may develop late today into this evening. Here are your radars to follow along:
This is ahead of our big fall system sweeping in here Monday and Tuesday. This fall front has rain and thunderstorms along and ahead of it and this action is likely to become a bit more widespread as a wave of low pressure develops along it:
NAM
GFS
That setup would actually be awesome to see in the wintertime.
Temps behind this front absolutely tank from west to east. Watch the drop: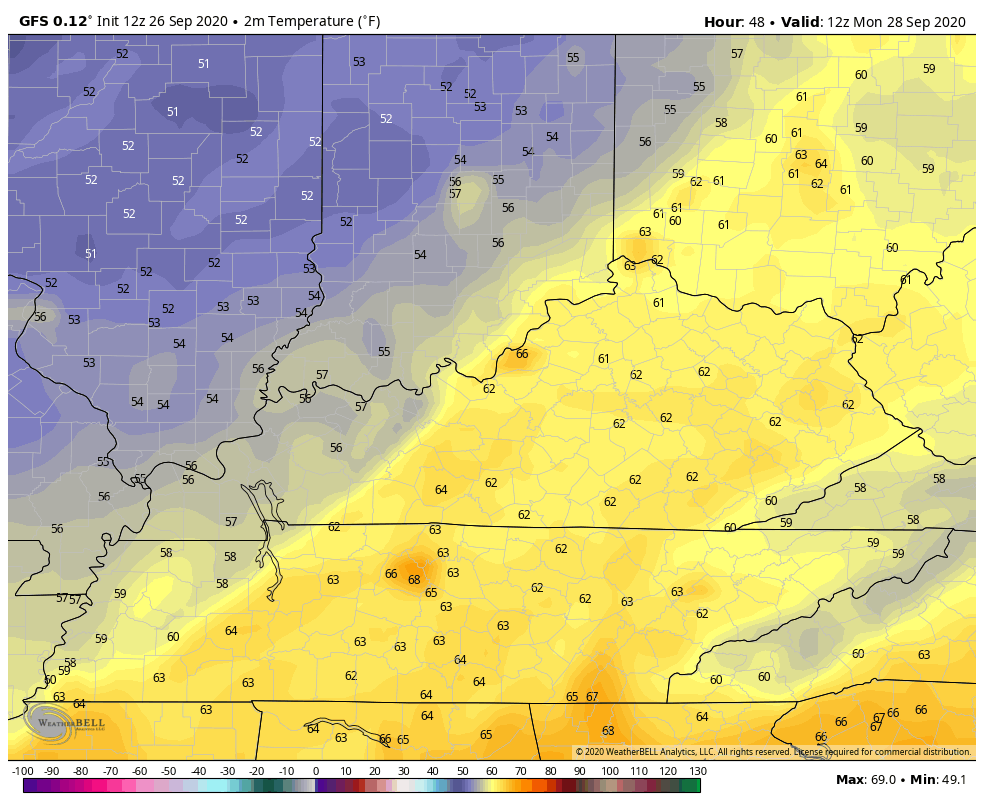 That leads to a seasonal chill to end September, but another front arrives on Thursday with cold air coming in behind it. That may be followed up by another system later this weekend and early next week:
CANADIAN
EURO
Temps behind the Thursday front are cold for this time of year, especially if the model trend continues of bring too warm. Right now, the models show 50s for highs by Friday: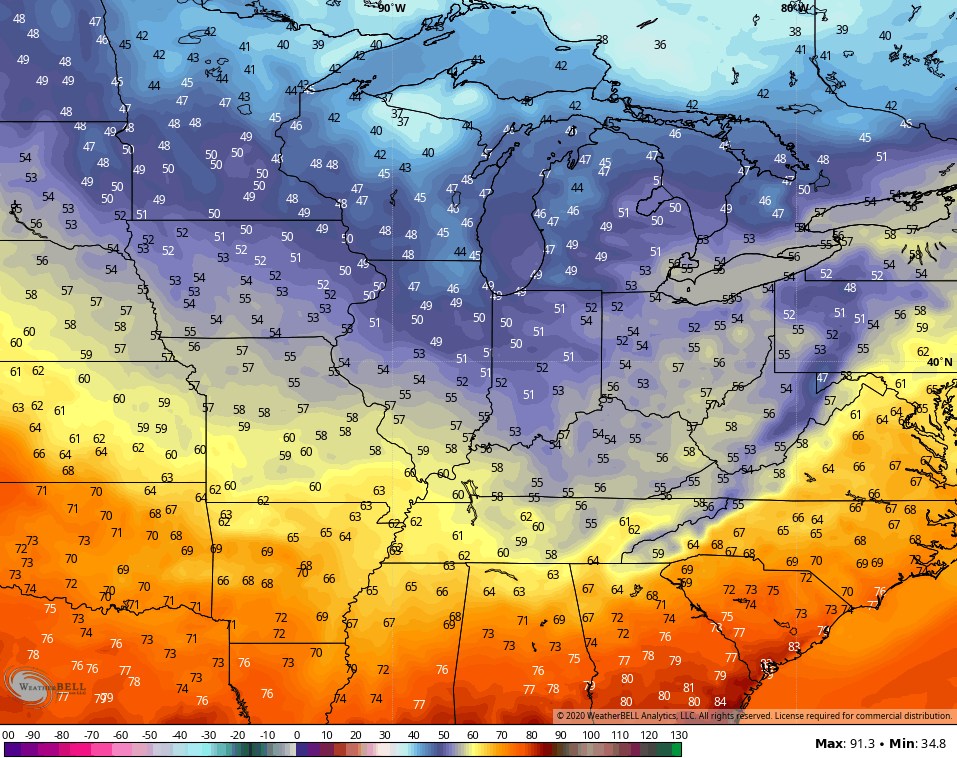 Frost or a light freeze will show up on any morning that has clear skies. The current model forecasts are already way down there for lows: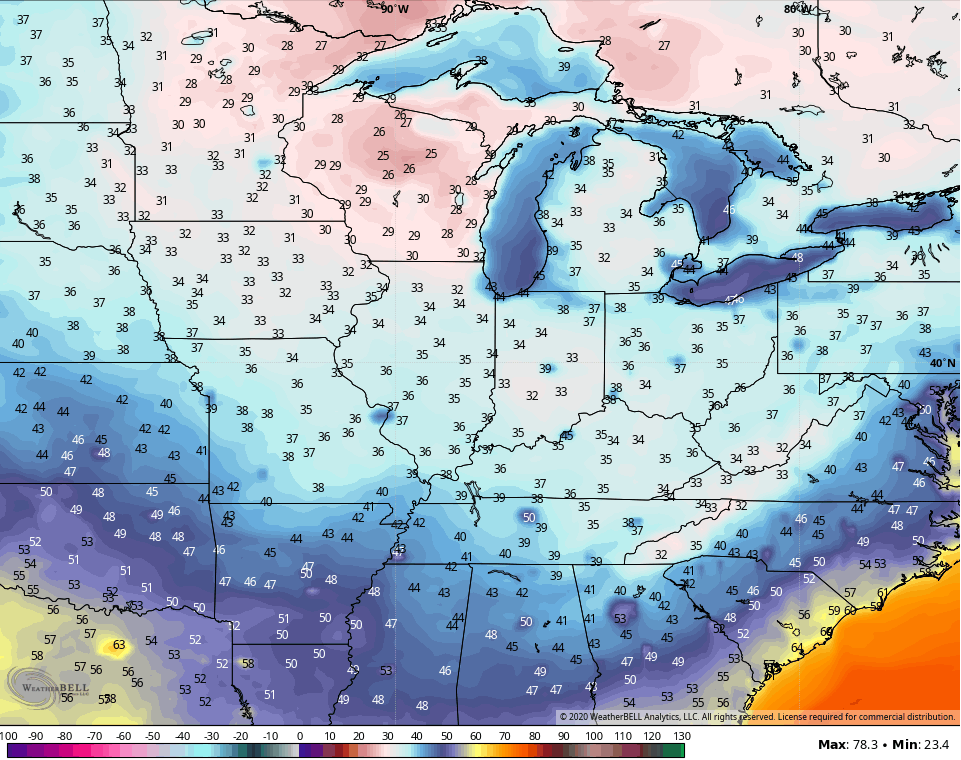 Have a great Sunday and take care.