Good Tuesday, everyone. Chilly air has moved back in for the final few days of September and this air looks to grow colder into early October. That's when another cold front drops in from the northwest, giving us the potential for a touch of frost.
Let's start with what's happening out there today. Highs range from the 50s in the east to 60-65 for the rest of the area. Showers and low clouds will continue into the east and I can't rule out an afternoon stray shower or two into central Kentucky.
Here are your Tuesday shower trackers:
For perspective (something sorely lacking right now in the local weather world), normal highs today are in the low and middle 70s across the entire region. As a matter of fact, normal high temps stay in the 70-75 degree range into the second week of October. Normal lows are in the 50s until the second week of October.
Wednesday starts in the low and mid 40s and finishes in the mid and upper 60s for many. Winds will be gusty ahead of our next front dropping in here from the northwest, That arrives Wednesday night and Thursday and should bring a broken line of showers with it. Temps behind this will be even colder with highs by Friday staying in the upper 50s for some. We may also see a few showers try to develop during the day:
The amount of cloud cover Friday morning and Saturday morning will be the determining factor on frost as temps head toward the 30s.
The next system will quickly drop in here by Sunday and Monday, bringing more in the way of chilly rains. After a bit of milder air, watch for another deep trough to dig into the eastern part of the country late next week. Here are both of the above systems:
You will notice the system down in the Caribbean that tries to get into the Gulf of Mexico. This is where a tropical disturbance may try to develop in the coming days: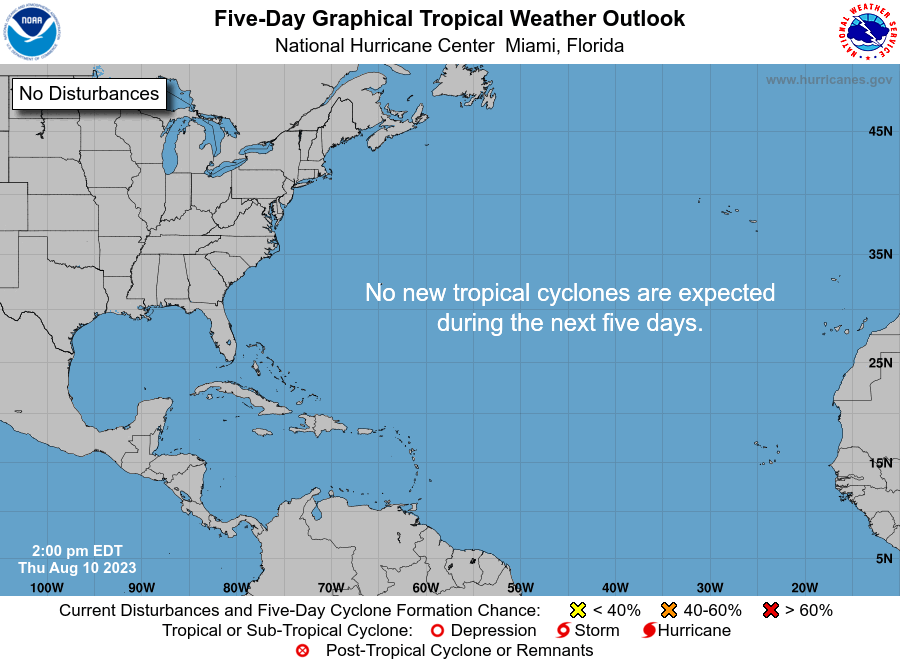 This is an area climatology suggests we need to watch this time of year and it fits a few of my analog years. 1995 and 2010 all featured significant systems around this time of year coming from this same area. Those years were more active than normal in terms of the tropics and both had a developing La Nina like we have now. Obviously, those aren't the only years I'm looking at, but they are high on the list.
Have a great day and take care.