Good Thursday, folks. Our nice weather rolls on for another day or so before we take a turn toward the ugly. Hurricane Delta is heading toward Louisiana and will then move our way this weekend. That will bring heavy rain and gusty winds to the region.
Hurricane Delta is now moving northwest in the Gulf of Mexico:
This will continue to intensify as it works toward the northwest then almost due north into Louisiana on Friday. My forecast for the inland track of this storm has been largely unchanged for the past several days, with just a small tweak on one occasion. Here's how that looks: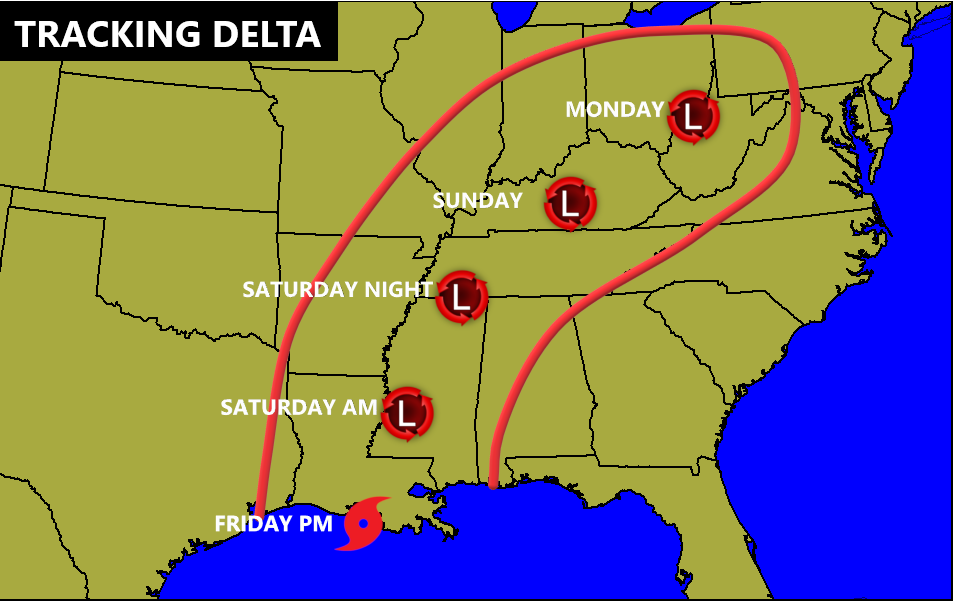 Notice how the forecast from the National Hurricane Center is now almost directly in line with mine:
Here are the Key Messages from the NHC on this storm:
The latest guidance from the Hurricane Models is tightly clustered on the center of this storm going up over top of us:
The storm is now with the range of the NAM through Saturday evening. Here's how the model looks during this time:
Check out the wind gust forecast from this run: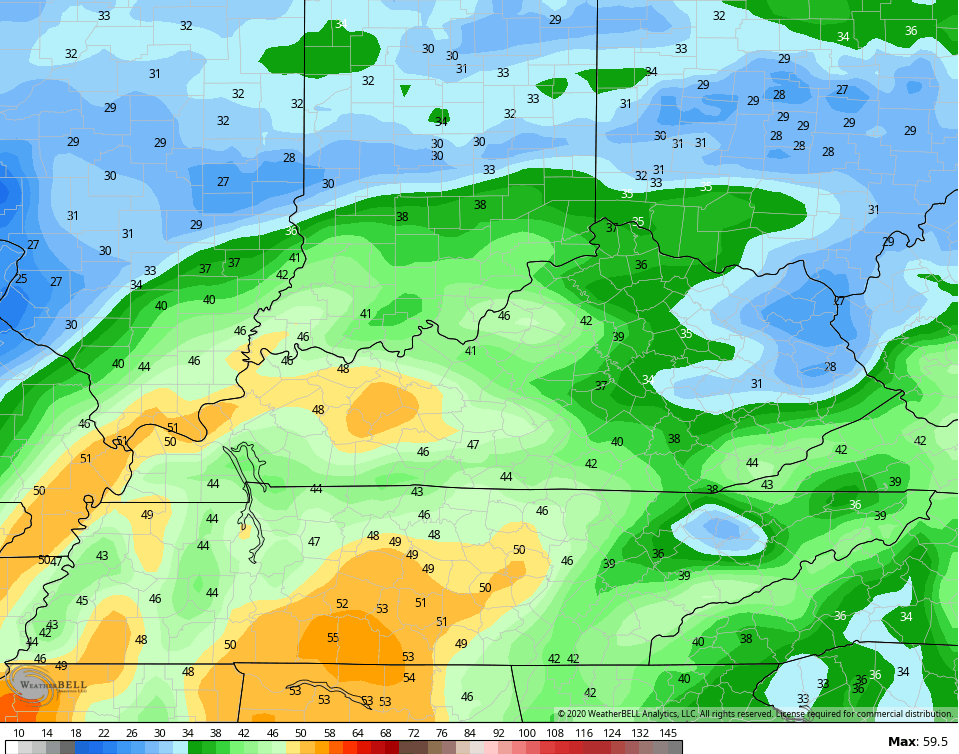 The GFS has a very similar track:
We now find the EURO losing it's bias of being too far west and too slow. It's now in line with everything else:
Here's the rainfall forecast from the EURO: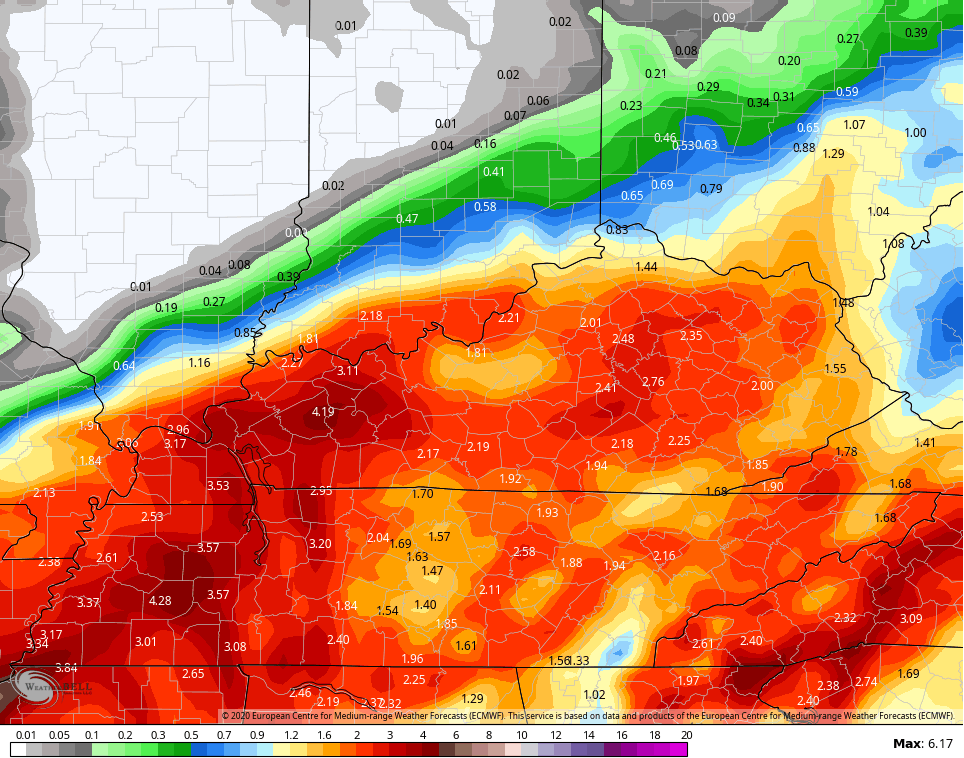 The HWRF hurricane model also brings Delta right on top of us: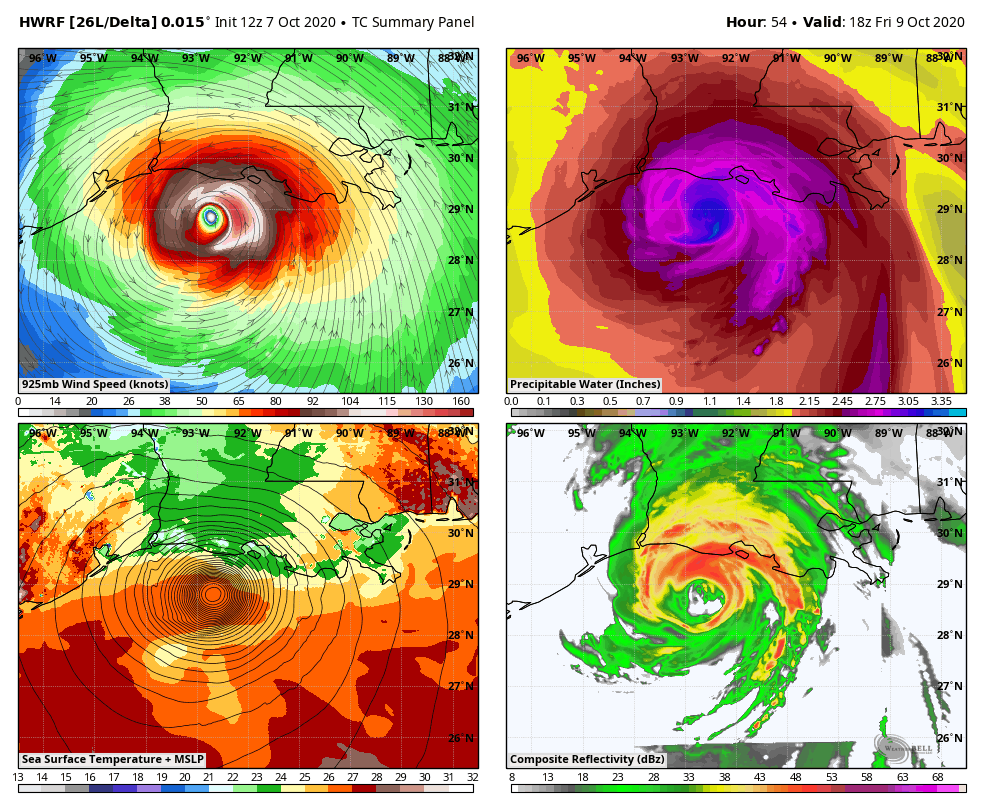 Here's a recap of what to expect:
A pipeline of tropical moisture will show up well ahead of the center of Delta. That would put the first rains into Kentucky as early as Friday night.
The heaviest rain arrives later Saturday and lasts into Sunday as what's left of Delta spins nearby or right over top of us.
As of now, a general 1″-3″ of rain will be possible with locally heavier amounts. The exact location of the heaviest rain will show itself as the inland track becomes more apparent.
That track of the center of circulation is also critical in determining what areas have the chance for strong or severe thunderstorms.
Winds will be pretty darn gusty with this system and could gust to 30-35mph at times.
Once this system clears, we will have to watch a potent fall storm system rolling in here on Tuesday. This may bring a line of strong storms ahead of a push of chilly air:
This is a pattern with early season potential, folks. The end of October and early November has some potential.
Enjoy the rest of your day and take care.