Good Tuesday, everyone. We are all winning when it comes to our Election Day weather. Blue skies and pleasant afternoon temps rule the day and it only gets better from here. Temps turn milder as the week wears on.
Let's review just how cold it was to start the week…
Folks, this has been a fall featuring some stout cold shots, the likes we haven't seen around here in many years. This has been a totally different pattern from the past several years.
Temps for our Election Day will start in the upper 20s and end in the 50s under mostly sunny skies. Daily highs hit the 60s from Wednesday through Friday and may spike to 70 over the coming weekend. Again, this is the polar opposite of the past few Novembers when we didn't hit 70.
Hurricane ETA is heading toward Central America as a rare Cat 4 November hurricane:
Notice how slow that system moves once it gets inland, but the forecast drifts it to the north by the end of the week. From there, we are likely to see this system drifting northward toward Florida or the Gulf of Mexico. As this happens, another big blast of winter weather invades the central and wester parts of the country.
These two extremes mean some wild model swings will continue as they figure out how to handle it all.
EURO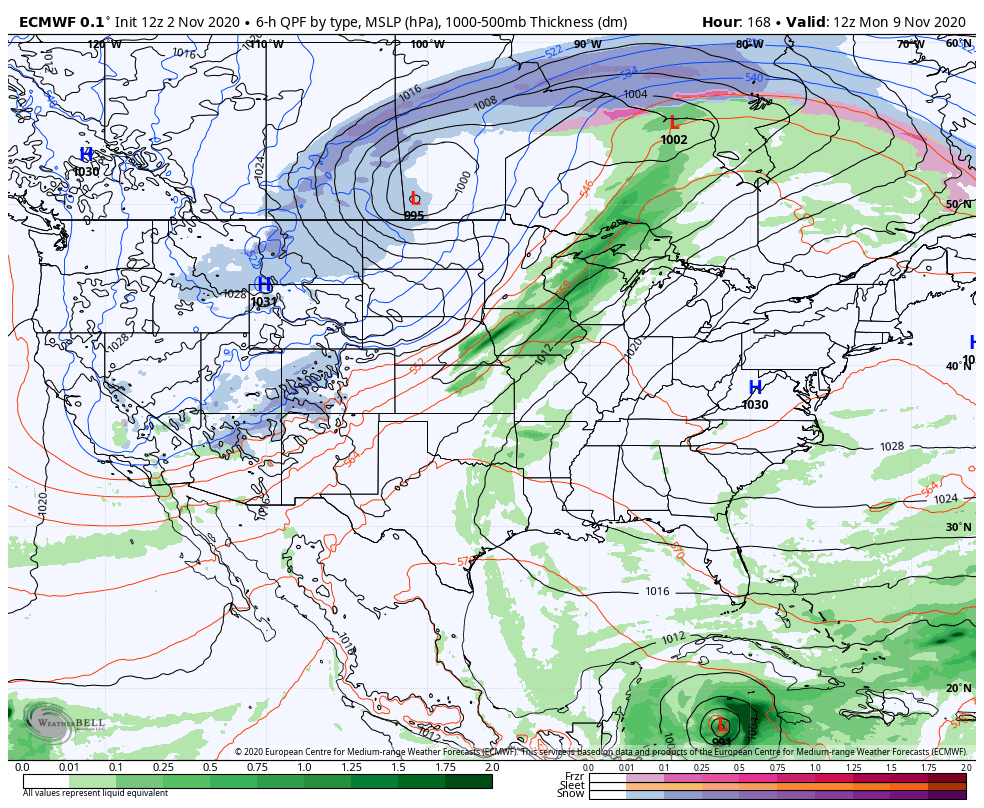 CANADIAN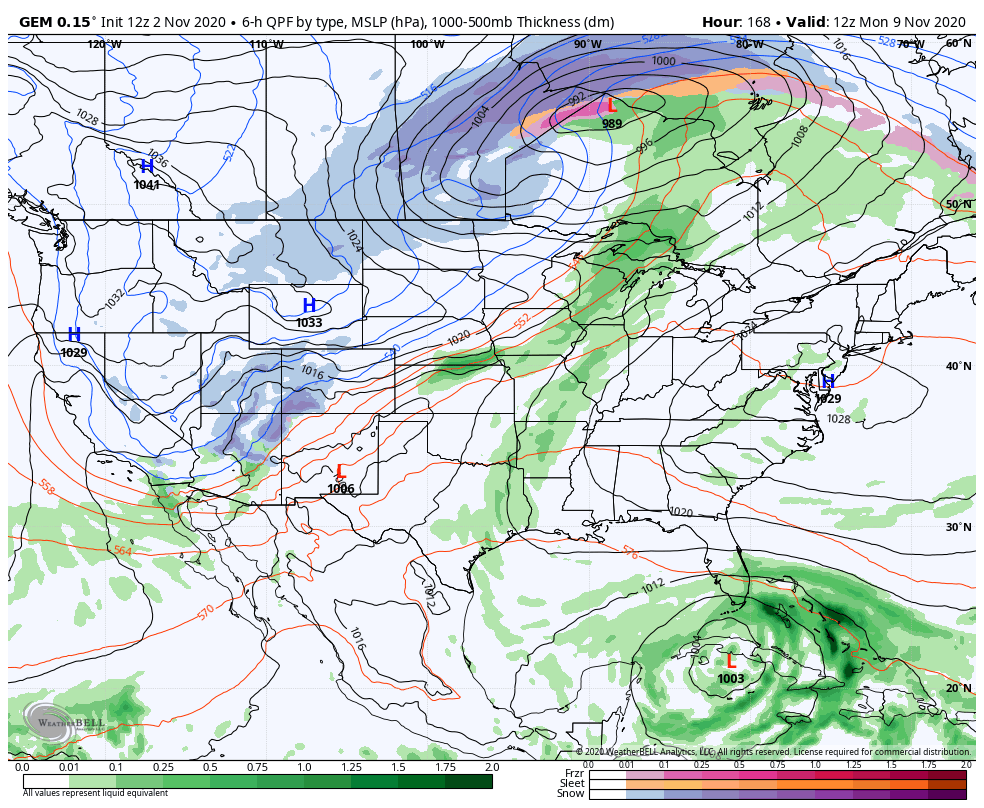 GFS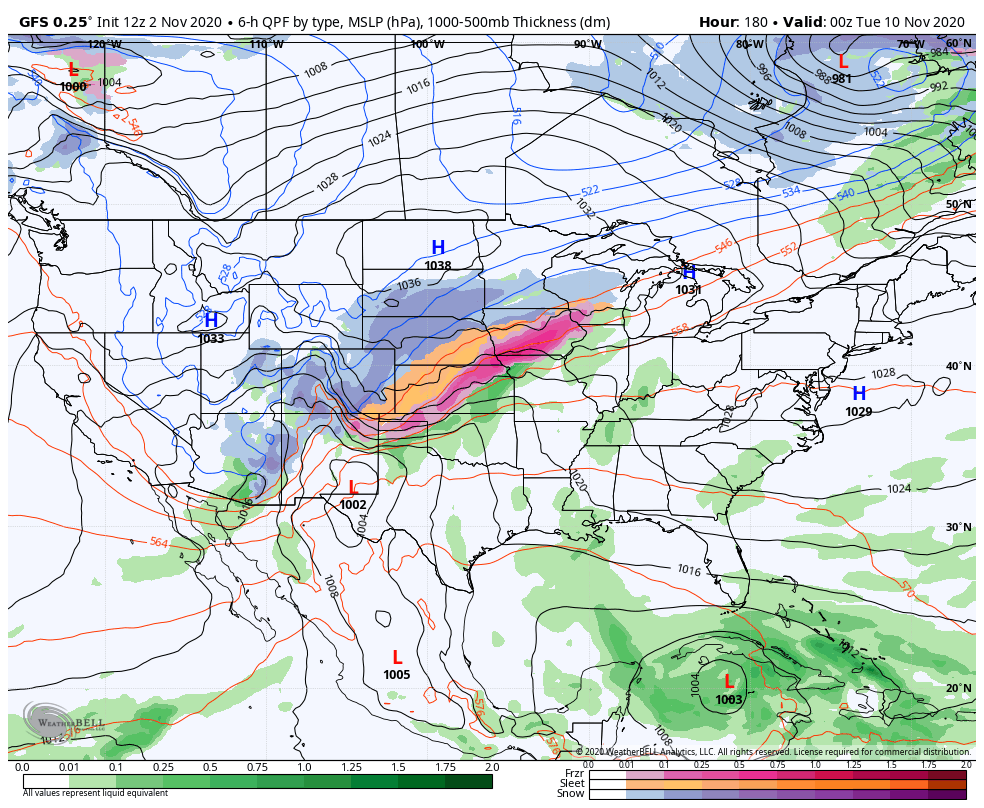 Make it a very nice day and take care.