Good Wednesday, everyone. We continue to see a gorgeous string of very nice weather here across the Commonwealth. This looks to roll on through the rest of the week into the weekend, but big changes are showing up for next week.
Highs today are deep into the 60s with a mostly sunny sky. We will notice a few more clouds in here on Thursday, but highs are back in the 60s. We will see temps around 70 for the upcoming weekend.
Hurricane ETA was one of the strongest November hurricanes ever recorded as it hits Central America today. This storm then moves over land for several days before emerging back over the water and lifting northward toward Cuba by the weekend. Here's the current outlook from the National Hurricane Center:
We are seeing more and more of a trend to track this toward Cuba then toward Florida. The Hurricane Models are just starting to trend strongly in this direction:
The operational models have a lot to deal with over the next week and change. Not only to we have this historic hurricane, but we also have another huge blast of winter invading the west. That will then roll eastward this weekend and early next week. Can we get the winter trough to do a little dance with ETA? That's something to watch for next week, but the models will show some very wild swings in the coming days.
The latest GFS is now much faster with ETA hitting the US and even has it being absorbed by the trough coming east and bringing rain to Kentucky: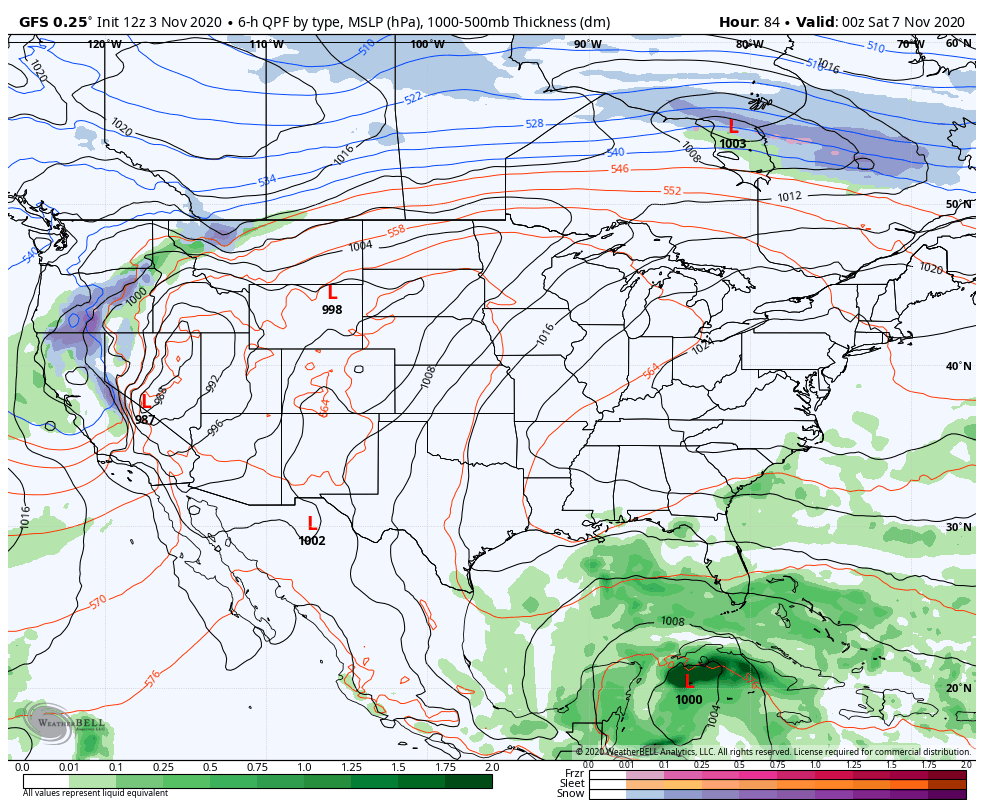 The Canadian is strikingly similar to that run: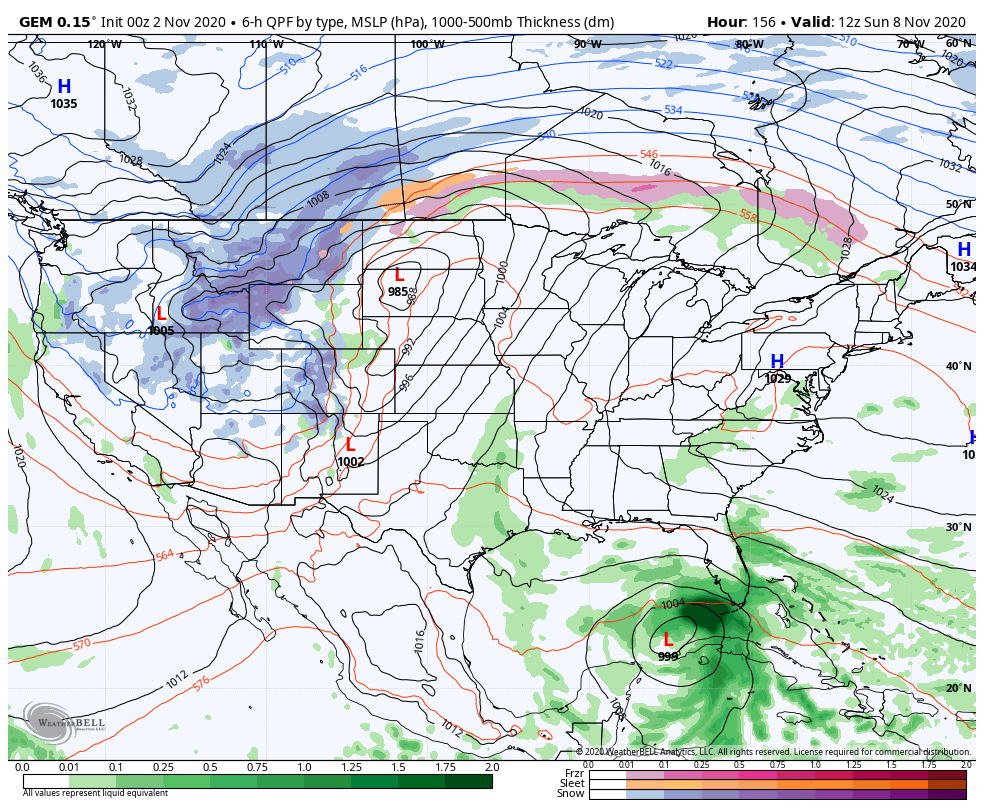 The EURO has a similar idea, but it's likely too slow with the system moving in from the west: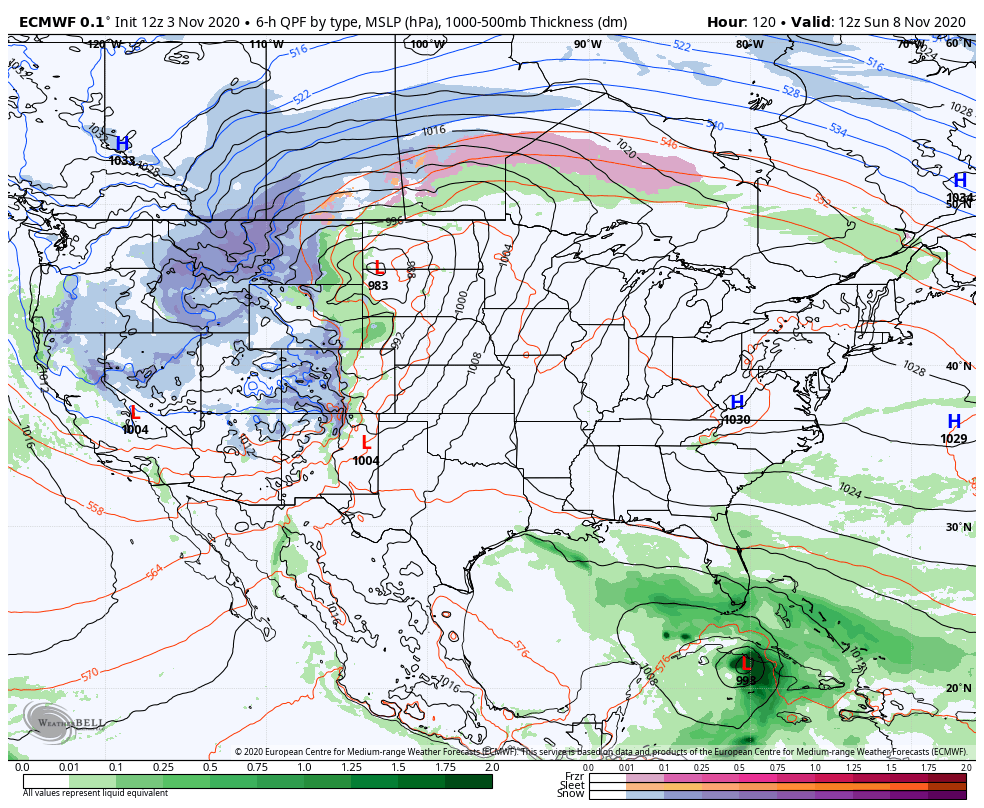 One wonders just how much of an impact this tropical system can have on the overall pattern coming in behind it. Can this help to carve out a deeper trough than the models are seeing in the medium range for the middle of the month? That's certainly possible.
Have a great day and take care.