Good Friday, folks.
We've made it to the end of a long week and I think we deserve the nice weekend ahead of us. Temps are going to be on the warm side as our big blue sky returns to the Commonwealth. Once we get into next week, we will be seeing this pattern cranking it up a bit. This will lead to some hefty changes to our weather by the middle of the week.
I'm not going to even bother rehashing the weekend forecast because you guys know how nice it is and will be. I will say one thing… It might be a good weekend to go ahead and get those Christmas lights and decorations out and up! 🙂
Tropical Storm ETA is firing back up in the Caribbean and will roll across Cuba and toward the Florida Keys this weekend. From there, it goes right back to where all the action has been this hurricane season… The Gulf of Mexico. Here's the latest from the National Hurricane Center…
Outside of a few rouge members, the Hurricane Models strongly agree with that forecast…
I've been talking about this wild pattern taking shape across the country during this time. It's essentially similar to what we had a week or two ago when the west had all kinds of winter as a hurricane was coming ashore in the Gulf. This go around, it looks like we have the potential for a full-blown blizzard in the northern Rockies as a tropical system works across Florida then takes aim at the Gulf.
The western winter will be sending systems our way next week and they try to pick up ETA from the Gulf. The first front arrives with showers and storms late Tuesday into Wednesday and some of those storms may be strong.
It's likely that we get some offshoot tropical moisture from ETA, but the storm stays in the Gulf and waits for the next system late next week into the weekend.
Here's how the models see it all playing out…
GFS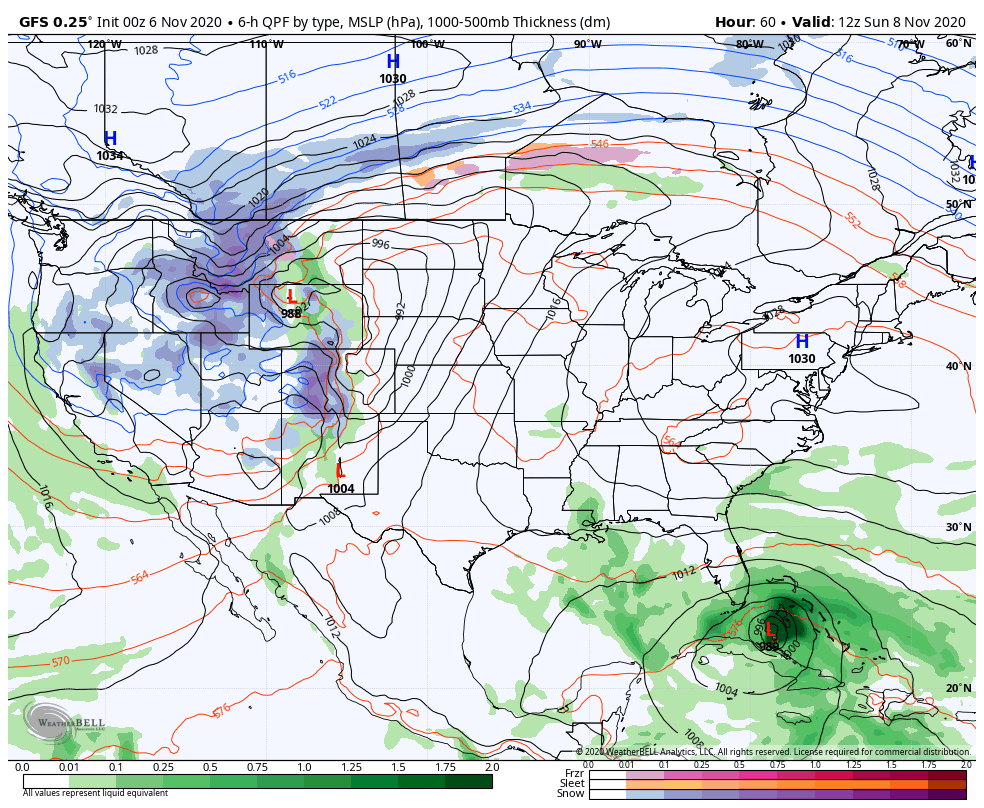 The Canadian looks better to me because I do expect this to kick off a stream of southern stream systems rolling in from the southwest…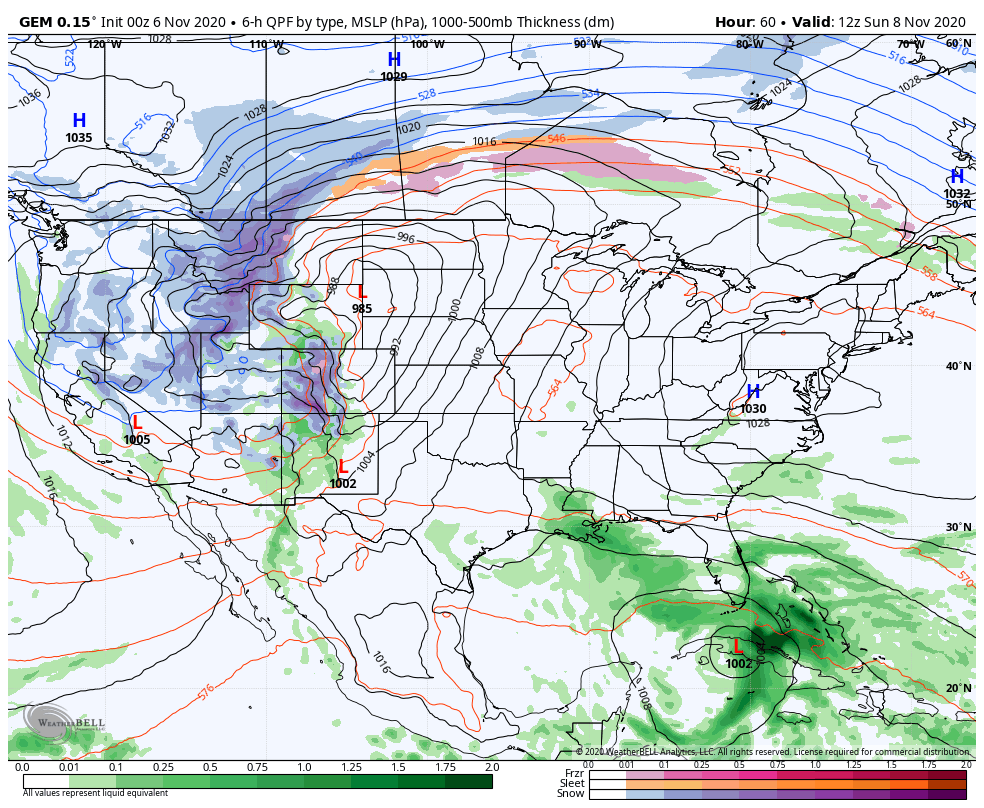 The EURO looks to have the same idea…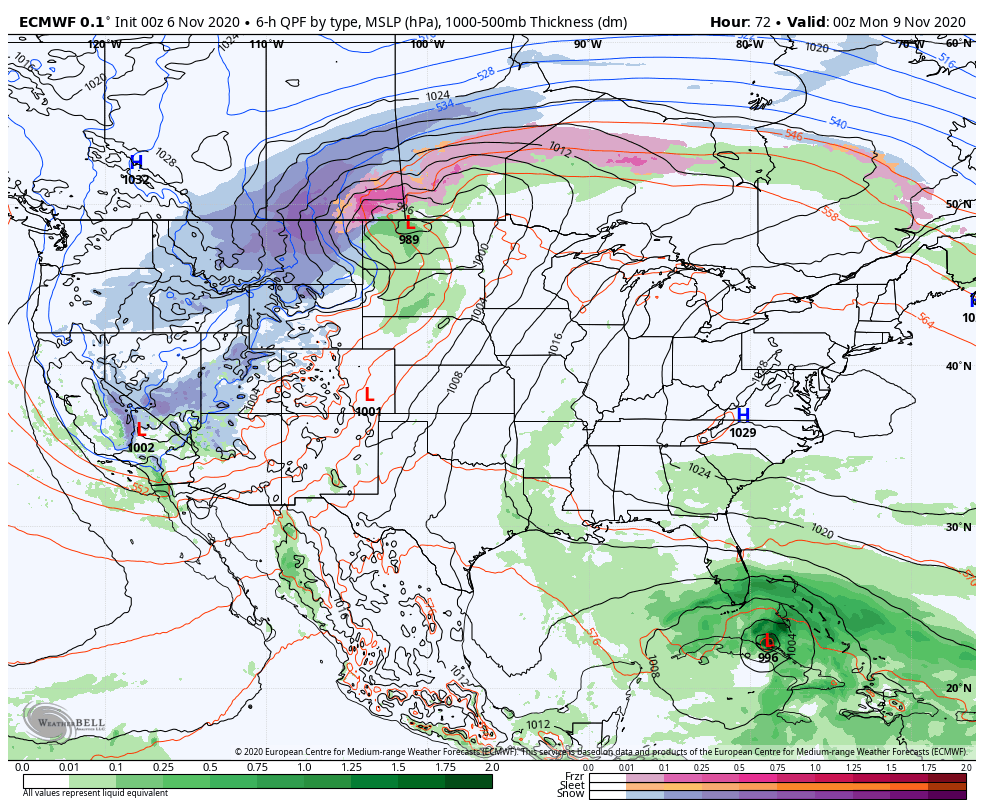 I think this active southern branch of the jet stream is a sign of things to come for the winter ahead. There should be no shortage of precipitation this winter and that's likely to take on all forms as we should find ourselves riding the fence in many occasions.
Have a great day and take care.