Good Saturday to one and all. We have a super-duper warm weekend across the region as temps flirt with record highs. These numbers will take us into early next week before big changes move in here next week.
It's one heck of a weekend kicking off as temps soar deep into the 70s and may flirt with records in a few spots. The pattern after that continues to look super active as the pattern cranks out several systems rolling our way.
Highs over the weekend and into Monday is in the 70s. That much we know, so soak it up.
Tropical Storm ETA continues to spin toward Cuba then toward the Florida Keys this weekend. From there, this looks to get into the eastern Gulf of Mexico and slow down. Here's the latest from the National Hurricane Center…
The trend among the Hurricane Models is for this system to hang toward the Florida Gulf Coast then move inland…
The operational models continue to show a little different look from run to run. They all agree we get a front in here with showers and storms later Tuesday and Wednesday with a follow up system or two after that as the pattern turns colder.
Here's the latest EURO…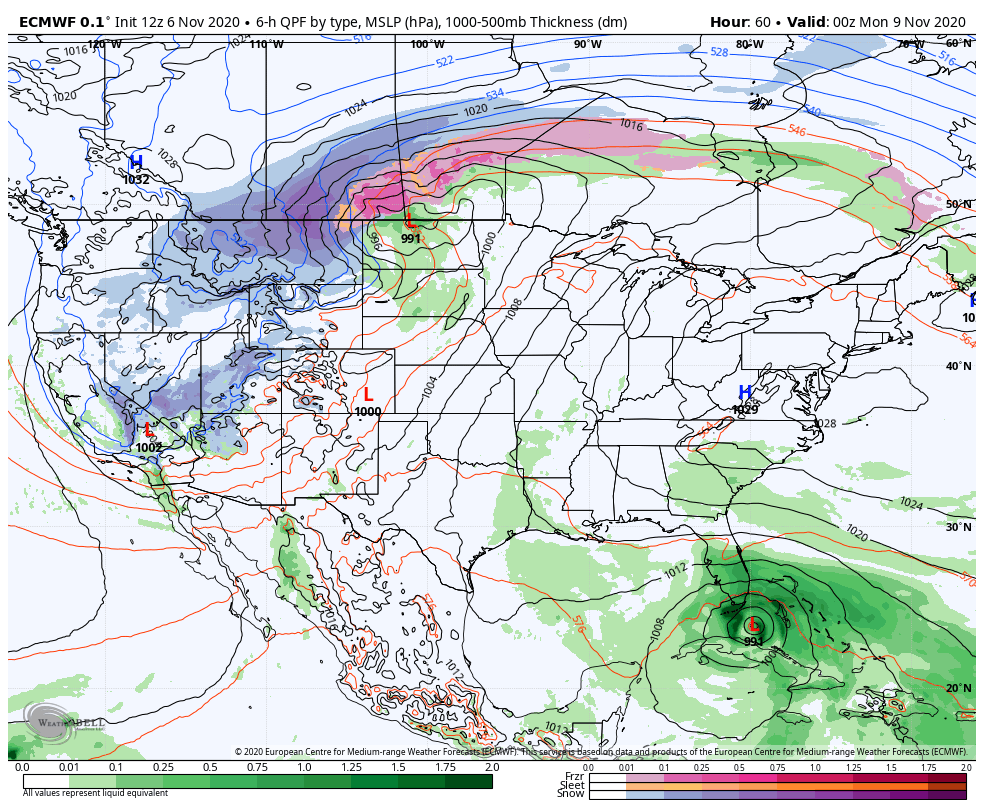 The Canadian…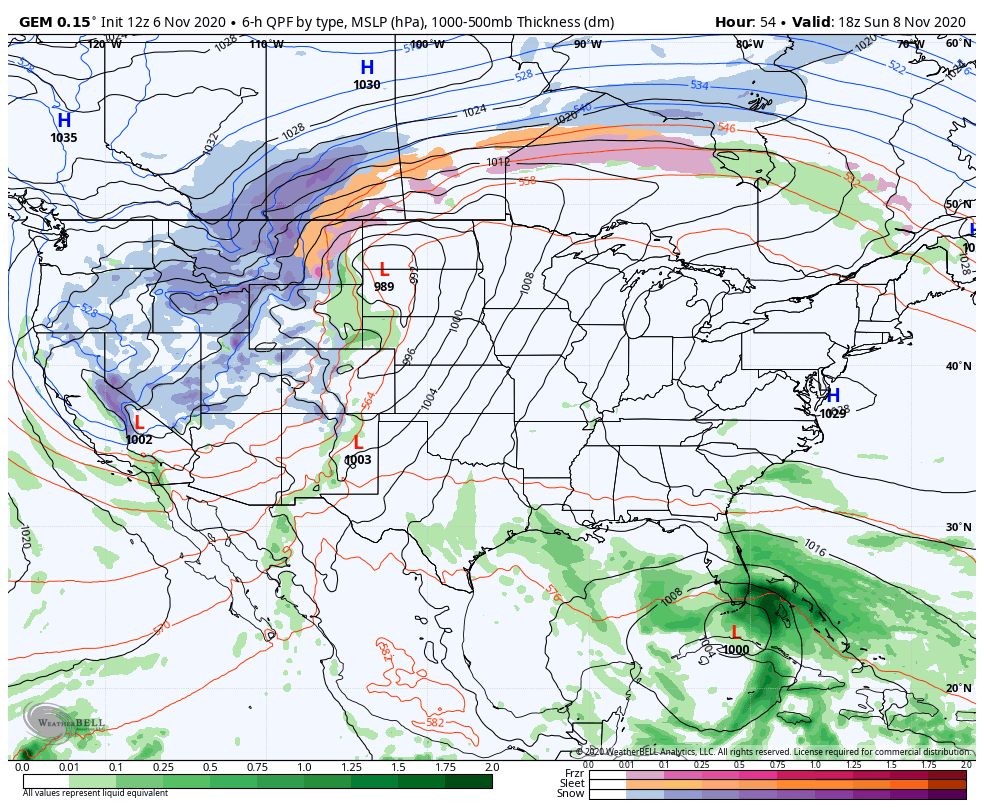 And the GFS…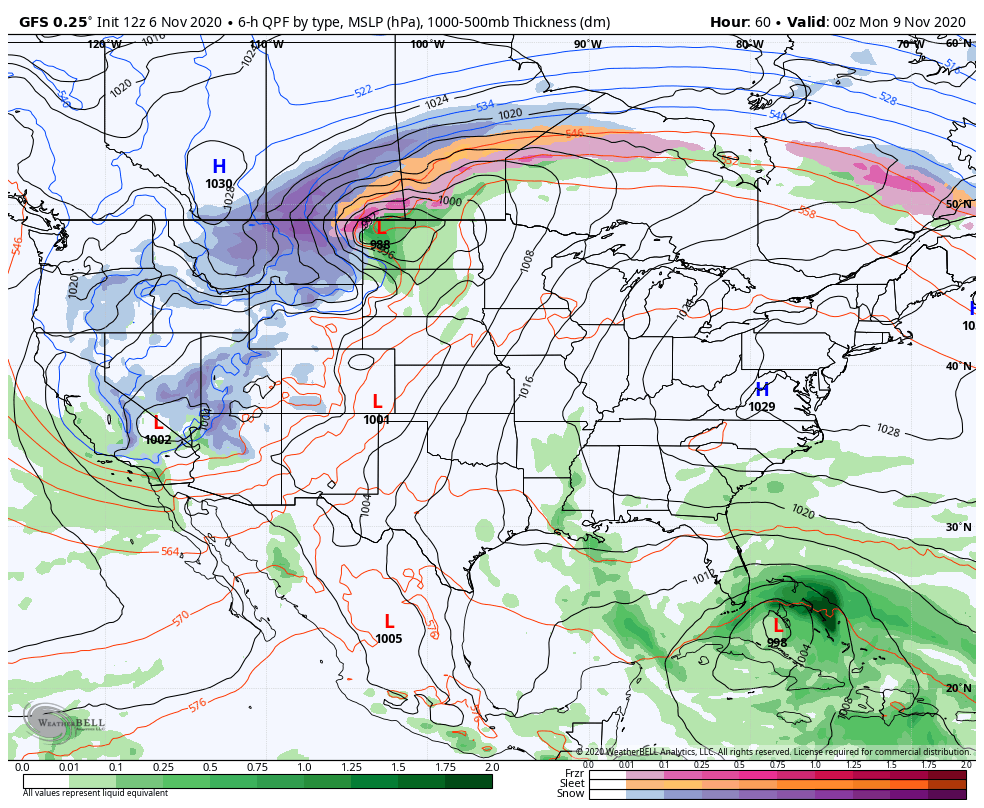 It's interesting to see recent runs of the GFS going toward a similar pattern to what we had for much of September. A ridge in the west and a trough in the east show up once into the middle of the month…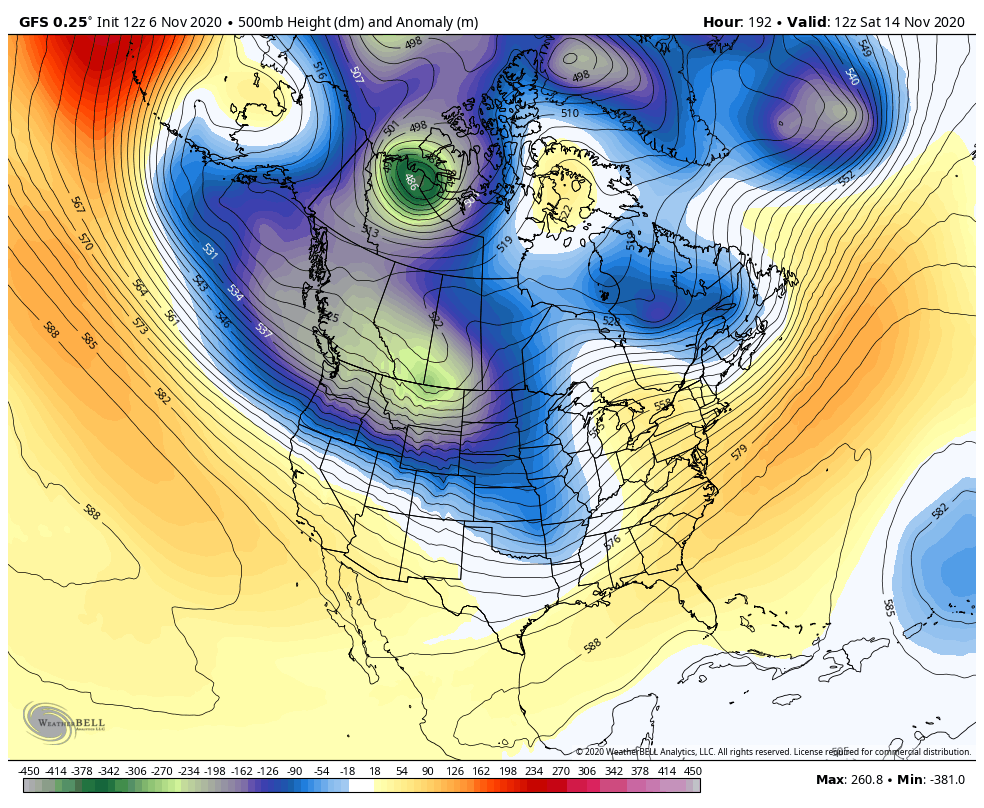 We will see if we can fully get there or not. I still think November as a whole winds up above normal for temps around here, but a few of my updated analog years suggest a sharp turn to cold toward the end of the month.
Have a great day and take care.