Good Thursday to one and all. It's a much better looking day taking shape, but our temps are back to the normal range. This looks to carry us into the weekend before another cold front does a number on the temps by early next week.
Here's the temp forecast from the NAM starting at 7am today and ending Saturday at 7pm…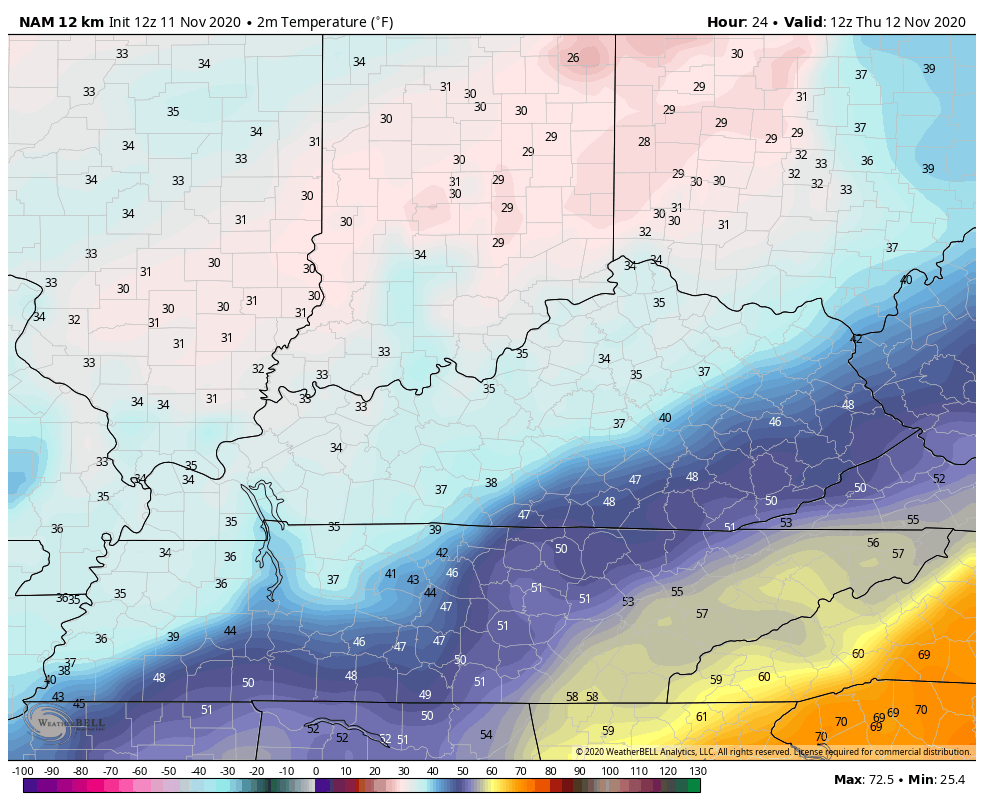 As ETA gets out of the way, here comes a colder pattern taking shape as we roll into next week into Thanksgiving week. The trend of the models continues to point in this direction and that's something we talked about for a while now.
The first cold front arrives on Sunday with gusty showers increasing out ahead of this. Some of those showers show up as early Saturday. Behind the front comes a big blast of very cold air with flakes flying not to far away from us…
CANADIAN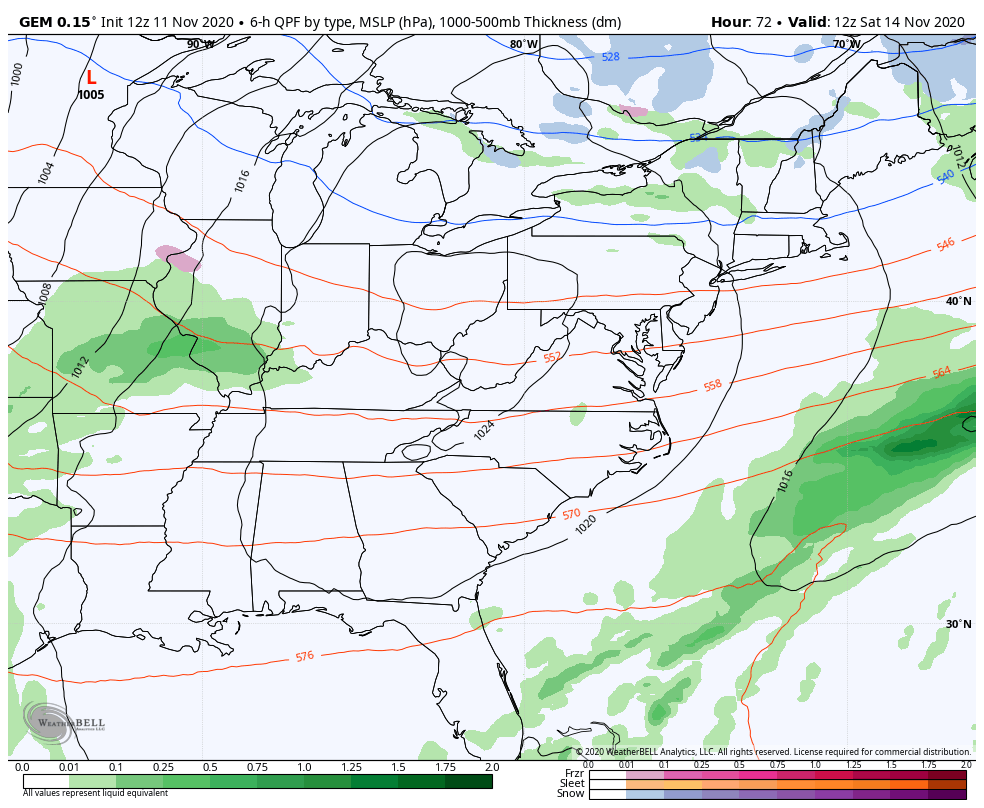 EURO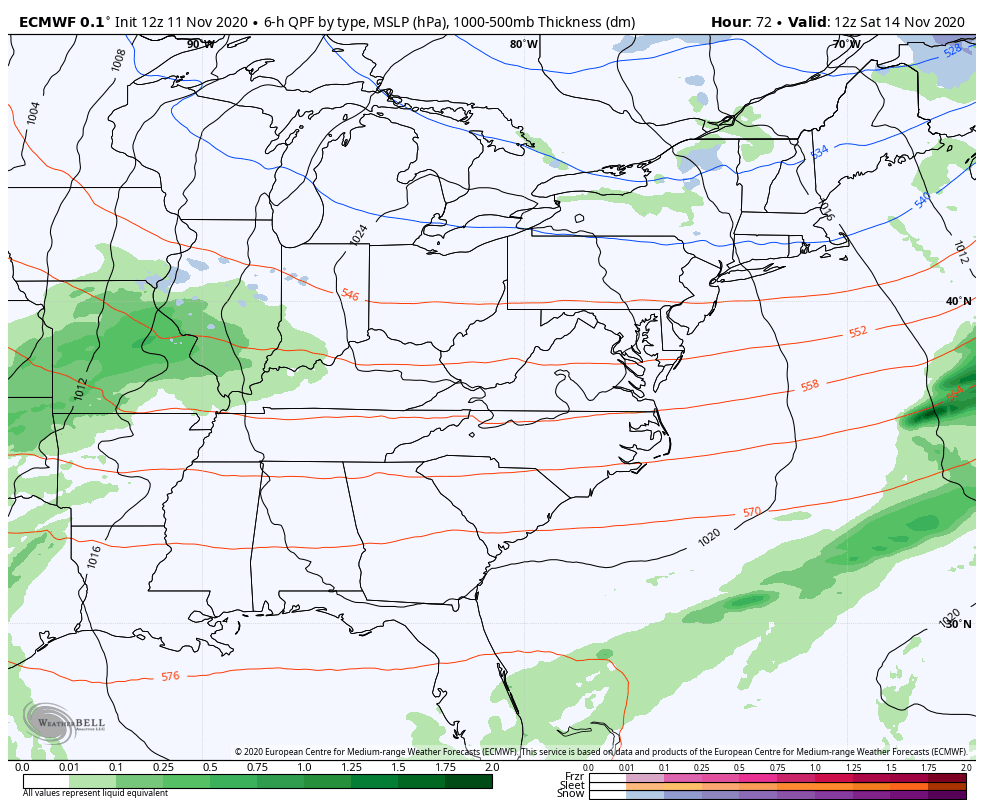 Notice how the EURO is trending colder later next week into the following weekend…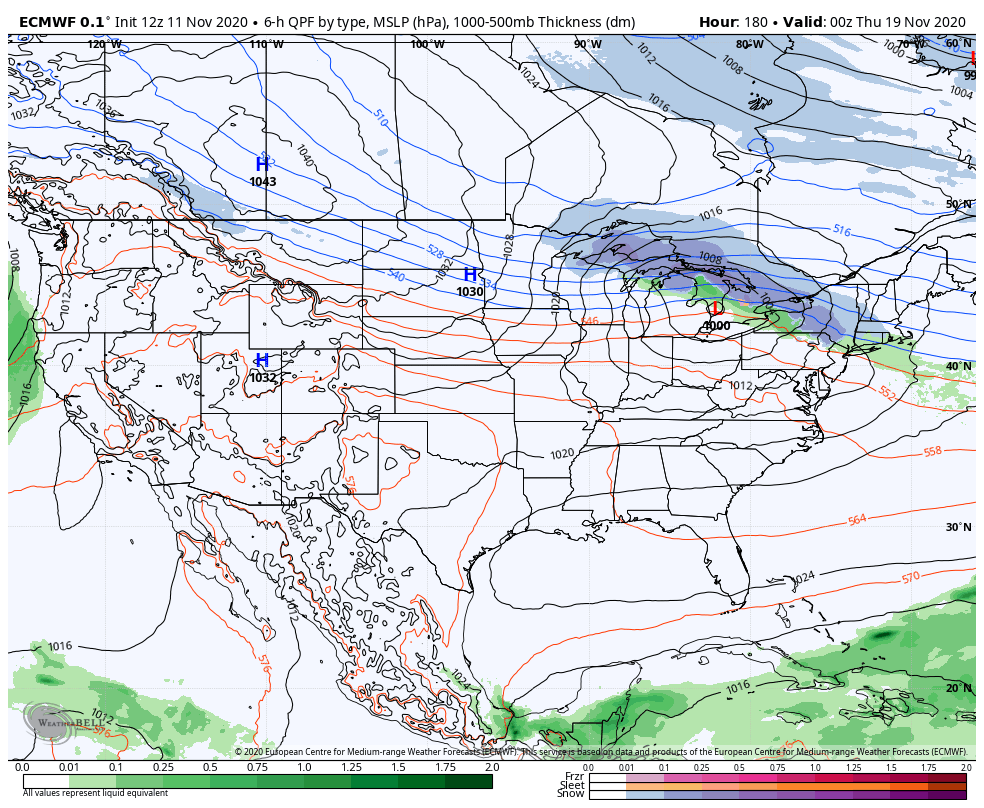 I'm still watching the setup as we roll into into Thanksgiving week as I think it has a shot at some winter weather across the eastern half of the country. The EURO Ensembles go through Thanksgiving Day and are, at least, seeing the chance…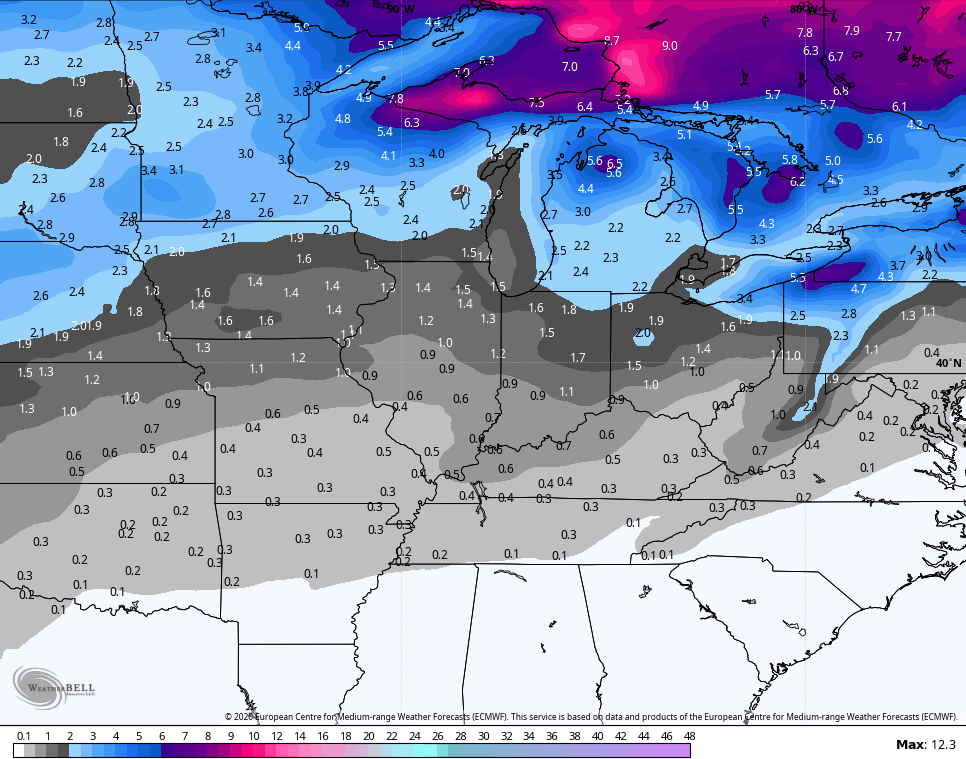 Enjoy the day and take care.